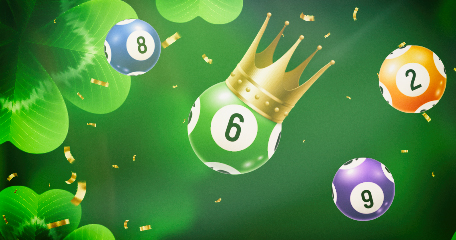 'Luck' is a notion that refers to an invisible force or energy that automatically brings good things to a person. It is believed that every person has their own luck, in lower or higher doses. Some people may have more luck and are prone to getting good things without specifically asking for them or working hard for them. Whether it is finding something valuable in the street or winning in a game of luck or something else. Things such as horoscopes, numerology, lucky items are all related to having luck...
People want to know if it is possible to increase your luck and how. The quest for finding out this answer has been going on for quite some time. During that long period of time, people have come up with different ideas including objects that allegedly bring luck. That is how lucky charms started being used in games of luck and in life in general.
What are lucky charms?
Lucky charms are objects that are presumed to bring good luck to people that have them. Various items are used as good luck charms. Many of the lucky charms have a long history and some specific reason why they are related to luck. Let's take a look at some of the world's most famous lucky charms…
What are some popular lucky charms and why?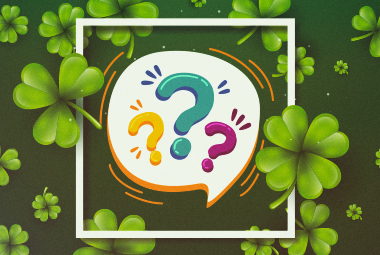 A four-leaf clover and a shamrock are symbols of luck and many items are made in their shape. Things such as jewelry, key chains, magnets, stickers etc. It is not exactly clear when the clover and shamrock started being associated with good luck and why but they have been throughout history.
A four-leaf clover is used worldwide while a shamrock is associated with Ireland and believed to be fortunate among the Irish.
Famous brands also use these symbols as a sign of recognition, such as Alfa Romeo, which has painted four-leaf clovers on their racing cars, Celtic football club, their logo is a clover, New Jersey lottery, features an outline of the state in white on a four-leaf clover, and many more…
In one tail of the symbols origin, the horseshoe is linked to the eighth century when many thought its shape represented various moon goddesses. People believed this shape protected against the curse of the evil eye. In another belief, the horseshoe started being used even earlier, around the year 400 BC, to ward off goblins and elves that caused various troubles to people.
It is still unclear how the horseshoe needs to be positioned. Some say a horseshoe with the two ends pointing up collects good luck and keeps it from falling out. Others say that the two ends should point downward so that luck pours onto those who walk through the door…
Whichever history version and position may be true does not change the fact that this symbol has been used since a long time ago and today it can be easily found in various items, tattoos, jewelry…
A rabbit's foot may sound a bit frightening but is also one of the best-known symbols of good fortune. This token is especially popular among the USA residents. A rabbit foot is often dyed in different colors and then used as a keychain.
In Norway, an acorn is a sign of good luck. According to a legend, an oak tree represents Thor, the god of thunder and lightning. To protect their homes from lightning, people kept many acorns in their homes. Today, the acorn represents prosperity, growth and stability and therefore many items can be found in this shape. What's more, acorn-shaped things are now available all over the world and are believed to be lucky in other places as well…
When it comes to the industry of gaming, a couple of tokens are directly related to it and are a sign of luck. They are lucky dice and lucky cards. In the world of casino games, Bingo and the like, these symbols are used in various games and might attract winnings which is why they have been the choice of plenty of punters around the world…
Lucky coins of different currencies are on the list of lucky charms too. Finding a coin, especially facing up, is a sign of good fortune and this coin should be kept and brought everywhere to attract good things…
Different numbers are attached to good luck in many countries. For example, the Chinese consider number eight to be lucky while the Japanese consider number seven to be lucky. For some, the infamous number thirteen is unlucky and for others it is the opposite.
People of Thailand glorify the white elephant and often keep it in their house. This opinion has spread and nowadays people all over the world have elephant-shaped knick-knacks in their homes and as key chains, pendants and more…
Conclusion
As we now know, numerous items, animals and other tokens are linked to good luck. This is particularly prominent in the gaming industry in which having good luck is the most important thing. Many Bingo players choose to have lucky charms and allure good vibrations.
No matter which shape and form your chosen item has, it may be lucky for you due to your belief and positive attitude, and maybe some invisible energy...
Take your pick from the numerous options, many online and land-based stores sell lucky charms which means the options are endless for each player. Whether you want to select your item based on your country's conviction or worldwide popularity is up to you and your preference…
Bingo and Horoscope
Back to articles