Best Online Games
Play Online Bingo Slots free before you play for real money ➤ Best Bingo Slots ✓ Games from Dragonfish, Microgaming, Novomatic, Parlay, Vista Gaming + more!
Bingo is an excellent game, but once in a while, you might want to enjoy a bit of a different sort of action too. On this page, you will find tons of side games with their associated reviews. If you're looking for an online slot, a slingo title, or even video bingo, you've come to the right place.
Remember, the best online game is the one you enjoy the most.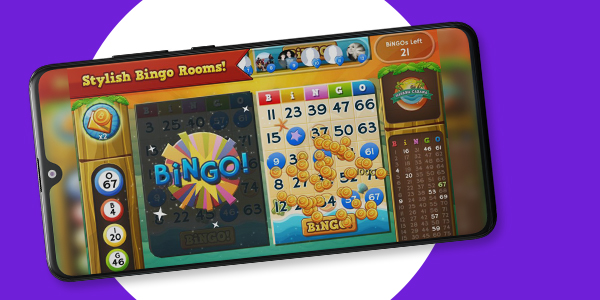 What makes a good bingo and casino game? That depends on your personal preference and the type of games you are looking for. Just thinking about slots, there are tons of different versions, variations and options when it comes to choosing the right one for you. Luckily, we are here to help you make that process a tad bit easier. Don't forget to check the ratings from our other readers either, nor to leave your own rating to help others pick their new favourites.
The best online slots to enjoy with bingo games
Online slots and instant games are a perfect match for bingo games. This is why they are often available from the same interface so that you can play both as you go. Fast spins and easy scratches are fun to play whilst the numbers to daub come up. Let's take a look at what sort of games you can enjoy then:
Progressive online slots
Classic online slots
Slots with special features
Megaways slots
Free slots
3D slots
Slots with bonuses
That's quite a few considerations, isn't it? The good news is that you can go about playing these games as you want. In most cases, this doesn't even require putting money on the table, as a demo version is usually available no matter what site you're playing at. And of course, we have the free to play versions available here at our site whenever possible.
Which software producer should I choose?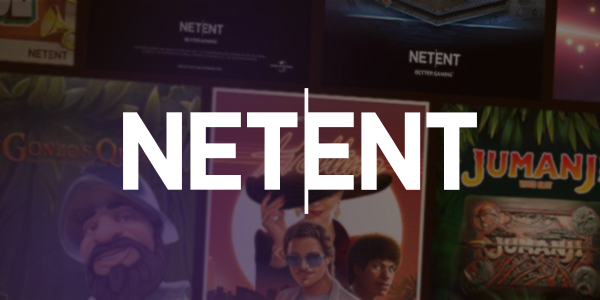 Again, this is a choice that is quite a lot easier for those who are familiar with online slots. You already know what and whom you like. For those who aren't, the question is a bit more difficult. You'll be pleased to know that there is a selection of big companies, with whom you can never go wrong. It's a bit like going to McDonald's, you know it's not going to be a gourmet deal, but at the same time, you know exactly what sort of meal you're paying for.
That's not to say you won't get a superb experience once in a while. It's just that there are hundreds and hundreds of titles in the catalogue for all sorts of appetites. These companies have established themselves in the markets long ago, and they obviously have a great array of top slots to show for it. Take a look at software producers like Net Entertainment, Microgaming, Eyecon, Playtech, Quickspin, NYX, and Novomatic if this is something that interests you.
Once familiar with these, or if you are looking for something a bit more unique, you should seek out the smaller game producers. These tend to offer quite a bit more modern experience, and usually only include companies that work in the online space.
That's not to say they don't have one or two classic slots in their mix, but tend to gravitate towards experimental, modern and interactive gaming experiences. Some of our favourites include Yggdrasil, Blueprint Gaming, Play'n GO, Betsoft, and Mobilots.
What options do I have besides online slots?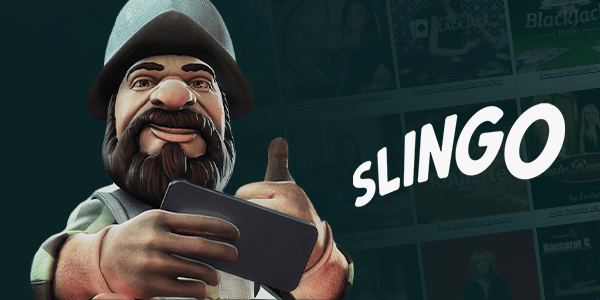 Video bingo is always a good choice, especially as you already are familiar with game mechanics. These often expand the gameplay with all sorts of bonus mechanics too. Table games are a close friend too, and you might even enjoy a live casino game or two. Video poker remains a unique concept, combining card games with solitary play. Slingo games combine bingo and slots into a perfect mix. Lottery games, keno, scratch cards, dice and other instant win games are especially interesting for those that are looking for super-quick gaming.
Don't forget to take a look at the bonuses
Extra spins are one of the most popular bonus forms, whether that is a traditional casino or a bingo site. In fact, if you have checked out some of our offers, you'll notice that most bingo sites offer their players extra spins as no deposit bonus, or more often as a deposit bonus along with bingo cash.
What better way to enjoy the games than to set yourself up in a free bingo room, leisurely playing out your extra spins on select games as you fill up those free bingo tickets with winning combinations. But you should probably keep in mind that these spins are usually only for select games, such as the ever-popular Starburst.
A classic reel setup versus modern methods
One of the biggest differences in online slots is the way the reels and the paylines are set up. The classic method is either three reels or five reels, with one to three symbols per reel. A handful of paylines, sometimes fixed, form wins from left to right. Your mission in these games is to land individual symbol combinations for the highest possible wins.
Though we might call other methods modern, the above games aren't exactly outdated either. Rather it has become the standard method. The games themselves still take advantage of all sorts of special features and obviously offer the best of graphics and other effects.
Now, what are the new methods then? One such thing is Megaways games. These pack the playfield with more reels, with each reel having a different number of symbols each turn. Matching symbols automatically form ways to win. Instead of paying out a single big win, the point is to get as many ways to win, which can go to half a million, from similar symbol combinations.
Other games extend the number of reels and paylines. Some add in payways that cash wins from both directions. Yet others do away with paylines entirely, and simply count every position as a possible winning combination should it have matching symbols. Clusterpays take influence from mobile video games, with the aim of connecting symbols into groups. Avalanches of dropping symbols change the feel of the games even further. There's a ton of different methods and ways to discover.
Best online games come with a high RTP
Return to player is one of the most important metrics when it comes to online games. This figure essentially tells you how much the casino is expected to win, and how much goes back to the players over millions of rounds played. It's like house edge for table games, and in some ways like rake for bingo and poker games.
Over the years the standard has become around 96%. Some games dip below this, especially progressive jackpots, whilst a few rare ones go above it. Anything below 95% is seen as somewhat outdated today. Check out our sister site LCB for a list of the highest RTP slots.
What are special features?
Just lining up a select few symbols hasn't been the only way of winning in online games for a long while now. Special or bonus features break up the basic gameplay, by transferring you from the basic reel to a completely new sort of gameplay experience. It can also mean adding extra symbols, or symbols with special functions on the reels. The most recognizable is the wild, which once upon a time was known as the wild.
Bonus spins is perhaps the most omnipresent feature. However, multipliers that affect the wins, specials that change the way the paylines work, pick-a-win features that allow quick wins, respins and many other such modifications are becoming increasingly popular. From time to time, you can run into mini-games, which are basically games within games. Some have gone even beyond this, adding interactive features, progression through the game, and achievements into the mix. There's a lot to discover for new and old players alike.
FAQs
Where can I find these online games?
On different bingo sites of course. Not all of them offer all of the games. The big companies we mentioned earlier are generally available on most sites, whilst the smaller ones are more scattered. Try different bingo sites to find your favourite mix.
Can I play these games for free?
Most online games, slots or otherwise, allow players to check out the games for free in demo mode, using play money. Obviously, in this mode you cannot win any real money. Another option is no deposit extra spins. Comparable to free, you can also enjoy deposit bonuses for these, whilst using your real money for bingo products. You can also try a growing list of best online games at our site for free.
What is a progressive jackpot slot?
A progressive jackpot comes with one or more pots that grow as players play the game with real money. These pots range from small to humongous. Read our full article on progressive jackpots.
Join and start earning awards
You will immediately get full access to our online bingo forum/chat plus receive our newsletter with news & exclusive bonuses every month.
Join instantly with your social account