Bingo Sites that accept players from Germany
German Bingo Sites ➤ Offshore online gambling, specifically Bingo, now legal in Germany. Overview of history, rules, reviews + bonuses ✓ Top German Bingo Sites
Whether we talk about land-based bingo halls or online bingo rooms for German players — and any brick-and-mortar gambling or interactive pursuit of iGaming fun — the German scene paints a picture of periodic on-again, off-again transformations.
From the Roman Empire's influence on Germanic tribes to the 2020 amendments to the State Treaty on Gambling (which overturned the nationwide ban on online gambling in the country), the games of chance in Germany have come a long way.
Evolving under the umbrella of national lotteries throughout time, bingo is no different.
Nowadays…
…German punters — ranked No. 5 in the world based on interactive players' location in 2020, according to H2 Gambling Capital, surpassed only by Japan, the United Kingdom, the United States of America, and China — rush toward various iGaming destinations to indulge in online bingo fun.
To make their choices and decisions more responsible, especially considering a complex set of rules that govern online gambling in Germany, our team at the Latest Bingo Bonuses created…
….a comprehensive database of interactive bingo rooms that accept German players.
Our detailed directory includes an impartial review of each online casino listed here, compounded by ratings and comments created by other bingo punters. Custom-built filters allow you to fine-tune your criteria based on software providers, game variations, handheld devices availability, currencies (cryptos included), warnings on rogue operators, and exclusive LBB bonuses that await you.
The purpose of our endeavor is to help you make the most appropriate decision when selecting a venue that fits your iGaming preferences and budget limitations.
We hope you will find your stay pleasant and entertaining. As you sift through available data, remain prudent and responsible, have fun and, most importantly, enjoy a healthy dose of luck in your bingo adventures.
History of Bingo in Germany
Similar to the development path in all European countries and in the United States of America, bingo came to Germany as a by-product of a lottery.
The use of the chance to allocate "a part of a whole to be distributed" was first introduced to Germanic tribes by the Roman Empire. The custom survived the demise of Romans and took a firm hold throughout Gottesurteile. These lottery-based ordeals used the chance to predict events and practice justice until they were outlawed by the Church in 1215.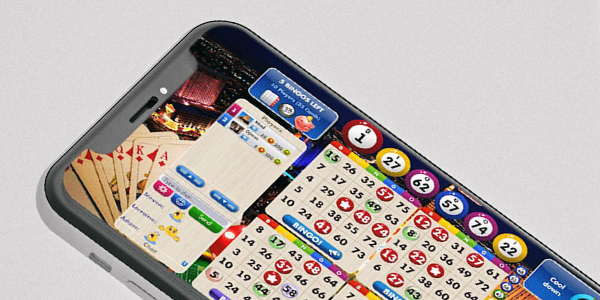 As the first lotteries appeared in the 15th century, they quickly spread throughout German settlements.
Played as a class lottery in Berlin, Frankfurt, Hamburg, Munich, Cologne, Rostock, and other cities, these games were so popular that the states signed regional treaties, agreeing not to sell tickets outside their borders.
The different lotteries coexisted throughout Prussian times, all the way until 1938, when they were merged into a single lottery, which ran uninterrupted until 1945.
Therefore…
When bingo emerged as a freestanding game in the first half of the 20th century, it was predominantly used for education.
(Somewhat understandably, the gambling market in the country was saturated at the time. In addition to lotteries, Germans had the Casino Wiesbaden since 1810 and the Kurhaus of Baden-Baden as of 1834 — two of the oldest gambling establishments in history — to enjoy games of chance. So, one extra game was not necessarily needed that much. Even the closure of all casinos in Germany in 1872 had not changed this notion toward bingo.)
In a true manner of their pragmatic approach to everything, Germans saw a higher purpose for this exciting game: Instead of winning money, players could win knowledge.
Thus, they rolled out bingo in schools throughout the nation, teaching children basic mathematic principles, domestic and foreign languages, vocabulary, animals, food, body parts, occupational choices, means of transportations, and such.
After the end of World Word Two, all-encompassing changes took place.
Four class lotteries were re-established in 1947, and casinos reopened in 1950. Although gambling activities remained regulated by individual states in Western Germany, restrictions were heavy, as operators required proof of residency for players to visit gambling halls.
Virtually all new gambling laws were geared towards lotteries and sports betting.
It would take another sixty years, a couple of monopolizing attempts, and the emergence of the European Union for the gambling market in Germany to take the form of a decentralized approach, which also allows private companies to run well-regulated gaming operations.
Throughout all these developments…
Bingo remained at the periphery. While it was present in schools and nursing homes in the later stages, the game was a commercial outlier.
And it still is.
As information from H2 Gambling Capital indicates — there are no separate financial indicators for land-based or interactive bingo when it comes to contemporary gambling categories in Germany: The game is heavily shadowed by lotteries.
But…
One would be mistaken to interpret such a situation as lacking bingo popularity.
In 2018, a care home provider in Cologne — who accidentally operated without a license for gambling — had to suspend its highly popular bingo evenings regularly organized for some one hundred septuagenarian citizens. Elderly players who were paying half a Euro ($0.6) for each bingo card to get a chance to receive chocolates or cakes were left shocked and speechless. The local regulator promptly issued a three-month permit to a residential home to alleviate the situation while a provider worked on getting its gambling certificate. The news made headlines even on BBC.
Thing is…
When you have generations of kids who play bingo for educational purposes, you're bound to produce cohorts of players who know the game intimately and play it in more than forty land-based bingo halls across the country.
Consequently, as the 2020 amendments to the State Treaty on Gambling took effect on July 1, 2021, hopefully, the nation is ready and willing to embrace interactive 90-ball bingo and take it to a whole new level.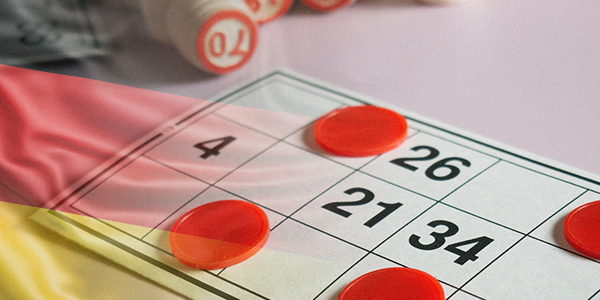 State of Online Bingo in Germany
The latest regulatory effort effectively introduces a decentralized approach that creates a state-by-state regulated interactive gambling market.
Bingo itself is not identified by legislation. Instead, since bingo resembles lotteries, the lottery regulations will apply. Both games are entirely legal, as long as state law approves them.
More importantly, as the operations of lotteries and, say, 75-ball bingo remain exclusively reserved for state-owned operators, the local private contractors (casinos) may only use brokering licenses, allowing them to sell tickets on behalf of the state lottery companies.
However…
The 2021 State Treaty on Gambling equally allows German residents to use offshore casino brands, and that is precisely where our comprehensive database comes into the picture.
Although players still need to adhere to local state laws, bingo punters now have the opportunity to explore vast iGaming destinations and interactive bingo rooms around the world.
Since the offshore market may seem new to German bingo players, our directory can shed some light on providing the most relevant information for players to make prudent and responsible decisions.
Still…
Please make sure to conduct thorough due diligence in terms of local regulations and to comply with existing legislation consequentially. The iGaming legal framework in Germany is somewhat complex, and it may take you some time to fully grasp the whole spectrum of possibilities.
Nonetheless, such a sensible and accountable approach to bingo is probably the single most important prerequisite to great fun, which is what gambling is all about and what it should always be.
Other than that, have good luck!
History of Bingo in Germany Similar to the development path in all European countries and in the United States of America, bingo came to Germany as a by-product of a lottery. The use of the chance to allocate "a part of a whole to be distributed" was first introduced to Germanic tribes by the Roman Empire. The custom survived the demise of Romans and took a firm hold throughout Gottesurteile. These lottery-based ordeals used the chance to predict events and practice justice until they were...
Read more
Bingo Sites that accept players from Germany FAQs
So, as a German resident, I can play in any online casino?
Courtesy of the new regulations, you have such a possibility, but whether you can or can't solely depend on your residence. In all likelihood, you'll be able to play, but again, you have to thoroughly check the laws in the state you live in to get the exact answer to this question.
What is the difference between a free trial bonus and a no deposit bonus?
Both freebies offer you a chance to play games without spending any funds (e.g., making your deposits), but, as such, they are rather different. A free trial bonus gives you virtual funds to test the game without a chance of winning any money. On the other hand, a no deposit bonus is a welcome package offered by a casino, and as such, it gives you the possibility to win some cash, although it comes with specific wagering requirements you have to meet.
What is a wagering requirement?
It's the amount of money you have to bet on certain games before you can convert your bonus into real money for a withdrawal. If you don't meet your wagering requirements, you won't get your money. In other words, you can't avoid clearing the wagering requirements if you opt for a bonus that employs them. On the other hand, you get a chance to play with the casino's money before you make your deposit. If you're not into such a restrictive environment, you can always use cashback bonuses.
What games can I expect to find in online bingo rooms?
Although only a handful of software providers release the titles regularly, you can still find a plethora of bingo games, with releases from Rival, PariPlay, Vista Gaming, Saucify, Mobilots, and Betsoft leading the pack. Also, Microgaming's Immortal Romance may be a good place to start, although it's really up to your preferences.
Do I need to verify my account details before being able to make a withdrawal?
Absolutely. You have to comply with various KYC (Know Your Customers) practices, such as photographic evidence of your documents (ID, driver's license, utility bills) and a selfie. Since German legislation particularly emphasizes players' protection and well-regulated operators' habitat, these verification practices are significant — and mandatory.
Can I play on my mobile phone, and do I have to download my favorite bingo app?
As long as a software provider or a casino of your choice allows for handheld devices, you can play whenever and wherever you are. Now, if you have a particular game you like to play often, you can download it, but it's not necessary. The majority of games only require your browser. That way, you are free to combine the way you prefer.
How long does it take to make a deposit and to cash out?
Deposits usually take no more than several minutes to go through. Surely, you may face some hiccups occasionally when funding your account may take a couple of hours, but most often, it's a relatively speedy process. In terms of withdrawals, it all boils down to a casino you have chosen. Traditional banking methods may take between two or ten days, while cryptocurrencies and e-wallets usually offer more expedient options, like 48 hours or so.
Since I'm pretty new to all this, is there anything I should really be careful about when selecting the proper interactive bingo room?
Great question! Please pay attention to two crucial aspects of casino operations. First, carefully read the Terms and Conditions, as this document creates the framework for your rights and obligations while you play at any particular parlor. Everything you need to know about its processes and procedures is in Terms and Conditions; thus, it's paramount for you to read them. And secondly, play only in bingo rooms with a good reputation and in online casinos from reputable jurisdictions. Make deposits only in those iGaming destinations that come with good ratings and satisfactory comments from other players. These two simple steps may require some time on your part, but they will enable you to have good fun no matter the outcome of your bingo session.
Join and start earning awards
You will immediately get full access to our online bingo forum/chat plus receive our newsletter with news & exclusive bonuses every month.
Join instantly with your social account