60-Ball Bingo Rooms:
What is 60-Ball Bingo? A fresh take on online bingo ➤ Numbers 1-60 - full house prizes ✓ Tombola's Blocks, bingo60 + Deal Or No Deal The Big Draw (Live).
Introduction
While 75 Ball Bingo is the bingo version found mostly in the United States, and 90 Ball Bingo is widely popular across Europe and the United Kingdom, 60 Ball Bingo is gaining traction thanks to Tombola and other online bingo providers. In fact, of all the bingo variations out there, 60-ball games are the least represented by game developers. What is 60-ball bingo and how do you play? Let's take a closer look.
Introducing 60-Ball Bingo
Tombola rolled out exclusive games including Bingo 60 (2012) and Blocks (2018). Playtech also launched a live version in 2020 known as Deal or No Deal The Big Draw Live.
60-Ball Bingo Rules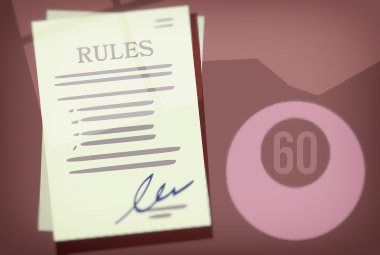 In Tombola's 60-ball bingo game Blocks, each player is given five colored tickets – orange, green, red, purple, and blue - while each ticket has a different number of numbers – 6, 9, 12, 15, and 18.
The goal is to cross off these numbers first, after which you will win the corresponding ticker color prize.
While the tickets are dropped out of the game as the prizes are won, the players still have a chance to win with their remaining tickets!
Play Blocks 60-Ball Bingo Vs. Deal or No Deal The Big Draw Live
Game developers often try to innovate and improve on the casino game versatility, which has also started to be the case with this bingo variation.
Play Blocks
This version of bingo combines a gems/blocks game with bingo, and it is played on a 6x6 grid with 36 variously colored blocks. Each color comes with six numbers. To win the "full house," players need to clear six numbers of the same color, while if the house is called on up to 10 calls, you can grab a Jackpot prize!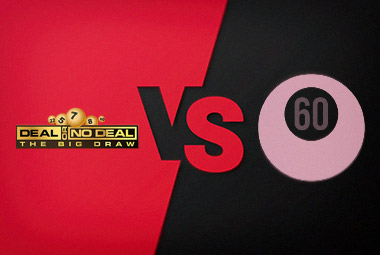 But, here's the kicker!
Each player is assigned a score before the numbers begin to be called. When two or more blocks of the same color are touching, points are awarded, while the blocks explode, and the remaining blocks move down the grid as the numbers are called, creating more touching colors and adding more points to a player's score.
Deal or No Deal The Big Draw Live
This is a live version based on the popular TV show and played with a presenter! It's a 60-ball game with a couple of twists.
Enter the live lobby and purchase a ticket for the next game, after which you will be offered to boost the prizes on selected cases. The game's goal is to cross off the numbers on 15 cases of your bingo card, while every case represents a cash prize.
Once a player crosses off a minimum of 7 cases, they will unlock The Banker's offer and be offered the chance to take a cash prize and end the game.
Once the first 20 calls have been completed, they will be offered Deal Or No Deal. The player can opt for the deal, reject it, take the prize, or keep playing and boost their prize!
Moreover, after the first 20 calls, all players will be presented with a chance to buy another five calls, making this game a bit like Slingo since players need to wager more to keep playing.
Highest Community Rated Bingo Sites
Join and start earning awards
You will immediately get full access to our online bingo forum/chat plus receive our newsletter with news & exclusive bonuses every month.
Join instantly with your social account