Bingo Sites that accept players from Ireland
Online Bingo for Irish Players ➤ Is it legal? History, laws, and state of online bingo in Ireland including reviews, software + bonuses ✓ Best Irish Bingo Sites
Ireland is so isolated from the European mainland that it lacks moles, weasels, polecats, and roe deer, a common species in the old continent. But when it comes to online bingo, the residents of the Emerald Isle are anything but.
In fact, when you consider the deep roots of gambling history in this nation, bingo's popularity becomes self-explanatory.
Local pastimes based on pure luck predate the Englishmen and Christianity in Ireland, as ancient artifacts from gravesites indicate that dices, glass beads, and bone games were played well before the Roman period. Even though Romans never conquered Ireland, they traded with the residents; preserved historic manuscripts point to Roman coins locals used to bet on chariot races at the Curragh flat open plains in the 3rd century AD.
Couple of centuries later, such fecund background and physical proximity to Great Britain, one of the most developed bingo markets in the world, allowed for excellent conditions for this game to thrive in the 20th century.
At the same time, the overall progress of internet technologies in the past twenty years only catalyzed the exuberant national endorsement.
Consequently…
In 2020, Ireland ranked No. 19 worldwide based on interactive players' location, according to H2 Gambling Capital, surpassing behemoths like the Netherlands and South Africa.
Compound such a feat with intriguing demographic statistics — only 7.5 percent out of 80 million Irish people around the world resides in Ireland — and you truly begin to grasp, and appreciate, national proclivity towards iGaming destinations and online bingo, which seems to play a rather prominent role in such a picture.
Therefore…
In a manner of a trustworthy partner and valuable companion to all Irish punters on their interactive bingo journeys — regardless of their location — we thought a comprehensive directory of the best online bingo destinations accepting players from Ireland is in order.
Listings include a detailed and unbiased review of each hub accompanied with comments and ratings created by other bingo punters.
Several filters on the user interface allow you to narrow down potential choices based on your residence or particular preference regarding software, currencies, variations of available bingo games, or use of mobile devices.
Our directory also includes warnings about rogue casinos and operators with predatory practices.
Hopefully…
All this data may help you make the proper decision, fitting your playing preferences and bankroll potentials.
Speaking of the latter, you can also check exclusive Latest Bingo Bonuses to perhaps find yet another cherry on your bingo cake.
No matter the outcome, we wish you a pleasant stay. Choose sensibly, play prudently, bet responsibly, but above anything else, have fun!
History of Bingo in Ireland
Aside from fertile gambling soils that kept nourishing a nation of inveterate ancient players, several historical events set the stage for the broad adoption of bingo in the second half of the 20th century.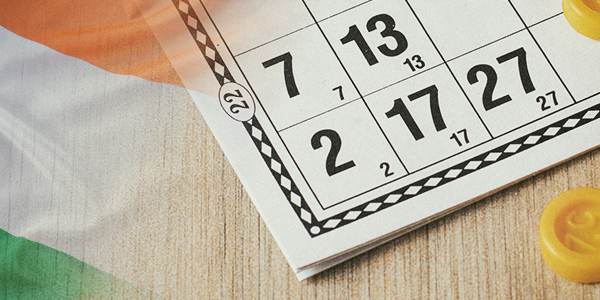 Firstly, a plodding yet steady establishment of horse racing as a sport in the 16th century came as a logical extension of the predominantly agricultural population's affinity for such a discipline and pastime.
Secondly,the institution of English and, latterly, British rule in Ireland resulted in not a single attempt to regulate the local gambling market.
Thirdly, following the War of Independence in 1922 that established the Irish Free State, the newly formed government promptly instituted the 1926 Betting Act (revised in 1931) to regulate the growing industry.
And fourthly, looking to further adjust the license-only market environment for operators to offer their services to an increasing number of players, in 1956, the legislators introduced the Gaming and Lotteries Act.
This significant regulation legalized lotteries — present in the country since the Great Depression in the 1930s, established to help fund the building of medical facilities, known as the Irish Hospital Sweepstakes — allowing charity organizations to run the contests exclusively, and additionally banned brick-and-mortar casinos to operate in the country.
Thus…
When, in 1960, the Catholic Church introduced bingo, the market conditions were ripe.
The game was already one of the most popular, widely adopted pastimes in the United States, supported by extensive bingo sets and paraphernalia production. Across the pond, in the UK, almost fifteen million residents were regular members of national bingo clubs at the time.
Compounded with gamble-loving Irish tradition, a flow of bingo halls swept the country. The game offered not only a chance to win some money perhaps but also an opportunity to socialize, have a beer, chat, and enjoy a great night out.
The age of the internet mushroomed interactive bingo rooms and established yet another layer in the history of the game that, meanwhile, became exceedingly popular among residents.
As the interactive environment established new channels for Irish to access their favorite pastime, the ensuing demand delivered a plethora of online bingo operators, which, in turn, enabled players to enjoy highly diversified offerings. 
And just like that…
Grounded in deep gambling roots, propelled by savvy players, and surrounded by a well-regulated land-based ecosystem, this relatively young game became a fixture of the local folklore.
Bingo In Contemporary Ireland
Contrary to a general trend in neighboring Britain and around the world, the land-based bingo market in the Emerald Isle never faced damaging challenges of declining popularity. To this day, traditional venues remain as highly popular as they were back in the 1960s.
Still…
Present-day bingo halls did introduce a couple of changes throughout time.
In an effort to entice different demographics to join in and play, the gaming scene became more hipster compared to other markets. Numerous clubs cater to the LGBT communities, offering custom-made night events, and some of the venues have been running for more than twenty years.
With the emergence of a smoking ban inside public places, halls got quite creative to gear themselves up for a new challenge.
Thus, drive-in bingo venues became quite popular.
Players would park their vehicles, turn off engines, and buy a bingo book. In case of a win, patrons would beep their horn, and a hostess would come to cash them out — through the car window. These places are so well-accepted that it is not uncommon to witness people taking day trips to play in nearby county clubs.
Other venues opted for modern architectural solutions and colorful vibes to attract younger visitors.
As tea, coffee, and homemade cakes often comes with the territory — including omnipresent electronic bingo devices, birthday giveaways, and various loyalty packages — one particular operator opted to use a repurposed building to refurbish it into a massive 650-seat venue in 2014.
So…
While modern brick-and-mortar bingo operators invest heavily to remain relevant and entice a new generation of players, they also have to keep pace with the regulatory amendments.
For instance, in 2019, a new law lowered the prizes for players from 75-85 percent to 50 percent. Yet again, despite such a significant development, venues' attendance remained almost intact.
To put all those developments in analytical perspective…
According to H2 Gambling Capital, Ireland's 2019 gross bingo turnover in Ireland equaled €132 million, amounting to close to four percent of the national gross gambling turnover.
Covid-shaped 2020 provided for a steep decline, with turnover estimated to €58.2 million.
However, 2021 seems to be on track to yield €98.8 million, while 2022 projections forecast bingo turnover to rebound at €133.8 million fully.
This, in turn, offers probably the best indication of the overall popularity of 90-ball bingo — the most prevalent variant — in the land-based halls across Ireland and among its players.
State of Online Bingo in Ireland
Considering such abundant national inclination toward this game, its digital counterpart is indeed a crowded realm.
As an increasing number of patrons opt to play from their homes — or by using mobile devices — the demand puts online operators in a position to battle to acquire new visitors.
Pretty much everything is on the table to entice new punters: Well-designed user interfaces, variety of games (including 75-ball, progressive jackpots, and 30-ball variants), enthusiastic online interactions, new software releases, entertaining cross-gaming experiences, and last but not least, highly innovative promotions.
The range of offerings…
…is wide and deep that it often creates a unique but sweet challenge for well-educated Irish online players: Sometimes, it takes a significant amount of time to evaluate each offering and pick up the favorable operator correctly.
This is yet another reason to deliberately and relentlessly sift through our database here.
Aside from all the relevant information you may require, we also emphasize venues from reputable online jurisdictions, online destinations that certify RNGs, and interactive bingo rooms that strive to differentiate themselves from rogue operators.
To accentuate the importance of proper choice…
The iGaming market in Ireland is somewhat unique in the sense that it became fully regulated only in 2015, upon the implementation of the Gambling Act that liberalized online gambling.
As such a youngster, the country still has to establish an independent regulator to govern the market on an industry level and handle all relevant issues such as age restrictions, gambling limits, cooling off timeframes, and advertising policies.
Although 2019 amendments to the Gaming and Lotteries Act of 1956 govern online bingo, day-to-day regulative operations are still the purview of the Central Bank of Ireland, instead of a single-point-of-reference organization.
Furthermore, as more and more offshore operators target local punters, it is essential to mention that all contracts (in terms of business interactions) between the operators and local players are not governed by Irish law.
Such a situation…
…only mandates an additional level of prudence and responsibility that online players in Ireland have to navigate as they select the most appropriate interactive bingo venue.
Then again, Irish players seem to be well-experienced, which, at least in theory, should make them well-educated online customers.
The Future of Bingo in Ireland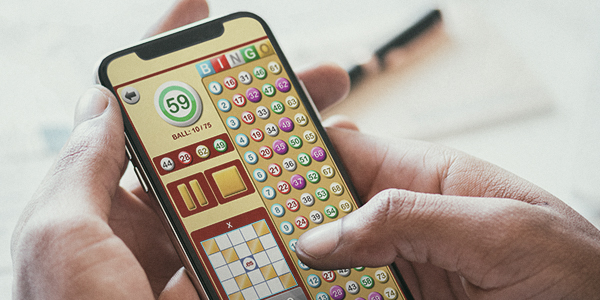 Regardless of differences in development levels between land-based and interactive scenes — particularly in terms of legislation and density of local offerings — there seems to be no dull moment in the Irish bingo market.
Efforts of land-based operators to attract Millennials and Z-Generation players have expanded in recent years into several non-traditional bingo areas.
Halls, by default, offer vegan food and cocktails. The standard game calls are substituted with funny stories or long-winded announcements (envision the Brazilian TV commentator's reaction to a soccer goal) and numerous social media references.
As bingo halls increasingly work to attract student crowds into local venues, traditionalists are going the extra mile, to say the least, to reinvigorate the good old ways.
Indeed…
When it comes to this pastime, it seems that Irish people have mastered how to combine an entertaining experience with a pure-luck game without neglecting the responsibility and common prudence to make well-informed calls.
In doing so, they probably addressed the essence of gambling: Great fun. We wish you the very same, in addition to plain good luck!
History of Bingo in Ireland Aside from fertile gambling soils that kept nourishing a nation of inveterate ancient players, several historical events set the stage for the broad adoption of bingo in the second half of the 20th century. Firstly, a plodding yet steady establishment of horse racing as a sport in the 16th century came as a logical extension of the predominantly agricultural population's affinity for such a discipline and pastime. Secondly,the institution of English and, latterly,...
Read more
Bingo Sites that accept players from Ireland FAQs
I live in Ireland. Can I play at online bingo rooms from the UK?
Of course. You can choose from various websites that service British players and join the fun. On top of our heads, Coral Bingo is one of the most prominent household names over there, and so is Blighty Bingo. Both online venues offer Irish players a wide range of games, including monthly jackpots and wager-free, real money prizes.
Do I have to download any software to play online bingo?
Nope. As the majority of rooms nowadays utilize instant-play solutions, you only need your browser. That said, you can always download your favorite game if you like, as long as the operator you have chosen offers such an option.
Can I use cryptocurrencies for my transactions?
Yes. Provided that an online casino accepts cryptos, you can make both deposits and withdrawals using this payment method. You can narrow down your options in our database by using a filter on the left side of your screen.
How long does it take for a deposit and cashout to go through?
It shouldn't take more than a couple of minutes, maybe hours, to fund your online account. Of course, you can always experience some glitches, but not too often. Now, when it comes to withdrawal, it all depends on the venue you selected. Timeframes for traditional transactions vary between two and ten days, while cryptos or e-wallets offer more expedient solutions. Still, you'd have to check the Terms and Conditions of a casino you opted for to get a precise answer, for each venue has its own rules.
Does such a timeline also apply to jackpots? What if I win one? How long will it take to get paid?
Well, if that turns out to be your outcome, first and foremost, congratulations! But no, most likely, you won't get your jackpot in a lump sum payment. Instead, you'd probably get it through several monthly installments, and you'd have to make this arrangement with an online casino. You can check out T&Cs for the most accurate estimation, though, as reputable hubs state a jackpot timeframe in that document.
Do I have to use two different accounts to play online bingo and, say, online poker at the same site?
No. You can play all the games in the same online casino with a single account. In fact, you should never use two accounts in the same hub. That is a transgression in the eyes of the operator, and you'll get not only banned, but your deposits and/or winnings will be confiscated. Thus, play it by the book, use a single account, and enjoy every game that place has to offer with no need to log out while switching between them.
Can I use PayPal to play online bingo in Ireland?
Yes. As long as the online bingo room offers e-wallets' payments, you can. The same goes for Skrill or any other third-party service. The good thing about PayPal and Co. is that your withdrawals should take no more than 48 hours to complete. Anything beyond that is usually a sign of some malpractice on the casino's end, although it's not a rule.
What if I'm not sure whether the bingo game is suitable for me? Can I test it somehow?
Yes. There is a number of bingo rooms that offer free games so that punters may test the waters. Mr Spin Bingo is one of those places, as it welcomes new customers with bonus spins. mFortune Bingo is another interesting option, as it offers a triple welcome package (bonus spins, free play credit, or deposit match bonus).
Very well, then. I'll go to the first bingo site I stumble upon, I'll sign in, make my deposit, enjoy my game, and hopefully, I'll be lucky enough.
Please don't do that. Instead, consider two fundamental steps you should undertake before you do exactly what you said. First, please carefully read the casino's Terms and Conditions, like always. That document has all the answers to any question you might have, but more importantly, it stipulates the rights and obligations you have to adhere to while spending your money in that venue. After all, it's highly advisable to know the house rules before you actually enter inside, wouldn't you agree? Secondly, please conduct thorough due diligence on available online bingo rooms. Whenever possible, play only in those who reside in reputable iGaming jurisdictions, opt to make deposits in casinos that have a good standing among other punters, and avoid rogue casinos at all cost. Provided you do these two essential yet straightforward steps, you might expect at least fun in your game, and hopefully, you'll get lucky too. But if you omit to read T&Cs and to conduct due diligence, you just might find yourself in a place you really don't like, and we wouldn't want to see you there.
Join and start earning awards
You will immediately get full access to our online bingo forum/chat plus receive our newsletter with news & exclusive bonuses every month.
Join instantly with your social account