52 Ball - Bingo Rooms:
Have you heard of 52 Ball Bingo? This intriguing game relies on the rules of classic bingo games, but it comes with a twist- instead of tickets, you use cards to play it.
Due to its enormous popularity in a land-based variant, it was more than certain that those colorful numbered balls will smoothly find their way into the great, big world of web-based entertainment. When we say bingo, the first thing that pops to your mind is the 90-ball variant, isn't that so?
However, nowadays, the assortment has enlarged so much, that fans of this evergreen game are given more than an excellent selection of variants- 90-Ball, 75-Ball, 52-Ball, and many other variations. Also known as Hit 52 and Flash Fives, 52-ball brought quite a refreshment into the ordinary scenario and gained wider popularity instantly.
What are the main rules of 52 Ball Bingo?
The key difference is that for this particular variant you use a deck of cards instead of tickets. But, the rest of the rules are based on more or less the same principles as the regular bingo. Even though this may sound a bit confusing, once the game starts, you will be surprised how simple is to memorize the essentials.
Would you like to find out more about Flash Fives? If the answer is positive, stay with us, as our guide will bring you plenty of valuable insights, introduce you to the most important rules, and some useful tips!
Introducing 52-Ball Bingo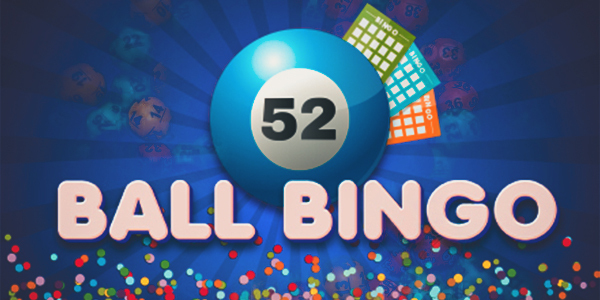 This variant represents something that is called a hybrid game, as it combines the features of two other versions- classic 90-ball and 75-ball. So, just like with other games from this family, you need to purchase a ticket to take part in the draw.
But, instead of numbered balls…
…the ticket features playing cards- hence the 52 in its name. It's the number of cards in a single deck. As we already mentioned, it is known by a couple of other names as well- 52-5, Flash Fives, which is a variant delivered by Dragonfish. Speaking of, they also have other versions- Hit 52, and Suits You.
As for the number of tickets, you need to purchase at least one to be able to take part, while 5 is max. The price of the tickets is the same for each session, and you can check it before purchase.
Have no concerns about the security as each ticket is marked with a unique identifier. This number is visible either right beside the ticket or within your account.
ABCs on Flash Fives Rules and Game Course
In this game, participants are "dealt" five cards, which is why you may occasionally encounter that this game is referred to as 52-5. Instead of numbers being called cards are drawn from a deck, and if that drawn card matches the one from your hand- you cover it with a chip. As the game progresses with new cards being announced randomly.
The aim of the game is to cover your five cards before other participants do so. That's right, the goal is to be the first one to get a full house. As you may assume, it's a fast-paced game, similar to other speedy types such as 30-ball, 36-ball, or 40-ball.
It's interesting to mention that sometimes those chips have letters B-I-N-G-O, on them, so when you get Full House, you have a nice symbolic representation of this famous exclamation that winners usually pronounce when they hit it.
Determining the Winner(s)
Things are pretty straightforward here- the first one who receives a Full House on his/her card is a winner. But, what happens if multiple players have it?
No problem, when it comes to the number of players who can hit it, there are no limits. Once the game finishes, the jackpot will be distributed to either one or a couple of punters who have scored it.
Do bear in mind that the rules for awarding Jackpots…
… may differ from one game to another, so it would be wise to read those before you start playing. In most cases, the size of the prize, as well as the RTP is determined by the number of participants and costs of hands. However, don't be surprised to encounter versions with additional rewards offered.
All in all, these are the highlights to memorize:
Instead of balls, a ticket features playing cards
52 cards are called out per game
When your number is called out, cover the card with the chip
You can play max 5 tickets per game
How About a Couple of Handy Tips?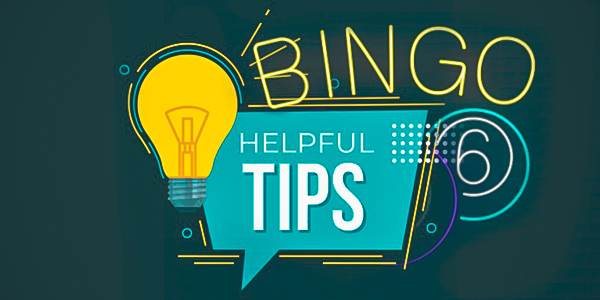 As you can see, there's nothing overly complicated with this variant. If you already know the basic rules and laws for basic bingo, there is no reason not to understand this one perfectly. After all, all these alternatives have the same logic and same foundations as the land-based sessions, but they come in digital form.
Here are some helpful tricks to make the game run as smoother as possible:
Take time to find a trustworthy bingo room with a decent selection of games
Go through all the rules once again before you start playing
Check out your internet connection
Familiarize yourself with the lingo and the code of conduct so as not to break the rules of the chat
Be in a good mood and eliminate other distractions so that you can focus on your game
Even though during an online session…
… you will most likely be alone while playing (or perhaps with a friend), it would be fine to know what and when to say, otherwise you could get arrested. Jokes aside, but you never know when will an opportunity arise for you to participate in a real bingo game in an actual hall, so prepare yourself on time.
Finally, while it is more than clear that in digital formats, it is hard to recreate that unique sound produced by a vintage-looking forced-air device that mixes the balls and dispenses them to the caller, still, no one can deny that modern technologies took bingo to a completely new level.
This interesting combo between video poker and bingo, two seemingly unmatchable games, certainly is a solid proof that pushing limits is the only way to keep the industry fresh and innovative. Knowing that passionate fans will always crave for more, we will probably witness more new and ingenious alternatives of all-time favorite tombola.
Always read Terms and Conditions! Have fun and play responsibly!
52 Ball Games FAQs
What happens if I miss the call?
This is not a reason to worry as each random card called during the game will be displayed upon a calling board.
I've been disconnected! Does it mean I lost the game?
Absolutely not. The system itself will keep on auto-covering any called cards until you reconnect and award the prizes in case you score any.
The game is canceled, what do I do?
Тhis may happen for various reasons, either due to the insufficient number of participants or due to some technical troubles. In any of these scenarios, a punter is eligible for a refund.
Can I play this game on my mobile phone?
Of course! The majority of online bingo rooms are mobile-friendly, which means players can access their favorite games on their smartphones and tablets wherever they are.
Are there progressive jackpots in this variant?
Yes, there are. The amount continues to increase depending on the number of participants and the hands purchased.
Highest Community Rated Bingo Sites
Join and start earning awards
You will immediately get full access to our online bingo forum/chat plus receive our newsletter with news & exclusive bonuses every month.
Join instantly with your social account