Bingo Sites that accept players from Canada
Canadian Online Bingo ➤ Is it legal to gamble online in Canada? Check out the laws ✔️ Bingo sites that accept Canadians ✔️ Welcome Offers + No Deposit Bonuses
Stereotypes often illuminate the overall perception of The Great White North. To name only a few, oversimplified images of life in Canada include year-round winter, polar bears, maple syrup, dog sleds, French language, free healthcare, politeness, routine eating habits, and of course, hockey fanaticism. Some of these notions are true; others are false. But when it comes to bingo and the national propensity to indulge in this game, everything you heard about Canadians is correct: They just love it.
When you put such preferences in the perspective of fecund landscapes of the iGaming countryside of the 21st century, you get verdant fields of boundless online bingo sites that offer a simple, pure-luck, social pastime to Canadian punters.
Indeed, the great bingo north is vast, and again, it's not stereotypical at all.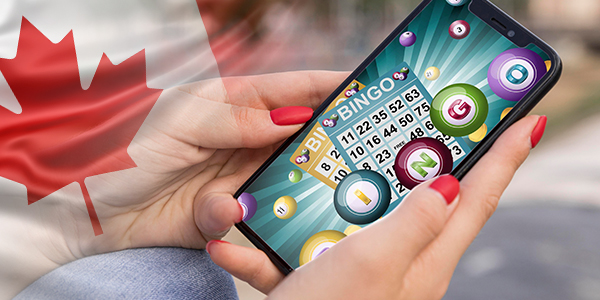 Consequently…
Just as traversing from Montreal to Vancouver on a hiking adventure requires time, determination, and prudence on behalf of a deary traveler, so does the process of finding the most appropriate online bingo room for players from Canada.
Especially when you take into consideration that this game falls into a gray regulatory area — it's not illegal, but the legislation is based on the province-by-province basis — and that virtually all bingo offerings fall into the offshore sites' category.
So…
Looking to equip you properly to face potential perils of such a journey through the iGaming backwoods — think gambling sleds, skis, or canoes, plus interactive maps, free bonuses survival kit, weatherproof guidance on warm clothes and bingo igloos, including impartial advice on camping sites from pathfinders that already walked in your shoes — we welcome all Canadians to Latest Bingo Bonuses point of departure for your next gambling adventure.
Our jumping-off directory for all great white north bingo players includes a thorough overview of interactive bingo lodging rooms so that you can create your itinerary based on your tendencies and playing budgets.
You can use custom-made filters to navigate through sundry vegetation of software providers, available currencies, bingo variations, and hand-held devices fruits, and you can also use this tool to pinpoint wild, rogue beasts worthy of avoiding. 
Last but not least, you can compare your initial impressions about each bingo website with feedback from previous explorers, players like yourself, who ventured this path and got back to tell their story through comments and ratings.
But…
Before you embark, we strongly advise you to check out a detailed overview of the Canadian bingo landscape, sited right below the room listings on this page.
After all, forewarned is forearmed, whether it comes to mosquito-repelling deet creams, bear sprays to fend yourself off, or a simple, well-minded piece of information that may increase your levels of fun as you play bingo.
And at the end of the day, when it comes to any gambling quest — be it across Canada or anywhere else in the world — an enjoyable experience of entertaining pastime, dovetailed with a responsible approach to make informed decisions, is all that matters.
Here's a brief overview of regulations by provinces listed alphabetically, so that players from each corner of Canada can have more precise insight into the current state of affairs:
Alberta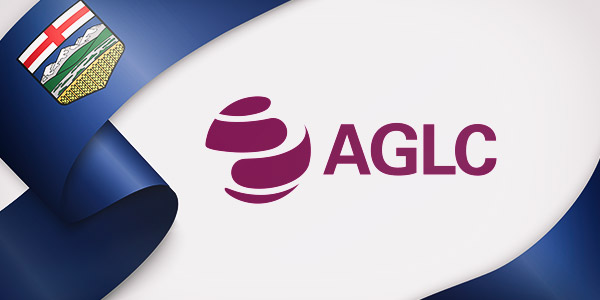 Alberta Gaming and Liquor Commission (AGLC) is a regulatory body in charge of managing the gambling industry in this Canadian province. The gambling age is 18. State law does not explicitly prohibit interactive gambling, however, onshore interactive operators are not permitted to run business within the market.
When it comes to specific game genres, slots are permitted in racing entertainment centers, while charitable casinos can offer VLTs, table games, poker, and slots. Pari-mutuel betting is available on horseracing and simulcasting. Regarding the eligibility of parties interested in offering casino games, those would be charitable or religious organizations whose proceeds are circulated for charitable or religious purposes.
As for taxes, they differ depending on the venue. Of overall income generated from slots activity in casinos, 70% is distributed to Alberta Lottery Fund, 15% to the licensed supplier, and the remaining 15% to the charities where the event takes place. On the other hand, 85% of revenue from slots activity in RECs goes to the Alberta Lottery Fund, and the remaining 15% to REC operators.
British Columbia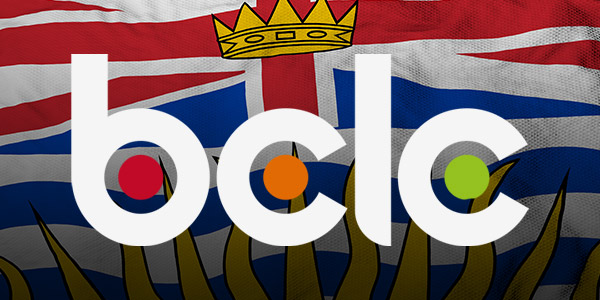 This province has multiple regulatory institutions, such as the Gaming Policy and Enforcement Branch, the Ministry of Finance, and the British Columbia Lottery Corporation (BCLC). The lattermost, as the only state-regulated interactive onshore operator, holds a monopoly over offline and interactive lottery products, sports betting, and gaming. BCLC operates through the PlayNow.com platform.
As for the legality, local governments are given the freedom to determine the type and scope of gaming activities that will be permitted in those specific areas. For example, provincial law doesn't allow unlicensed onshore operators to offer services in the market, while some offshore companies do accept players from British Columbia.
Licensed companies have the permission to commercially operate horserace betting at racetracks, while charitable or religious organizations may apply for and receive licenses to operate charitable gaming. Finally, Community Gaming Centers may offer slots and bingo products but don't have permission for table games.
The surplus generated from all BCLC activity, including that acquired from PlayNow.com, is distributed to support communities, provincial programs, and charities. As for the casino activity, British Columbia is in some sort of revenue-sharing agreement with local governments that host casinos, so 10% of their net income is paid to the host local governments. Finally, the gambling age is 19.
Manitoba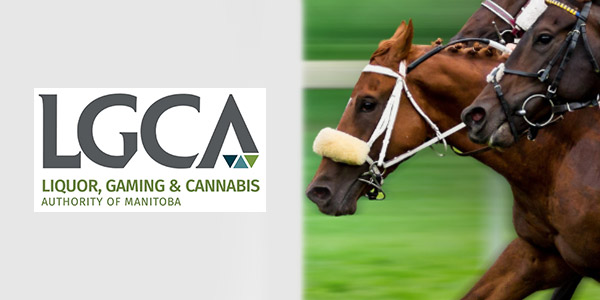 Gambling in Manitoba is regulated by multiple institutions- Manitoba Gaming Control Commission, Liquor and Gaming Authority of Manitoba, Manitoba Horse Racing Commission, and Canadian Pari-Mutuel Agency. The gambling age is 18.
Just like in BC, provincial law prohibits unlicensed onshore operators to offer services in the market, but some offshore companies do accept players from this province. Charitable or religious organizations are eligible to apply for charitable gaming licenses, and if they receive them, such institutions can operate poker tournaments, sports drafts, bingo, raffles, and/or pull tickets. Licensed suppliers can offer horserace betting (live racing and simulcast wagering) at racetracks.
Worth noting is that Manitoba Lottery Corporation (MLC) holds the monopoly over land-based lottery and interactive lottery, gaming, and sports betting, while Manitoba Lotteries is the only provincially regulated interactive onshore operator.  It distributes games via the PlayNow.com platform through an agreement with the BCLC.
Similar to the taxing system in British Columbia, the surplus generated from all MLC activity, including PlayNow.com is used to fund charitable purposes and good causes. Pari-mutuel taxes are levied.
New Brunswick
New Brunswick Gaming Control Branch, New Brunswick Lotteries & Gaming Corporation, and Canadian Pari-Mutuel Agency are in charge of regulations in the gambling industry of New Brunswick. Like in BC, the gambling age is 19.
Atlantic Lottery Corporation (ALC) holds the monopoly over land-based lottery, VLT, and sports betting and interactive products (lotteries, bingo, gaming, and pro line wagers. However, Sonco Gaming New Brunswick Limited Partnership was granted a commercial license for a land-based casino as well. New Brunswick Lotteries is the only provincially regulated interactive onshore supplier operating through the PlayNow.com platform thanks to cooperation with BCLC.
Unlicensed onshore operators are prohibited from running business in this province, but certain offshore companies accept players from New Brunswick. Sonco is allowed to offer table games, slots, and VLTs at New Brunswick Casino, while licensed suppliers can host live racing and simulcast wagering at racetracks. Licensed charitable or religious institutions can offer Monte Carlo events (poker), bingo, pull-tickets, and raffles.
Gross gaming revenue acquired by the province from casino activity is around C$25m per year. Just like in the vast majority of Canadian provinces, the surplus generated from all ALC activity within this region is donated to charities and for good causes. Pari-mutuel taxes are levied.
Nova Scotia
In charge of governing the gambling sector of Nova Scotia are the Alcohol and Gaming Division, Nova Scotia Provincial Lotteries and Casino Corporation (NSPLCC), Maritime Provinces Harness Racing Commission, and Canadian Pari-Mutuel Agency.
NSPLCC has a permission table games, slots, and VLTs at two venues. Horserace betting (harness racing and simulcast wagering) is available at racetracks and in casinos, while charitable and religious organizations can offer bingo, break-open tickets, games of chance, and lottery products once they receive a license.
Atlantic Lottery Corporation (ALC) has a monopoly over land-based lottery, VLT, and sports betting and interactive products (lotteries, bingo, gaming, and pro line wagers. It is the only provincially regulated interactive onshore operator and it runs business via the PlayNow.com platform through cooperation with NSPLCC. Some offshore suppliers accept players from this province, but unlicensed onshore companies are prohibited from operating in the market.
The surplus generated from all ALC and NSPLCC activity within the province is circulated to fund charitable purposes and good causes. The gambling age is 19.
Ontario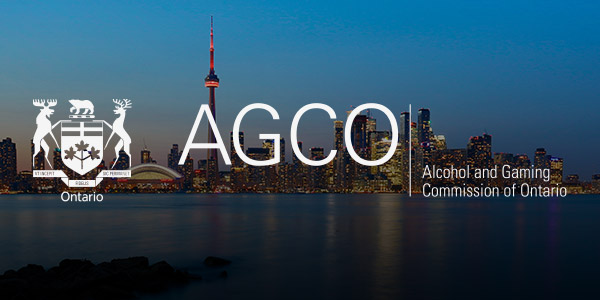 Alcohol and Gaming Commission of Ontario (AGCO), iGaming Ontario (iGO), Ontario Charitable Gaming Association, Ontario Racing Commission, and Canadian Pari-Mutuel Agency are the crucial institutions for the gambling market of Ontario. The legal age for gambling is 18, but in case a customer is visiting a gambling facility where the alcohol is served, then it's 19.
The Ontario Lottery and Gaming Corporation (OLG) holds an exclusive license over lottery products and manages all Tribal gaming establishments, while charities and non-profit organizations operate charitable gaming. Casinos are permitted to offer slots and table games, whereas racetracks are allowed to offer slots. Racetrack casinos and horse tracks are approved for pari-mutuel horse wagering.
On April 4, 2022, the province launched commercial online betting and gaming markets, so the operators approved by the local regulators can offer services to Ontarians. Some offshore operators, however, continue accepting players from this province.
There's a 20% tax on gross gaming revenue on casino gaming, while racetracks need to pay a tax of 0.5% of the total amount bet on each race.
Quebec
Quebec has multiple regulatory institutions governing this sector, such as Kahnawake Gaming Commission, Québec Lottery Commission, Régie des alcools, des courses et des jeux (regulates horse racing), Canadian Pari-Mutuel Agency and Ciété des bingos du Québec. The minimum gambling age is 18.
Regarding the legal status of particular categories, land-based casinos are greenlighted for slot machines and table games. Racinos are permitted to offer slot machines and video lottery terminals- max 12,000 across 2,000 premises. Both commercial and charitable operators can offer bingo. Sports betting, race betting, as well as interactive sports, betting and interactive pari-mutuel betting are also permitted.
It's important to mention that the Provincial lottery Loto-Québec holds an exclusive license over lottery, sports, and interactive products. This company is also in charge of regulating interactive lottery and sports betting. The Mohawk Territory of Kahnawake is a sovereign jurisdiction and Tribal operators are certified to operate poker establishments, with both tournaments and cash games. This province has regulated interactive gambling within the territory, but offshore operators welcome locals as well.
Saskatchewan
Saskatchewan Liquor and Gaming Authority (SLGA), Saskatchewan Indian Gaming Authority (SIGA), and Canadian Pari-mutuel Agency regulate gambling in Saskatchewan. The gambling age is 19.
Casinos are greenlighted to operate slots and table games, while racinos operate VLTs. Charitable or religious organizations whose income is distributed to charitable or religious purposes are eligible to apply for and receive licenses. If they receive it, they can operate bingo, breakopen tickets, raffles, Texas Hold 'em poker, and Monte Carlo (mock casino) events.
The Saskatchewan Lottery Division of Sask Sport, Inc has an exclusive monopoly license over lottery products, which are operated by the Western Canadian Lottery Corporation (WCLC). On the other hand, the Saskatchewan Indian Gaming Authority holds the exclusive monopoly license to offer online gaming and betting in the province. This is done via the PlayNow platform and agreement with BCLC.
As for the taxes, the surplus acquired from lottery and casino activity within the province is used to fund charitable purposes and good causes.
Worth noting is that Prince Edward Island as well as Newfoundland and Labrador are the only provinces without gambling regulations in place.
History of Bingo in Canada
The historical perspective of national bingo development reflects the rise of popularity of this game in neighboring America.
Although Canada has rather deep gambling roots — the first instances of gamblers on this territory go way back to 6000BC; the first games of chance came through John Cabot, Italian navigator and explorer, in 1497; the first official betting event took place in 1767 in Quebec City in the form of a horse race — bingo itself entered the national picture in the late 1930s and 1940s, on the heels of enormous success and popularity of Edwin Lowe's methodical, industrial approach to reinvent such a pastime in the United States.
In the next twenty or thirty years…
This social game took a strong foothold among fundraising, charity events, and households. The rise, compounded with the overall growth of other games in Canada — resulting in excessive gambling issues and challenges not related to bingo, as legal offerings at the time included only horse racing and games of chance on summer fair midways — led to landmark Criminal Code of Canada amendment in 1969 and another one in 1985.
These Government interventions spurred on a systematic and legal proliferation of various gambling products and formats, guided by four founding trends (as described by Colin S. Campbell, Ph.D., and Garry J. Smith, Ph.D., in their academic paper 'Gambling in Canada — From Vice to Disease to Responsibility: A Negotiated History'):
"A clear transition from criminal prohibition to legalization;
A consistent pattern of lesser federal responsibility and greater provincial authority over gambling matters;
A continuing escalation of new gambling products, with an emphasis on fast-paced, non-skill-based electronic games; and
Legal gambling expansion being driven by vested interest groups."
Put onto such a reliable and astute legal vehicle, Canada bingo came a long way.
Contemporary land-based clubs and halls offer exceptional playing experiences and socializing opportunities, including meals and drinks. The need to go the extra mile in brick-and-mortar hospitality and services of bingo rooms is further stimulated by stiff competition of the ever-growing number of interactive websites, which undeniably keep bringing new and enticing digital incentives.
Now…
You might argue that bingo history in Canada is somewhat short, and you'd probably be right.
Still, the meteoric nationwide rise of this game has sparked quite a genuine interest, which keeps developing at the speed of a hockey puck moving at 100mph, released by, say, a slapshot of Canadian superstar Connor McDavid.
Even though both Canada's bingo and McDavid's release could not fit the stereotypes category — like, no way in hell — the sheer speed and intensity of this popular game in the last fifty years have created one of the more prominent gambling markets in the world.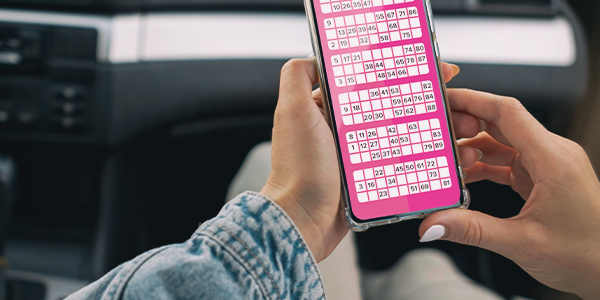 Canada's Bingo Today
The game is entirely legal to play in the country, in one form or another, although each of ten provinces and three territories set its own rules.
Like its UK counterpart, land-based bingo revolves around 90-ball games with three cash prizes available each session. These extended, sometimes day-long sessions often come with added hospitality packages and meal deals. Players may buy an entire book of tickets for just a few dollars, though the expenditures are session-dependent.
Some brick-and-mortar clubs also offer 75-ball variants, and it's relatively common to have friends or even family members joining the players at bingo tables.
The minimum age limit is usually 18 or 19 in few instances.
Speaking of demographics…
National levels of participation vary considerably by province. While there are no reliable national figures to sift through, it seems that bingo is far more prevalent among older, working Canadian women over 65, resembling the market situation in the United Kingdom to a certain extent.
The same goes for earnings categorization: The game might be more popular among households with an income of less than C$20,000 than those that surpass C$80,000 annually.
As such, bingo plays an essential role in a wide range of charitable and religious organizations across Canada. The causes include violence against women services, right to life groups, children's sports, and even recreational clubs. Profit-making organizations that rent facilities or provide support services often partner with charities in organizing bingo events.
However…
Just as other land-based gambling verticals around the world face occasional yet continuous decline — courtesy of the ever-growing online segment — so does the bingo scene in Canada. (Curiously enough, the effects of smoking bans also played a significant role in this trend, which, in turn, resulted in the closure of various halls in recent years.)
To somehow alleviate the situation, operators strive to enhance players' experience by offering video poker or slot games.
Yet again, the 2020 volume of brick-and-mortar bingo/charitable gambling gross wins in the country exceeded C$1.03 billion, as H2 Gambling Capital reports. The estimations for 2021 are much lower, revolving around C$735 million; still, the projections for 2022 are already close to C$1.07 billion, bringing back the steady year-on-year growth of brick-and-mortar bingo in Canada.
State of Online Bingo in Canada
The Great White North has a somewhat unique situation in the iGaming bingo segment: No Canadian-licensed online room exists today.
In other words, all Canadians looking to play good ole interactive bingo have to visit offshore operators to do so. While the current laws do not consider playing online bingo illegal, each province mandates its regulations.
The offerings of worldwide operators targeting Canadian punters have it all: From superbly designed user interfaces to a plethora of interactions through live chat rooms, from an assortment of software releases to mobile availability.
Nonetheless…
Even for a well-educated online punter, it takes time to find the best fit when it comes to selecting certified bingo rooms residing in reputable online jurisdictions, which also happen to offer proper loyalty programs and exclusive incentives.
And, that is yet another reason for you to carefully, prudently, and responsibly conduct your due diligence as you sift through our database.
After all, Canadians' propensity to play online bingo exploded in 2021: According to H2 Gambling Capital, the overall volume of gross wins came close to C$19 million, amounting to a 230 percent increase compared to 2020.
This spike — probably Covid-induced one — is bound to get back to an estimated C$11 million in 2022, but even that number represents 134 percent raise measured up to 2020.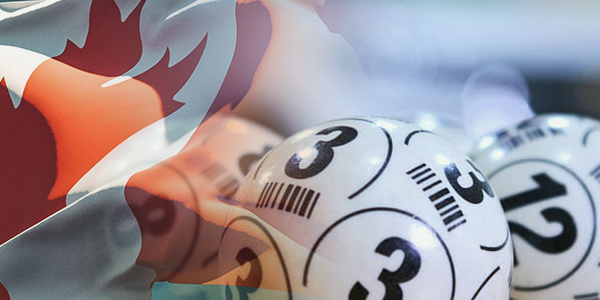 The popularity of Bingo in Canada
While national lockdowns played, and still do, an important role in raising levels of online bingo popularity across the nation, the increase of interest among Canadian players is also due to the simplicity of the game and a bit of local ingeniosity.
As a pure-luck, zero-skill game, playing bingo is effortless.
Surely, it requires awareness and alertness on patrons' part, but the simplicity and easiness are almost matchless compared to other games. When you add a social aspect into perspective, let alone various paraphernalia to increase players' experience, the high popularity — especially among senior citizens — almost comes naturally.
Then…
There is an omnipresent urge of humans to improve things, including the games we play. When it comes to bingo in Canada, such efforts started way before the internet revolution.
For instance, the company in Alberta has run two weekly games since 1995 — on its two radio stations. The initial concept was to expand the entertaining impact of bingo and entice more people to play the game.
Fast forward to 2020, and the sales of the company's radio bingo tickets soared up 90 percent over the previous year. Another station in Ontario County has experienced the same pandemic boost.
The usual content in such shows, aside from bingo itself, included shout-outs submitted by the audience to increase the sense of community, Facebook-submitted photos of players with their bingo cards in hands, and even dinner takeouts contests to support local restaurants.
And, when you look at it, what's there not to like?
The average bingo card costs between five and six Canadian dollars, typical prizes range between C$100 and C$1,000, jackpots start at C$50,000, and all that comes while playing a simple game that may bring a sense of familiarity and connection while pocketing the cash.
Thus…
While the Canadian bingo market has had a fair share of ups and downs in its history, it seems that air of popularity keeps inflating — sometimes even distending — all of its 90 balls like hot air balloons.
We'll see where such a trend might lead us, but, apparently, bingo in Canada remains not only resilient, but it still packs a punch of well-regulated pastime, compounded by players' prudence, which almost always provides for great fun in a socially acceptable environment.
And that is what responsible gambling is all about, and this fact is not one of the Canadian stereotypes, too.
So, hitch your wagon to the star, and good luck!
History of Bingo in Canada The historical perspective of national bingo development reflects the rise of popularity of this game in neighboring America. Although Canada has rather deep gambling roots — the first instances of gamblers on this territory go way back to 6000BC; the first games of chance came through John Cabot, Italian navigator and explorer, in 1497; the first official betting event took place in 1767 in Quebec City in the form of a horse race — bingo itself entered the...
Read more
Bingo Sites that accept players from Canada FAQs
Can I play in interactive bingo rooms based in Canada?
No. As we described above, as a Canadian resident, you can only play at offshore sites. The good news is that many iGaming destinations offer great bang for your bucks as long as you do your due diligence carefully and select reputable operators.
Will I, as a Canadian, experience any significant differences at offshore venues compared to, say, punters from the UK or USA?
No. You enjoy the same conditions and perks as any other player. There are plenty of games to choose from. You can deposit through traditional banking methods and e-wallets like PayPal or Skrill. The majority of hubs offer live customer support through multiple channels. And, you even get to play bingo on your mobile device as long as an operator supports such a platform. However, you certainly have to pay attention to checking all regulations in your province or territory and making sure that you comply with laws in force.
Can I make deposits and withdrawals via Bitcoin?
Of course, as long as the interactive bingo room of your choice accepts cryptos. You can check our database for such a hub. One of the most popular destinations for Canadian players, Bingo Spirit, does so, plus offers exclusive games and ongoing promotions.
What about jackpots? What happens if I win one? Do I get my winnings in a lump sum payment?
If that turns out to be the case, let us be the first ones to congratulate you! Still, most likely, you'll get your money in monthly installments. Of course, this is entirely up to the bingo room you choose to play at, and it's usually stated in its Terms and Conditions. So, as any prudent punter would do, read T&Cs carefully before you make your deposit, and, most likely, you'll get the precise answer to your question.
Can I play other games in conjunction with bingo on the same website?
Sure! Bingo is just one vertical in various iGaming offerings among the most prominent interactive hubs. Therefore, as long as you always use only one account and one IP address when you visit your favorite casino, you can easily switch to, say, any table game or online slots. Just make sure to avoid having multiple accounts, as such infraction represents the mandatory grounds for account termination in any virtual casino, anywhere in the world.
Do I need to download any software to play?
No. The vast majority of online bingo sites offer browser-based play at your desktop computer or mobile device. Of course, you can always opt to download your favorite game if you deem it proper, provided that the operator offers such a deployment solution. But when it comes to playing anytime, anywhere, you can enjoy your preferred version of bingo by simply using your browser.
Let's say I win some money. How long do I have to wait to get my funds?
Again, congratulations on our behalf! Now, in terms of transactions, deposits are usually available within minutes or hours, depending on the method. Then again, on rare occasions, you might face some hiccups, and then you'll probably have to wait a bit longer. When it comes to withdrawals, though, each online casino defines processing times. They stipulate timeframes in Terms and Conditions (which is yet another reason to read this document carefully before you choose your venue). But, as a general rule of thumb, you should be able to receive your winnings in anything between two and ten days, although cryptocurrencies or e-wallets may often be more efficient than traditional banking methods. Also, it pays to know how to cut corners when possible.
All right, I'm good to go. Any last words?
Only two simple sentences. The first one: Always read the casino's Terms and Conditions. Everything you have to know regarding the operator's policies and practices is in that document. As far as you're concerned, T&Cs are a constitution declaring your rights and obligatory commitments during your stay at any online venue. And, the second one: Do your due diligence. Play only at selected interactive parlors from reputable online jurisdictions, check out their reputation before you make a deposit, and triple-check for any suspicious activity, which is always a tell-tale sign of rogue 'animal' that awaits uninitiated players. Just as you don't want to meet a brown bear as you awake to a superbly pleasant morning while exiting your tent in the middle of British Columbia wilderness, you don't want to face any predatory casino hosted at the speck of land in the middle of the ocean. Other than that, have a great one and lots of fun, whether you like stereotypes or not!
Join and start earning awards
You will immediately get full access to our online bingo forum/chat plus receive our newsletter with news & exclusive bonuses every month.
Join instantly with your social account