Bingo Sites that accept players from United Kingdom
Online bingo sites accepting players from the United Kingdom ➤ Reviews + Registration Bonuses + Welcome Offers ✓ UKGC License Info ✓ Best UK Online Bingo
Throughout its history, the United Kingdom has been a cradle of the institutions, inventions, and customs that formed and coalesced human behaviors and customs. Among all those Blighty novelties, bingo stands tall as one of the most popular nationwide pastimes.
Not surprisingly, nowadays, a plethora of online bingo sites in the UK feature this game. In fact, the sheer voluminosity of offerings is so thick that players might have to invest significant time pursuing the right fit for their preferences.
In an earnest effort to ease off the challenges of such a time-consuming process, our multidisciplinary team at the Latest Bingo Bonuses created this purpose-made directory for all UK punters looking for the most suitable online bingo habitat.
To that end…
Driven by the desire to deliver you all-encompassing content, we present you with our single-point-of-reference listing of all the UK online bingo rooms.
Each interactive site listed here includes a detailed and unbiased review to help you make the final decision in line with your inclinations and bankroll.
You can also enjoy players' feedback — comments and ratings — about every bingo room, in addition to a well-devised filters' menu to narrow down your search amid diverse software solutions, fiat and cryptocurrencies, different bingo variations, mobile devices accessibility, and to top it all off — rogue casino warnings and exclusive LBB bonuses.
Have a pleasant stay, make prudent decisions, gamble responsibly, but above anything else, have great fun!
History of Bingo in the UK
If you were to sift through the press headlines in the early 1960s, you would have thought that bingo swept off the United Kingdom by storm. Terms like 'Bingo Bonanza' and 'Bingoholics' were rife as media coverage focused mainly on women, deeming the new phenomenon — coming off the heels of the Betting and Gaming Act, which catalyzed commercial bingo operations — as 'dangerous.'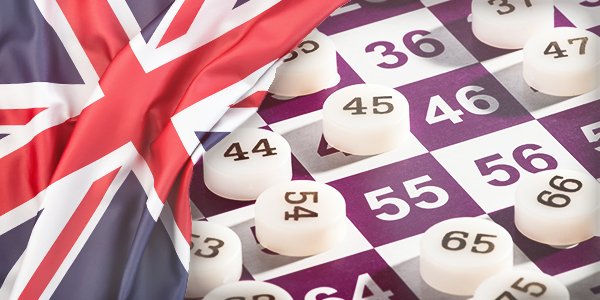 Nonetheless…
If you were to dig deeper, you would have quickly realized that the history and tradition of the random numbers games in Great Britain span way back to the 16th century.
Known as lotto, tombola, or housey-housey, they took hold during the reign of Queen Elizabeth I (1558-1603). Although initially envisioned as a rich people pastime, even the poorest citizens enjoyed playing 'shove groat' in alehouses.
The advent of Protestantism in the Interregnum years (1649-1660) brought severe restrictions, as the Puritans frowned upon games of pure chance. Still, the restoration of the Stuart monarchy, with Charles II emerging as King in 1660, marked the beginning of the gambling renaissance: Public and private games became hugely popular, and gaming operations were often run as business endeavors with huge profits.
The very first event resembling a conventional bingo game took place in 1716. As the Lord Mayor of London prohibited women from playing dice, ladies — not impressed at all with such interference — objected creatively and envisioned a game that included wheels marked with numbers.
At the time, a state lottery — instituted by Queen Anne aiming to support government revenues, similar to antebellum times in the United States — was six years old.
Even though this game provided a way of rising from rags to riches, or at least comfort in those days, the price of tickets made the whole endeavor beyond the reach of the poor social classes. Moreover, tickets were available only for a short time, and the circulation was insufficient to satisfy public appetites.
Not surprisingly, illegal games of random numbers — also known as 'Little Goes' and 'Numbers Clubs' — became highly popular in the London slums. They remained virtually unchecked throughout the 18th and early 19th centuries, causing significant social challenges due to the illegal nature of operations and ensuing losses such as beds, wedding rings, or any other possession.
Rising from a fecund soil of inveterate gamblers…
The earliest description of bingo in the United Kingdom dates back to 1838, when the archaeologist John Stephens, during his travels to Mexico, stumbled upon the game La Lotteria.
Played by hundreds of people, the pastime consisted of paper or cardboards covered with figures in columns and rows, while players used grains of corn to mark numbers called by the ringleader.
The almost identical game has already been played in Malta, Spain, and Italy. Having army garrisons and the Royal Navy ships in those countries, bingo quickly spread among ranks. By 1914, the game was a predominant military pastime, using numbers 1-90 and five figures per row in the same fashion Stephens described in his Mexico chronicles.
When the First World War broke out, bingo became a rather popular choice not only among service members in trenches but also as a way of raising mess funds in the forces. Despite a government ban in 1906, which prohibited cash betting, regulatory ambivalence about bingo paved the way for housey-housey as liberal churches began to run fundraising games in England.
The Armistice had brought high expectations for war heroes and working classes, but, in reality, it resulted in hard times and severe poverty, particularly in the manufacturing regions of Great Britain.
To no surprise, bingo took even firmer hold among citizens as private, amusing housey-housey games became rampant in interwar years.
This, in turn, resulted in the first regulation addressing the commercial bingo operations in the UK, the Betting and Lotteries Act in 1934.
As the Second World War required even more human resources to enter the ranks of Army and Navy, more Brits became exposed to bingo. Compounded with high popularity among women back home, the climate was ripe for yet another legislative intervention, which came through the Small Lotteries and Gaming Act of 1956.
Both bills, 1934 and 1956, allowed housey-housey — that is, bingo — to be played for "the ostensible support of charities," so much so that even the Catholic Church used the game as a major fundraiser in the post-WWII years, with no moral objections whatsoever.
And that brings us to the early 1960s headlines: The Betting and Gaming Act of 1960 was nothing more than a regulatory framework to legalize existing social gaming and to effectively control the street betting deemed a social problem.
This legislation came into effect on January 1st, 1961. On January 3rd, the first commercial bingo club opened in the UK, marked by long waiting lists for membership and queues of people waiting to play the game. The average attendance in the most prominent clubs was close to 150,000 players a day.
By 1963, according to official Government documents, there were more than 14.3 million individual members of bingo clubs nationwide, amounting to a staggering 26.7 percent of the nation.
As the Betting and Gaming Act imposed a robust regulatory framework, the legal foundations of probably the most popular pastime in the United Kingdom were solidified, and the durability of this game — shaped through fundraisers, fairgrounds, the armed services, women, and socializing in the exciting leisure activity — has been confirmed.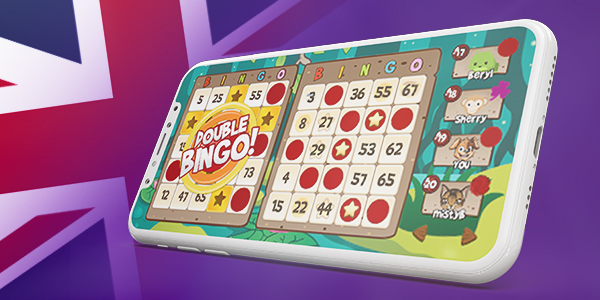 UK Bingo Today
Nowadays, millions of Brits enjoy bingo, whether at the gaming halls or the iGaming destinations, looking for excitement, fun, and a stroke of pure luck while testing their choices.
As the majority of action moved away throughout the years toward the striking features of online bingo sites, the internet also delivered more diversity as punters of all generations and backgrounds enjoy thrills at their own convenience.
Contrary to its American counterpart, the UK bingo encompasses 90 balls, three rows, and nine columns. Each row consists of five numbers and four blanks, and each column contains ten numbers. There is no 'free space' in the center of the card, called 'ticket.'
A bingo session is run by a caller who announces the prize before the start, calls out the randomly selected numbers, and validates winners and their tickets. There are several winning combinations, such as Four Corners, Line, Two Lines, or Full House.
Contemporary bingo halls increasingly use computerized systems, including RNGs to call numbers and various screens to present the outcomes.
The commercial volume of bingo operations at the UK's land-based venues is astounding, despite the waning effects of brick-and-mortar halls' power to draw crowds, which caused a significant drop in their numbers in the first decade of the 21st century.
According to H2 Gambling Capital, the 2021 volume of gross wins in this vertical is estimated to £227.8 million, representing 95.9 percent year-on-year growth compared to 2020. The projections for 2023 foresee the jump to £273 million — some seventeen million pounds short of pre-Covid levels two years ago.
Current State of UK Online Bingo
As a diversity of fun and social aspects of the game remain highly sought-after commodities in any interactive bingo variant played nowadays, the offerings encompass myriad websites nowadays.
In fact, the internet marked the new era in British bingo, as it removed the game from the precipice of land-based halls' ability to attract players onto the new heights of current popularity among the UK's punters.
The rebranding process, if you will, took several stages to complete.
First, a face-lifting phase enabled bingo to transform from a pensioners-only game to an all-in pastime. Courtesy of well-devised user interfaces, live chats, online interactions, variety of software features, the new dimension of bingo — one of premier entertainment and fun — emerged across the vastness of desktop and mobile devices.
But it took a bit more than a revolutionary tweak in delivery to empower a digital resurgence of bingo.
The magic formula also included one of the most regulated iGaming markets globally, a measured approach to advertising that targeted the younger demographic, and a network of reputable affiliates to sustainably deliver the best possible offerings to the market.
Finally…
Compounded by the growth of an educated cohort of punters — who are able to recognize advantages of reputable online jurisdictions and certificates to verify the fairness of RNGs in online bingo rooms, as well as to distinguish between the good loyalty programs and incentives — the rise of online bingo in the United Kingdom turned out to be meteoric.
Furthermore, such popularity resulted in the revival of traditional brick-and-mortar bingo, which successfully penetrated pubs and clubs across the country. The emergence of drag bingo at these places provided for new ways to attract players nationwide.
To put the impact of online bingo into a financial perspective, the overall volume of 2021 gross wins in interactive venues in the UK is projected to exceed £217 million, almost equaling its land-based counterpart, according to H2 Gambling Capital.
UK's Bingo Popularity
As the National Bingo Game Association — in charge of running The National Game [of bingo] twice a day, 364 days a year — reports, over three million people regularly play bingo at least twice a week.
More than eight percent of the UK population enjoys this pastime — ten percent of all women and five percent of all men. Christmas is the only day off bingo has in Great Britain.
The total amount of prize money distributed by The National Game to date is more than £1 billion.
Equally, the list of UK celebrities who indulge in this game nowadays is off the charts.
If it weren't for a win that her dad got while playing bingo, Catherine Zeta-Jones would have never attended theater school, which enabled her to launch her acting career. Robbie Williams played bingo at his local club with Daryl Hannah in his music video for Feel. And, in case you wonder, even the Queen plays this game, usually opting for Palace combination rather than House.
Culture and local traditions are embedded in the game as well. The number 59 is named 'Brighton Line' in homage to the original engine number used on the London-Brighton route. The number 30 is called 'Dirty Gertie,' paying respect to Cockney's rhymes and slang.
Close to ninety percent of all online bingo punters are under the age of fifty today, as the UK represents one of the fastest-growing online markets in the iGaming industry.
Thus, for all intents and purposes, the future of bingo in the United Kingdom seems bright, as it always was, which, in turn, puts yet another onus on the increasing number of players when it comes to choosing wisely, making prudent decisions, and playing well within the limits of individual budgets.
And that, consequently, explains our effort, articulated here, to empower you to make the best possible decision when selecting the proper venue to indulge in your favorite pastime.
To that end, have a great one and good luck!
History of Bingo in the UK If you were to sift through the press headlines in the early 1960s, you would have thought that bingo swept off the United Kingdom by storm. Terms like 'Bingo Bonanza' and 'Bingoholics' were rife as media coverage focused mainly on women, deeming the new phenomenon — coming off the heels of the Betting and Gaming Act, which catalyzed commercial bingo operations — as 'dangerous.' Nonetheless… If you were to dig deeper, you would have quickly...
Read more
Bingo Sites that accept players from United Kingdom FAQs
Are there any UK bingo sites accepting Bitcoin as currency
Yes. As cryptocurrencies gain traction, more and more online bingo rooms utilize them as an efficient and secure way to make deposits and withdrawals. Although the progression curve is steep, we expect the number to grow in time. As far as our list goes, Bingo Billy remains a popular choice among members of the LBB community.
Can I use PayPal to make deposits and withdrawals?
As long as online bingo rooms offer this particular e-wallet, yes, you can. Typically, these transactions will take up to 48 hours to complete, making them exceptionally efficient compared to other banking methods.
Do UK bingo sites offer live customer support?
More often than not, yes, they do. As contemporary punters seek practical answers and knowledgeable support, communication channels such as live chat, phone, email, or even social media provide the necessary assistance. Still, working hours vary from place to place.
What's the best mobile bingo experience: Downloading an app or playing through the browser?
It's really up to you and your proclivities: The best ones are always those that serve you properly; there's no one-size-fits-all rule to this thing. Of course, if you opt for an app, you'll have no web page distractions, and if you choose your browser, you'll be able to use less memory on your phone. One way or the other, please make sure to use the services of reputable operators only.
Can I play other games in conjunction with bingo?
But of course! As bingo gains in popularity, a number of online casinos incorporate it in their offerings. Thus, you can always switch to online slots or table games using the same account. However, please use only one account per casino — including one IP address per player — as multiple accounts represent grounds for termination according to casinos' Terms and Conditions.
How long do financial transactions last?
While deposits usually take no more than a couple of minutes or hours to unfold, each iGaming venue defines processing times for withdrawals. You can learn more about this by reading casinos' Terms and Conditions. In addition, cryptos and e-wallets are more efficient than conventional banking options. All in all, everything between two and ten days should be enough to conclude any financial transaction; anything above ten days is usually a bad sign.
Anything else I should be aware of when selecting the proper online bingo room or a casino?
Two things: Terms and Conditions, and due diligence. When it comes to the former, please make sure to read carefully T&Cs: Everything you need to know about casino policies is there, including your obligations and rights as a player. Regarding the former, forewarned is forearmed: Please take a proper time to select parlors from reputable online jurisdictions with a good reputation to avoid ending as prey to predatory and opportunistic venues that always lurk beneath the surface. As long as you take a careful approach in utilizing these two simple rules, you may expect to have fun, which is what gambling should always be.
Join and start earning awards
You will immediately get full access to our online bingo forum/chat plus receive our newsletter with news & exclusive bonuses every month.
Join instantly with your social account