SOFORT Banking Bingo Sites
SOFORT Review ➤ Use this banking method for secure online bingo deposits & withdrawals. List of bingo sites accepting SOFORT in the European market.
SOFORT Online Bingo Sites
Why choose SOFORT for online bingo deposits and withdrawals? The reasons are simple: the transfer solution provides a secure pathway between the operator and your bank account. You will be amazed by both its ease of use and the perks offered to its European customers!
About SOFORT
Launched back in 2005 in Germany, SOFORT is an online banking processing solution that facilitates transactions over the internet. It is the intermediary service that makes the online transfer from your bank to your desired online bingo site as effortless and easy as it gets.
When the German-based company first launched, it was called SOFORT Überweisung, but then, it rebranded to Payment Network. Since it proved quite useful and effective in facilitating online transactions and was received well nationwide, it rebranded again to SOFORT AG in 2012. Eventually, the name was recognized across Europe leading to partnerships with many banks and financial institutions.
In 2014, out of fear of becoming a huge competitor, Klarna Group, a leading Swedish brand in online payment processing in Europe, acquired SOFORT AG. When the two joined forces, they presented a more powerful solution to a larger user base.
Another thing you should know is that the solution expanded its reach even further than Germany, and today, it is accepted in several other European countries. Considering it has proven to process transactions safely, it has gained the trust of many European banks and merchants. Protecting all transactions with a 256-bit SSL encryption and holding the German TÜV seal for Certified Data Protection, it is a solution you can trust in, as well.
Its popularity grew on the financial scene as well as other industries including online gambling. Today, many sites are adding the service to their platform, therefore, you will already find it available across hundreds of new bingo sites. Most, if not all, bingo sites that accept European players are offering it, since it is one of the most popular solutions used across Europe. 
Getting Started with SOFORT
The beauty of using SOFORT is that you don't need to create an account with it. All you need is a bank account, since this is not an eWallet you need to register to or connect to different payment methods to fund it. In fact, since there will be no account registration, you cannot store funds anywhere, and that's why the whole process would go through your online banking profile.
As an intermediary, this service provides a safe pathway that will connect your bank and your chosen online bingo site, and make the transaction possible. But, why use it if that's all it does? Well, because that's not all it does.
In fact, this service makes the transactions near-instant and allows for the fastest deposits across online bingo sites. Since you won't need to log in to an account other than your online banking account profile, you'll save time and avoid filling out too many blank pages and going through verification procedures a few times.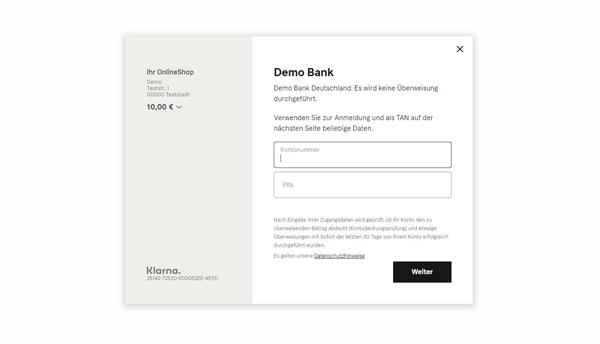 You actually get started with it in just a few clicks or taps on your device. You just need to log into your online banking account system, request a payment, and the service will process it faster than any other of its type. When you learn how to make a deposit with it, you'll see how effortless this process will be in practice. Therefore, let's explore all the steps you need to make in order to fund your online bingo account with it.
How to Make a Deposit with SOFORT at Online Bingo Sites?
Now that you know that you don't need to create an account to use SOFORT, you are ready to make your first deposit with it. But first, you need to find a safe and trustworthy online bingo site that accepts it to join in order to get a seamless online bingo experience. Therefore, you'd need to go through several sites and choose the one that offers licenses by the most reliable jurisdictions, certifications, bingo game selections and bonuses. As soon as you find your winner, join it and you proceed.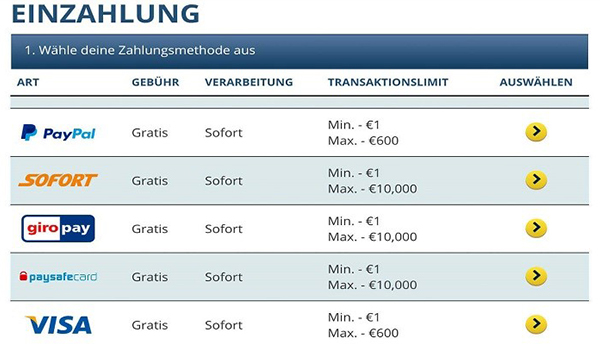 To join the bingo site, you would need to provide your name and other personal details, create your password and register your deposit method. If that's not asked of you at this point, then create your account and log in. Then, do the following:
Head over to the bingo site's Cashier/Banking page and look for SOFORT's logo.
As mentioned, you may find it under Klarna.
When the new window opens, from the list of partnered banks, choose the one you have an account with.
You'll be redirected to your online banking system, where you need to log in using your credentials.
After you receive the TAN code (a PIN code you need to complete the transfer), go back to the bingo site and enter the code along with the money you wish to deposit. 
Since the money transfer has been verified with the TAN code, the funds will arrive on your online bingo account in an instant.
As mentioned, deposits with SOFORT are instant, and that's one of the many reasons why online bingo players from Europe choose it over any other.
How to Withdraw Winnings with SOFORT?
You should know that SOFORT may not always be accepted for withdrawals, even at sites that accept it for deposits. Not all bingo sites are comfortable going through all that trouble and transferring money to players' bank accounts. And since the service is not an eWallet but a third party that facilitates a bank transfer, the bingo site must send the money directly to your bank account.
Therefore, before you join a bingo site, make sure to check whether it processes withdrawals with this service. If not, be prepared to look for an alternative withdrawal method.
Currencies
As mentioned, SOFORT is today available not only in Germany but across other European countries, as well.
Therefore, it processes transactions in various currencies, such as Polish zloty, euro, Great Britain pound, Swiss franc, and Czech koruna, among others.
Applicable Fees
While deposits with SOFORT are free of fees on its part, the bingo site may charge a fee on its own. You should also bear in mind that the banks and financial institutions may charge a fee, too, for the transfer.
So, the wisest thing to do would be consulting with both your online bingo site and your bank in regards to whether fees apply. If you're using a currency different than the one registered on your bank account, you would need to pay currency conversion fees, that's for sure.
Allowed Countries
As a German payment processing solution, it goes without saying that it is accepted by those users as well as those located in countries like Austria, Poland, the Netherlands, Italy, Belgium, Switzerland and Spain. Therefore, if a player from any of these countries, you can rest assured that you'll be able to use it as your online bingo site payment method.
Helpful links:
SOFORT Banking Bingo Sites FAQs
Who can I contact if I have a problem or a question about the service?
The service offers a Customer Support service on its own, available via phone and email, during weekends, weekdays and holidays. But you can always contact the bingo site's Customer Support for any general questions or your bank for any transaction-related problems.
Can I transact with digital currencies using it?
No. As you would assume, considering it is an intermediary service connecting you and your bank, and banks do not process transactions with digital currencies, you cannot use crypto with it.
Which alternative payment methods to use for withdrawals if the service is not accepted?
There are plenty of leading European eWallets you could use to cash out your winnings from an online bingo site, among which we can mention PayPal, Skrill and Neteller as the most popularly used ones.
Can I make payments with the service via my mobile device?
Sure! As long as you join an online bingo site optimized for mobile play, you can join it and request a payment through the service with no interruptions and no problems at all.
Do I need to download any software to start using it?
No. Regardless of whether you want to use the service through a mobile or a desktop device, you won't need to download any software, as all you'll need to do is login to your online banking account profile using your credentials, via any browser, and start transacting right away.
Join and start earning awards
You will immediately get full access to our online bingo forum/chat plus receive our newsletter with news & exclusive bonuses every month.
Join instantly with your social account