New Zealand Dollars Bingo Sites
Play Bingo with NZD ➤ Play online bingo in your local currency. List of bingo sites accepting players from New Zealand ✓ Deposits + Withdrawals in NZ$
The New Zealand dollar is used in New Zealand and also in the Cook Islands, Niue, the Ross Dependency, Tokelau and the Pitcairn Islands.
The history of New Zealand dollar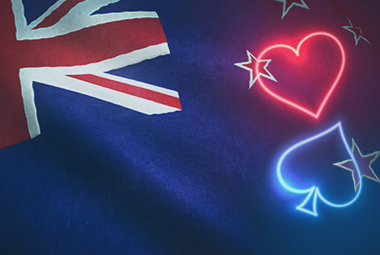 The New Zealand dollar was introduced in 1967. Prior to this, residents of the country used the New Zealand pound. They used the system in which a pound was divided into 20 shillings and one shilling was divided into 12 pence. In time, this system started to be perceived as complicated and difficult to use. Due to this, it was suggested that switching to a decimal system takes place. It took some time for this to materialize and finally in 1963, the government decided to do this. The Decimal Currency Act was passed in 1964. The date of the transition was set to be July 10th 1967. Numerous words were suggested to be the name of the new currency. At first, people were reluctant to choose the word 'dollar' because they believed that it is strongly associated with the USA. Despite this, it was selected as the currency name and a cartoon character called "Mr. Dollar" became the symbol of transition.
When the dollar was introduced, coins came in denominations of 1c, 2c, 5c, 10c, 20c, and 50c and the banknotes 5, 10, 20, 50 and 100 New Zealand dollars. Both the original series of notes and the ones used today portray Queen Elizabeth II, the differences are the items she is wearing. A series released in 1992 contains a famous New Zealander, a native New Zealand bird and New Zealand scenery.
Nowadays, the NZD is one of the most traded currencies in the foreign exchange market.
Safe casino deposit/withdrawal methods that accept NZD
Luckily for NZD users, there is a solid number of payment methods that accept this currency. They can be used for both deposit and withdrawals. Various options such as e-wallets, crypto currencies and cards are available to gamers. These are some of the most popular and convenient payment methods:
eZeeWallet: It is an e-wallet registered under the laws of England and Wales. It can be used via mobile phones, tablets and desktop computers. Available in a large number of countries worldwide, the e-wallet is safe and secure. Players need to register their account by filling in the required information. They can choose between a business and a personal account, in this case you need a personal account.
Neteller: It is an e-wallet that has become extremely popular. You need to open your personal account and fill it up with funds that can later on be used to pay for various things online. It is safe because after this process, there is no need to include your banking information when paying online, they are safe and secure on your e-wallet. A huge number of casinos support Neteller.
Bitcoin: Is the most famous crypto currency. It is vastly popular and used in the gaming world. There are exchange offices that offer purchasing Bitcoins via card. Practically, it can be done in any currency, you simply need to find the one that accepts NZD.
Skrill: It is an internet payment system that provides electronic funds. It is authorized by UK and EU laws. Skrill is suitable for businesses as well as individuals. Perhaps it has surpassed PayPal, its competitor, since it accepts clients from all over the world. Clients that have a valid email address can safely send and receive funds online. It supports the New Zealand dollar.
MasterCard: It is a company established in 1966. It processes payments between the banks and the sellers and the banks and the byers. MasterCard can be found and used in two ways, as a credit and debit card. Once you are given a card, you can use it to pay for things in any place that accepts this card. MasterCard is used all over the world however, there are many casinos that do not accept it and using it has fees attached.
Casinos usually offer multiple payment options. It is up to the player to check which options are available and suitable for him or her prior to registering an account.
Gambling restrictions for New Zealand casinos
Gambling is allowed in New Zealand as long as it complies with the necessary licensing requirements of the Gambling Act 2003 or the Racing Act of 2003. This includes online gaming as well. Residents of New Zealand may engage in gaming activities but advertising them is prohibited. An exception to this would be to mention that a casino exists on some location as a tourist attraction or advertisement. It is allowed if it does not primarily promote gambling.
When it comes to player protection, they are not protected from potential problems which gamers may encounter with casinos based abroad. Players who participate in gaming on websites outside of the country comply with the laws and regulations set by the licensing jurisdiction of the site they are playing on. The best thing gamers can do is to always check whether the casino is licensed and verified and to choose their online fun provider by these criteria.
Deposit and withdrawal limits for NZD
Deposit and withdrawal limits are set by the casino. Before making an account, punters can check on the casino's banking page what are deposit and withdrawal limits for each payment method the casino offers. By doing this, they can decide if that particular casino has the option they want and limits that are acceptable. The limits are different for different banking options.
Do live dealer casinos accept NZD?
Yes, there are casinos that accept people who live in New Zealand as well as their currency. To be on the safe side, gamers can do their own research and find casinos that are suitable on websites related to the industry. By applying the wanted filters, you may find the exact casino you want.
Join and start earning awards
You will immediately get full access to our online bingo forum/chat plus receive our newsletter with news & exclusive bonuses every month.
Join instantly with your social account