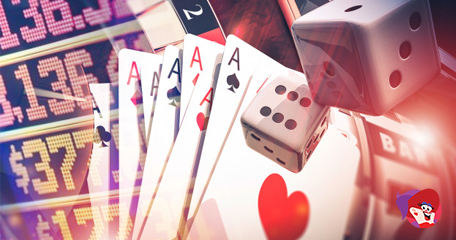 If you think all slots are the same – think again! You have the standard slot machines that pay out a set amount and then you have the progressive jackpot slots where the money keeps on growing and growing with no limit to how much can be won! Winning life-changing cash is a dream we all have, but only a handful get the chance to experience what life is really like with mega cash in the bank.
The question on everyone's lips is; "How can I win a progressive jackpot?" and there's no one answer fits all, what with there being an obscene number of slots with different themes, bonuses and enthralling gameplay. There is good news. Hurrah! We do hold information on how to win a handful of progressive jackpots, and the even better is the fact you don't have to wager huge cash to win it! Honestly, minimum stakes are all that stands between you and a huge cash prize, but don't just take my word for it; Jon Heywood from Cardiff thought he'd try his luck with the safari themed Mega Moolah slot from Microgaming back in October 2015, but he never thought he would become a multi-millionaire from just a 25p stake!
Jon found himself in the Guinness World Record books for the largest pay out in an online slot machine game – a staggering €17,879,645 (£13,209,300)! WOW!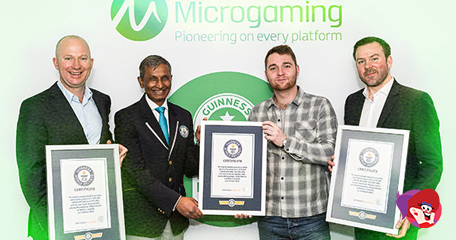 The Big Guns
A few company's come to mind when thinking of progressive jackpots; Microgaming and NetEnt but there's a new player in this field; Red Tiger Gaming who have single-handedly revolutionised the term 'progressive jackpot' and you want to know why? Because they have a series of 'must fall jackpots' packed into their slot machines and unlike the big-named slots, these titles are guaranteed to pay a jackpot every single day! Reel King Mega delivers four jackpots; a base game set prize of 500x your stake, but the progressive jackpots come as a mini jackpot, a guaranteed to pay every day jackpot and the mega jackpot. So, how do you win? You need to get those reels in motion and hope that the jackpot symbols will fall into place on the reels – it's as simple as that.
Mega Fortune by NetEnt allows you to experience the high life from as little as 25p a spin with a setting that could only be akin to the rich and famous. Speed bats, luxury yachts, the very finest champagne and jewellery adorn the reels but all eyes will be on the three pots placed to the top of the 5x3 reel engine. Three or more bonus wheel symbols falling from left to right in succession will award the bonus game; this is where the life changing cash is hidden.
A new screen will appear with a giant bonus wheel which houses four sections. The outer wheel has arrows and coin values of 100, 200 and 300. Land on a value to win that amount or land on an arrow to head into the second section of the wheel. If you've progressed to round two, the values on the wheel increase from a minimum of 300 to 700 and there are arrows and the rapid jackpot (smallest amount).
To win that progressive jackpot you need to land on that section of the wheel. An arrow will take you into the third section and here coin values range from 2,500 to 7,500 and then there's a single arrow and the major jackpot. Yes, you've guessed it; to win that second most valuable pot, you need to land on the major segment. Landing on the crystal arrow will guarantee you the mega jackpot which is always multiple-millions of pounds.
Over to Microgaming now and you have Mega Moolah and Mega Moolah Isis; the former is the safari slot and the latter is an ancient Egyptian themed slot but despite their differences, they share the progressive jackpot. To win, you need to be lucky enough to trigger the random progressive jackpot bonus. A pop-up will appear on the screen and just like the Mega Fortune slot, the wheel features segments, although there are no inner wheels, just twenty different compartments of different colours!
Ten sections are red; landing on any of these will award the smallest jackpot – the mini. Six sections are coloured orange; these award the minor pot. Three sections are yellow and these award the major pot. There is just one white section – the mega jackpot section! One thing about this feature is that you're guaranteed to win one of the four listed jackpots if you're lucky enough to trigger the feature.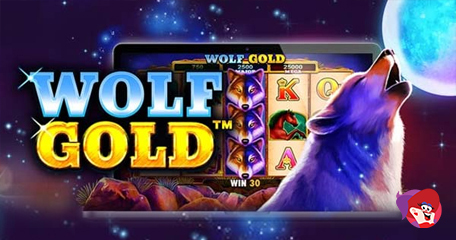 Other Progressive Slots
Pragmatic Play are known for creating slots with big winning opportunities and this means more than just a base game jackpots. However, the cash pots that are up for grabs are a set value and will never have the ability to increase in value. The bet you stake will determine the amount the jackpots are worth; for example: Wolf Gold welcomes bets from 25p and when playing minimum stakes, you have the possibility of winning a £7.50 mini pot, a £25 major pot or a £250 mega pot. Increase your bet to £125 a spin and those post increase in value too; £3,750 for the mini, £12,500 for the major and £125,000 for the mega.
Winning the jackpots is easier said than done, naturally, but the bonus game will come into play more often than you think. When you have at least six moon symbols bearing different monetary values on your reels, you will trigger the feature. Your job is to fill all sections on the 5x3 grid with moon money symbols to win, but you only have three spins to achieve this.
Every time a moon symbol appears, the spin count resets to 3 – this gives you more chances to land more symbols. If the moon symbols bear either a mini major or mega message, you've won that jackpot along with every other cash prize shown! Chilli Heat from Pragmatic Play works in the same way, only the theme is more spicy!
Back to articles
Your feedback
Please enter your comment.
Your comment is added.