PaybyMobile Bingo Sites
PaybyMobile Review ➤ Deposit and play online bingo with PaybyMobile. Transactions added to your mobile bill ✓ Secure Account Verification ✓ SMS Confirmation
Players are privy to tons of online payment solutions when visiting online bingo sites these days, and PayByMobile is among the top choices! If privacy is a big concern of yours, this solution is your perfect match. Unlike most other payment solutions, this one doesn't require players to share any card details with the bingo site of their choice! Players can make a safe and secure payment using their phone number, keeping their private data to themselves throughout the entire process. In this text, we'll try to answer why use PayByMobile to deposit in online bingo sites?
About PayByMobile
It shouldn't be too hard to spot PayByMobile when browsing select online bingo sites. The payment option lands right next to bank cards, eWallets, and bank transfers on Jumpman Gaming operators. Of course, there's a good reason behind it being displayed front-and-center. Like many of these modern solutions, it offers perks that players covet. Among them, privacy and convenience stand out as some of the biggest pros of this payment option.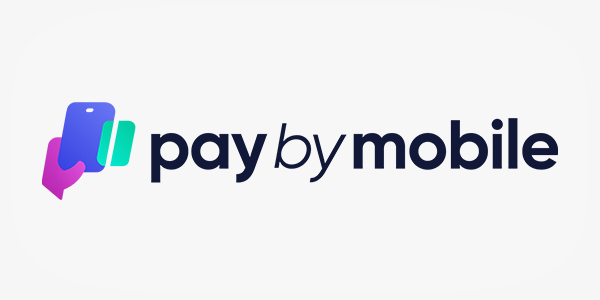 If you're wondering how it operates, the name should point you in the right direction. As the name states, it gives users a chance to deposit at their favorite bingo sites through their mobile devices. No, that doesn't just mean that you can make a convenient transfer using your mobile device, it means that you can pay directly through your number! Your account is connected to your service provider, so any charge you make will find itself on your mobile phone bill.
It's worth noting that the name can be confusing to some people. Since services like it in the past meant using rotary and home phones to make different payments, the name might trip some people up. This solution works exclusively with smartphones. Since most people have access to these devices now, the service doesn't work with outdated tech.
While using it to make phone payments is what it's best known for, it doesn't mean that's all it offers. You might be surprised to learn that it can also function as a classic eWallet. If you're a fan of how easy it is to use, you can attach a bank card to it and make payments funded by this alternative.
Throughout the years, we've seen tons of similar solutions to this one make an appearance on the market. Many of them work well with bingo sites, offering benefits that traditional payment options don't have room for. Zimpler and Boku are a few excellent payment options that use a mobile number as a core part of their service. While this solution is by no means a unique option, it does have a few perks that might sway bingo fans towards using it.
Getting Started with PayByMobile
Using this method is much simpler than it might seem. To get started, you'll need a smartphone and a valid mobile number. If your carrier allows Direct Carrier Billing, then you're pretty much all set! Just enter your phone number on its official website, and you can start using its services.
Once you've essentially set up an account with it, you can explore the different services offered on the website and subscribe to them as needed. It offers tons of entertaining media you can check out, including more than a few Jumpman Gaming bingo sites! You can create an account with one of these bingo sites, find the service's logo, and deposit as needed.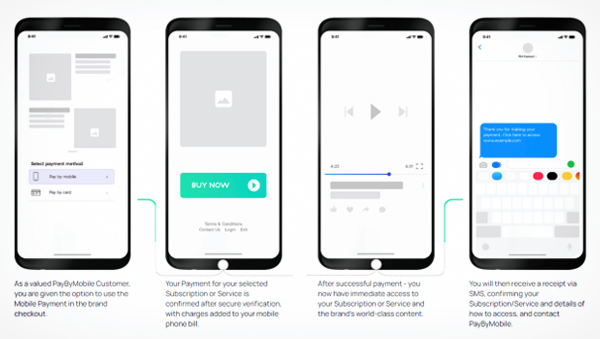 It's worth noting that it is somewhat selective when it comes to who it collaborates with. On the entertainment side of things, the service can only be found on Jumpman Gaming-operated sites. While there are many of them to choose from, they might not be something you prefer. On the other end, it is also pretty selective when working with mobile carriers. Currently, the list includes O2, Orange, Vodafone, Movistar, MTN, Telefonica, and a few others. Before setting your heart on it, therefore, make sure your carrier is on the approved list.
How to Deposit and Withdraw using PayByMobile at Online Bingo Sites
The beauty of using this solution as your primary deposit method is the convenience that comes with it. First off, you don't need to bother with a lengthy account creation process to access the service. All you need to do is enter your mobile number on the website, and you're pretty much all done! The speed you get from using it doesn't just stop there. Deposits are processed instantly, and what's more, they're a great way to keep your private info to yourself. Because of its nature, the bingo site won't have access to your banking info.
To deposit at an online bingo site using it, you'll need to meet a few requirements. Mainly, your carrier needs to be on the approved list of carriers. Once that's out of the way, you can browse the Jumpman Gaming bingo sites it is available at and see which works best with your play style. With your mind made up, here are the few simple steps you should follow to start the deposit:
Enter the Cashier section and find the PayByMobile option. 
Click on it and follow the instructions.
Specify your phone number and enter the amount you want to deposit. If you're uncertain about the process, contact the bingo site's Customer Support. 
Confirm your transaction and verify the transaction by entering the code sent to you via SMS.
The money should arrive on your online bingo account in an instant.
As you can see, depositing with ir doesn't take too much effort. Unfortunately, there is some bad news that comes with using this service. It can't be used for withdrawing. Because of the way the solution is set up, withdrawals with it are impossible. While there is a chance to fix this by involving its additional eWallet service, the payment solution doesn't offer that option right now.
Because of this, it's good to go in prepared with a different banking method. The options you have here are pretty much limitless, but they can vary depending on the bingo site. Before you start playing, explore your options and see which ones work best in your favor.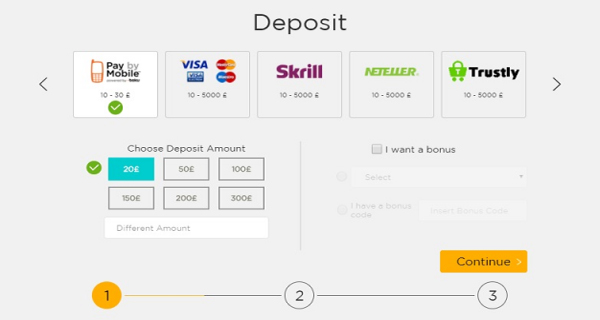 Allowed Countries
The list of countries allowed to use it is directly related to the carriers the service collaborates with. If your mobile carrier has the green light, your country should too! For most people, this is excellent news! If you can't find yours on the list, it can be a good idea to explore other phone carriers. Naturally, make sure the perks you get with your new choice outweigh the cons!
While some might feel limited by this, it's worth noting that it supports a few massive carrier services that span several countries. These include O2, Vodafone, Orange, and others! Among other countries, these carriers operate in France, Spain, Belgium, Morocco, and Egypt.
Accepted Currencies
Since PayByMobile works through a mobile network, you'll be charged in your country's currency. The payment will be due on your phone bill, so keep that in mind for later. If you want to change your deposit into a different currency, you'll likely be charged a conversion fee by the bingo site you're playing at.
Applicable Fees
Fees with PayByMobile can be a bit tricky. While the service itself doesn't charge anything in particular, you might be subject to fees by other parties in the transaction. Mainly, we're talking about your carrier service! Some carriers do charge fees for transactions of this type while others don't. Whatever the case may be, it's good to keep in mind that these fees are generally on the smaller side.
Another thing you should watch for is fees from the bingo site! Although it's rare, some operators might charge users a small fee for their choice of payment. These fees should be mentioned in the terms of service, so make sure to brush up on them before depositing.
Helpful links
PaybyMobile Bingo Sites FAQs
Which bingo sites accept PayByMobile as a payment method?
The solution is somewhat limited in this regard. The payment option is available exclusively in Jumpman Gaming bingo sites at the moment. These include Mirror Bingo, Balmy Bingo, and Zeus Bingo, among others.
What's a good withdrawal alternative for PayByMobile?
The most convenient withdrawal alternatives you can go for are eWallets like PayPal, Neteller, and Skrill. These options have low or no fees, they're quick, and they're easy to use. If these aren't available in your country of residence, you can always try bank transfers.
Who should I contact if I run into issues when depositing?
If you're having trouble depositing, it's best to reach out to the bingo site's Customer Support team. If the problem doesn't seem to be on their end, you can reach out to PayByMobile Customer Support through some of the channels available on its official website.
Do I need to share my personal information when depositing with it?
Not at all! One of the pros players get when using it is privacy. The transactions are made with your phone number, so your banking info is completely irrelevant.
Where is PayByMobile available?
Its availability depends on the carrier services it's partnered with. If your carrier is on the list, you should have no trouble using the service in your country.
Join and start earning awards
You will immediately get full access to our online bingo forum/chat plus receive our newsletter with news & exclusive bonuses every month.
Join instantly with your social account