Direct Bank Transfer Bingo Sites
Direct Bank Transfer (BACS) available in the UK to make bank-to-bank payments including online bingo deposits. 3-day processing time. Review of the pros & cons.
Direct Bank Transfer Online Bingo Sites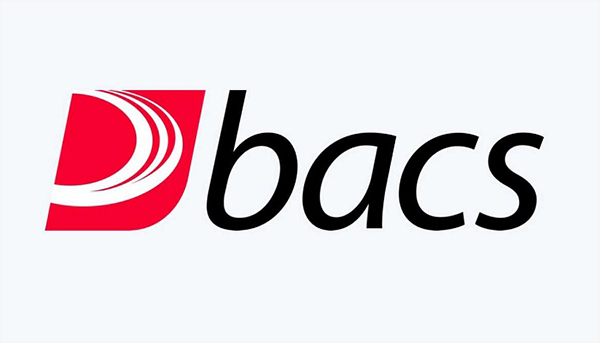 Depositing via bank account is one of the oldest ways to fund your account. The direct bank transfer process is greatly facilitated in the UK. Also known as BACS (Bankers Automated Clearing Services), the system makes it possible to send money from one bank account to another. While secure and reliable, processing takes up to three days, therefore, lowering the appeal as compared to instant money transfer services.
About Direct Bank Transfer
Since the dawn of online gambling, many new payment methods have appeared on the lists of accepted payment solutions across online bingo sites.
This solution appeared in the UK, and since the online gambling market in the UK is one of the most powerful ones, the solution soon spread to bingo.
How is Direct Bank Transfer Different than a Wire Transfer?
BACS direct bank transfer facilitates the transfer of money from one bank account to another. Wire transfers are processed different on a separate processing network. Not only can you transfer money the traditional way, but when you choose to use this solution across online bingo sites, you are given the chance to choose from a selection of online service providers, eChecks, Faster Payments, Direct Debit and even instant banking. These options are subject to different fees and processing times.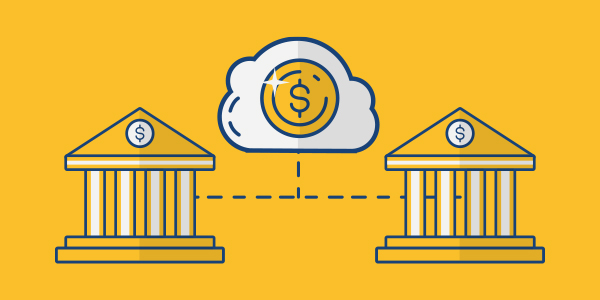 Direct bank transfer is known for its three-day rule. From the moment you request a payment, you should expect it to arrive at the desired destination within three business days. You need to fill out a payment file and submit it to the BACS system. From there, the file is processed by the bank and credited to the recipient's bank account.
This payment solution only available in the UK, therefore, under the eye of the UK Gambling Commission. You can rest assured that it is a safe solution since it is overseen by one of the strictest regulators in the online gambling industry.
Getting Started
First things first, an account with a participating UK-based bank is required.
Make sure you get all the credentials, bank account info and security passwords, numbers, codes, including your BACS Service User Number (SUN) if needed, from your bank, to deposit.
Now, after you've set things up, the process of making transactions through the BACS system can be done in one of two ways: either directly through your bank, or using a BACS Approved Bureau third-party software.
Direct bank transfer is the cheapest way to make payments, especially if you're a high-roller, wishing to make deposits worth hundreds of pounds. In fact, the BACS is the most popular system in the UK for processing employee's salaries and giving businesses a chance to make payments and purchases in large amounts. Therefore, you can rest assured that funding your bingo account will be seamless.
How to Deposit at Online Bingo Sites with Direct Bank Transfer?
Considering you don't need special registration to get started with direct bank transfer, the process of depositing is quite easy. Finding a legit UK online bingo site should be the first thing order of business. Luckily for you, there are many UK licensed sites, which offer BACS direct bank transfer as a payment option.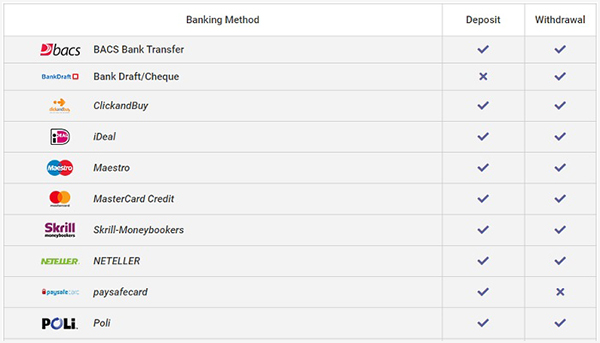 Upon registration with the operator of your choice, you may be asked to choose your deposit method right away. If that's not the case, do the following:
Head over to the Cashier section.
Click or tap on the Direct Bank Transfer/BACS logo and wait for the new window to open.
Enter the amount you'd like to deposit and your bank account/BACS details
The money will be available in your account within three days.
You should know, however, that sometimes, the deposits are processed earlier than three working days, sometimes within 24 hours, depending on the banks involved.
Using Direct Bank Transfer for Withdrawals
Most of the UK online bingo sites that accept direct bank transfers for deposits also allow withdrawals with the same method.
Head to the Cashier.
Provide required regarding your bank account.
Enter the cashout amount.
Wait for the bingo site to approve your withdrawal.
Once approved and processed, the payment will hit your bank account within three business days.
This may not be the fastest withdrawal method, many UK players choose to use it due to the fact that it complies with all regulation, safety and security measures.
Allowed Countries
BACS payments are only available in the UK. Players from other countries should browse this list of banking methods for suitable options.
Applicable Currencies
Considering BACS is a domestic file-based payment processing method available in the UK only, the only currency you can use is the Great Britain pound.
You cannot use foreign banks and alternative currencies if you're transacting through the BACS system.
Fees
Given the fact that BACS is a system that connects two banks to complete a transaction and usually no third parties are involved, you should not be charged with any fees at all for using it.
However, if you choose to go through third parties to make a direct bank transfer, fees would apply. Also, your online bingo site may charge fees for using this solution for deposits and withdrawals. Therefore, before you choose it, make sure you find out more about this by contacting your online bingo site's Customer Support service or by exploring its FAQs or Payment Methods page.
Helpful links:
Showing results for Virginia, United States
Direct Bank Transfer Bingo Sites FAQs
How long has BACS been available in the UK?
This solution has been at the heart of the UK payments industry for over 50 years. It was first introduced by the Inter Bank Computer Bureau but renamed BACS in 1971.
How many UK banks are included in the direct bank transfer system?
Close to 30 banks are active BACS participants which are authorized to process direct bank transfer payments, including the Bank of England, the Bank of Scotland, HSBC UK Bank, TSB and Virgin Money, to name a few.
What should I do if the Direct Bank Transfer never makes it to my bingo account?
If you have waited the 3 business days, contact BACS' Customer Support directly to get a definitive answer. You may have also received an email regarding the status.
How can I contact BACS' Customer Support service?

There are many ways for you to contact BACS' Customer Support service. You can do that via the social media outlets Linkedin, Twitter or Slideshare, via phone or the on-site contact form.
Join and start earning awards
You will immediately get full access to our online bingo forum/chat plus receive our newsletter with news & exclusive bonuses every month.
Join instantly with your social account