July 25th - July 28th
Casino Specials
Experience the thrill of winning up to $4,300 in cash and BBs at the Slots Tourneys!
Weekdays Tourneys:
Week 4: July 25 to July 28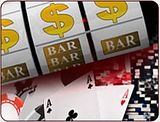 Rollercoaster Madness!
The rollercoaster sure is one of the most exciting rides in an amusement park, with its incredible speed and irregular tracks providing a dose of adrenaline that makes you want to come back for more every time. Well, fortunately, the Vic's Bingo rollercoaster does not feature a height restriction, so feel free to join for an amazing ride full of rewards! Join the Quarter bingo room and get ready to climb your way to the top, because it's time for some ladder games, worth up to $375 per game!
Monday, July 25th: from 4:00 PM to 5:00 PM EST;
Tuesday, July 26th: from 5:00 PM to 6:00 PM EST;
Wednesday, July 27th: from 6:00 PM to 7:00 PM EST.
Be sure to be there at the specified dates and hours, because we they feature some special games starting at $5 and each call will add another $5 to the pot! Take this chance now! Win and enjoy!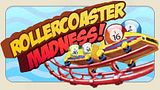 No USA
Yep, you heard right, if you don't win at bingo, Gala Bingo will refund you in CASH! If all your bingo tickets lose in any of the qualifying Monday games you will be refunded the following day in CASH – not bingo funds.
Check the site for game schedules.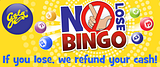 No USA
£1MILLION COVERALLS
Play in the £1M Coverall games three times a week - Wednesday's and Friday's at 10PM and Saturday's at 9.30PM.
Check the site for game schedule.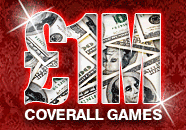 No USA
Show Time
Calling all movie buffs! From 25th July to 31st July the Irish themed Clover Rollover slot homes a fantastic £40 Odeon gift voucher! Lucky 10 highest winners in this slot game can unwind at the best multiplex hall. This movie voucher is available for players who stake minimum £5. Plus, you will be thrilled to know that this game bears one of the highest progressive jackpot! Currently the pot glows bright with £774,228! You just have to line up five lucky Shamock symbol to flick the giant jackpot.