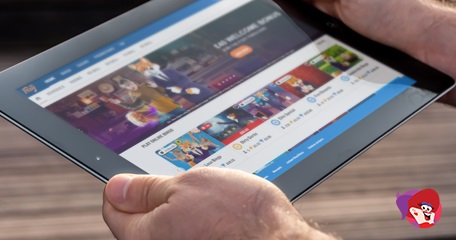 Best Mobile Bingo Apps for Free Games
There are thousands upon thousands of free games that you can play online, and with the rise in popularity of mobile devices, it has led the way to the creation of hundreds of free game apps too. All the popular real money games such as bingo, lotto, slots, and arcade games can now be played for free on mobile and tablet devices. In this article, we are going to take a look at the ten best free bingo apps. If you're not familiar with the rules and different bingo games available, be sure to read our in-depth bingo games guide. Before we look at the different mobile apps, though, we want to tell you how you can play real money games without risking your hard-earned cash.
Play Free Bingo for Real Money with Bingo Bonuses
Online gambling is a massive industry and you no longer have to visit your local bingo hall or casino to get in on the action. Now all you have to do is fire up your PC or launch your mobile browser and you can be winning real money in no time. Of course, many people aren't sure how online bingo compares, but there is a solution. Whether you play at a dedicated bingo site or a top online casino there are bonuses that you can claim that will let you play free and win cash prizes. This risk-free option is just the thing if you want to try bingo and casino games. Top casino offers like no deposit free cash, spins, or free play are the way to do this. The no deposit bonus is the most sought after by new players and it gives you the opportunity to try slots, bingo, keno, arcade games, and more without parting with your own money. You can even use these offers on your mobile device too.
10 Great Free Bingo Apps
You can play the latest HTML5 mobile-optimized bingo games for free on Android and iOS devices and below we list our ten favorite apps. These are available in the Apple App Store and the Google Play Store and let you take your favorite games with you wherever you go. No more boring commutes, no more boring long waits, just tap the app and play 90 ball, 75, ball, and other exciting bingo games.
Bingo Blitz:This bingo app is available for both iPhone and Android devices and is much more than your standard bingo game. This is an adventure app where you have to collect ingredients from around the world in order to play inside one of the bingo rooms. With your ingredients you get to make succulent dishes and win some pretty cool gifts. Complete the entire menu and you get a Blitzy badge. To get started, just choose your city. Features also include daily bonuses and spins on the bingo bonus wheel. There are seasonal room too and lots of customizable features.
Bingo Pop: This is another free app available for iOS and Android users. An offline mode is available for those who don't wish to join the community of bingo fans around the world. It features classic bingo games with 15 rooms to play in. There are over 900 levels and lots of bonus content included. You can even change your dauber to one of the 30 different pets and if community is something you enjoy; you can chat and interact with other players too.
Monopoly Bingo: This free bingo app has some great rewards for all players. The bingo-themed game lets users collect chest which they exchange for coins, bingo tickets, and more. Players can even build houses once they build up their experience level in the different rooms. There are additional purchases you can make in-app, but these are not necessary in order to enjoy the game itself. Monopoly Bingo is available for Android and iPhone.
Bingo Party: This is an Android only-game that is played in real time with multiple players from around the world. There are more than 30 different rooms and every player gets 500 tickets to start off with. Join in the bingo tour with daily tournaments and plenty of great rewards. You get 150 tickets each day so there are always bingo games to play whenever you open the app.
BingoTM: This is another strictly Android app that comes with different bingo rooms and a unique theme. This multiplayer game features boosts, free daubs, the chance to win extra coins, and more. You unlock different levels the more you play, and you can win extra tickets and collect treasure chest to keep the action going.
Bingo!!: Designed for iPhone only, this app is all about bingo patterns. The game is played on a 5x5 card with 24 random numbers. Complete the pattern to win. If you're a fan of 75 ball bingo games you'll love this app and there are some pretty cool patterns to enjoy such as horizontal lines, diagonal, four corners, and more.
Bingo Heaven: This is another iPhone-only app that also includes slot machine elements. The slot features allow players to win extra coins and there are lots of bingo variations included such as classic bingo, blackout bingo, lotteria, and even some original bingo games like Towerfall and Pets Rock. Another cool feature is the Bingo Club where players can get some cool bonuses and rewards.
Bingo Adradoodle: This one's for Android users only and bingo tickets are given to players every forty minutes, so you don't have to wait until the next day to play again. There are power ups as well. The fun begins as soon as you open the app and browser the different fun themed rooms to choose where you want to play. You can win additional daubers and avatars and collect stamps to give you even more bingo bonuses.
Bingo by Cross Field Inc: Android owners will love this free bingo app and all the fun it contains. There are different stages to the game, more than 2,000 in fact, and players have to complete all the different aspects in order to win. There's even a battle mode for more excitement so you can battle against different players to see who will be the first to call bingo. You can even use the party or challenge mode.
Bingo Win: Our final choice is another one for Androids and this game comes with more than 30 different themed rooms for players to enjoy. There are lots of rewards and daily gifts to collect such as free tickets and coins. Players also get to spin the lucky wheel for more free bonuses. Be sure to login daily for special fun events and enjoy live tournaments too. What's more, there's a loyalty VIP program and the more you play the higher you'll climb, unlocking new levels as you go.
As you can see, there are some excellent free bingo apps for both Android and iOS users and if you want to play real money games, be sure to check out our bingo bonuses section where you find all the latest offers from top bingo sites.
Bingo Games
Back to articles
Your feedback
Please enter your comment.
Your comment is added.