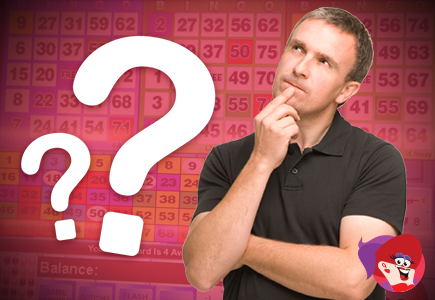 Bingo is one of the oldest games to have survived up until today's modern times. Many find the reason in its simplicity - all that players need to do is keep track of the caller and note the numbers in their cards until they get a winning combination. However, the other segment of the bingo-oriented population believes that it's the unique type of skill and the entertainment factor provided by it that have sustained bingo throughout the centuries.
In all its years of existence, there have been a few crucial turning points from its earliest form to today's electronic bingo rooms and fully dedicated website services. Since its first official records back in XVI-century Italy, the game of bingo has spread throughout the continent as a form of cheap and available entertainment. By the time it reached North America, it had nearly gotten its modern name, as it was called beano due to the beans players used to mark their numbers. Ultimately, as a pronunciation matter named the game bingo, it gained a different format and entire municipalities, organizations and governments used it as a means to collect funds for the common good.
With the rise in technology and the appearance of online connected devices, bingo's adaptive nature gradually paved its way to the first electronic format. Electronic bingo machines appeared about a decade ago, as a way of systematizing the whole procedure of playing multiple bingo cards. Namely, these devices provided players with greater speed and monitoring capabilities in case you hit the winning combo. While some consider this to be an unnecessary alteration of this form of entertainment, mainly due to the claims that it reduces the skill and fun involved, the number of bingo players that supported bingo's modernization soon led it into the realms of the first online gaming content providers.
Electronic Bingo in All Shapes & Sizes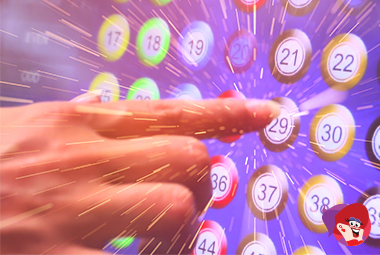 The digital, electronic format of the bingo game soon spread all over cyberspace as people's desire to participate in this rather 'olden' pastime was swiftly reignited. They practically fulfilled the predictions and made use of current inventions - online payment methods, real live gaming software and capabilities, communication systems and forum discussions - to build a genuine online bingo game.
Nowadays, these modern electronic bingo games are available in all shapes and sizes. They can be played in fun mode or play for real cash to win money prizes.
One form of this virtual bingo game is found in inherent, fully dedicated bingo website services. These platforms exist as online bingo halls available from the computer or mobile device screens straight into your living room or anywhere on the go. These sites typically offer a wide and varied range of bingo games, especially since this is their primary and only service. As a result, all kinds of bingo games have been created over the years, such as the more commonly known 90-ball, 80-ball and 75-ball bingo, and ultimately the less formal type known as 30-ball bingo. The latter, 30-ball bingo games are also known as speed bingo, a format that allows bingo enthusiasts to enjoy their favorite pastime despite their busy schedules. All in all, these dedicated online bingo websites seem to provide all that bingo players need, but the question remains as to whether that is all that bingo players WANT?
The other form of the game is somewhat defined as electronic bingo rooms, just like the poker rooms and casino floors at online casino platforms. These are, in fact, separate sections of a major online casino site, which means that the service itself focuses on much more than just the bingo games. Nonetheless, these tend to be equally varied and thus appealing to bingo players everywhere. What is unique about these online bingo rooms is that they can be crowded with passionate bingo gamers just as much as they are likely to be filled with slots players coming to blow off steam or try a few lucky numbers that came to their minds.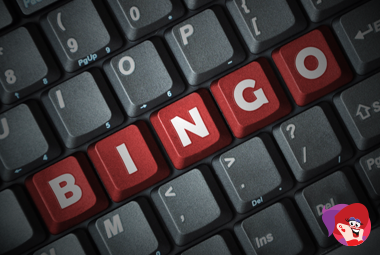 One Electronic Bingo's Rise to Fame is Another One's Fall to Infamy
Recent statistic data and study analyses have shown that the latter form of electronic bingo is in fact what bingo players want, even though it is the former one that gives them what they need.
As confusing as this may seem, it is rather understandable and expected once you consider the whole picture. Those players who have all the bingo games they need at their chosen online bingo sites often focus on the game so intently that some claim to have lost all interest. After all, there is a difference to be made between Sunday Bingo Night at church or the club with a constant inflow of new and exciting games.
Electronic bingo rooms at the online casinos are a different story. These have come to boast the same game offering as their 'bingo-dedicated' counterparts, with the sole distinction that your player account is actually with the entire casino rather than the bingo rooms. Hence, players are much less bound to the bingo game selection and given a wider and more varied choice of entertainment. They can step out of the electronic bingo room and go next door to the slots selection, claim a bonus to get some extra player benefits or even participate in a major, life-changing progressive jackpot game.
While there still seems to be just enough equilibrium between electronic players to keep both of these going, there is a widening gap that needs to be addressed. With the stats siding with bingo rooms at online casino sites and experts predicting to witness this tendency progress even further, we ask you - 'which one do you choose for your Sunday Bingo Night adventure?'
Sources:
'How To Play Bingo', Andrew Bowser, howstuffworks.com
'Still Your Grandmother's Bingo, but Supercharged', Andrew Pollack, nytimes.com
Back to articles
Your feedback
Please enter your comment.
Your comment is added.