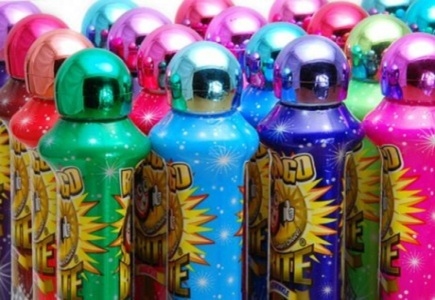 When it comes to bingo things are pretty straight forward. You purchase your cards and everything else is automatic if you're playing online bingo or with an electronic bingo machine in a traditional bingo hall. Once thing that isn't so clear is whether it's a dabber or a dauber.

You say potato, I say potato. I say tomato, you say tomato. That's simply a matter of pronunciation. As you can see, both words are spelled the same way no matter how you choose to say them. The bingo pen is not so simple. They are two completely different words!

According to Merriam-Webster, to daub is to: cover or coat with a soft adhesive matter; to coat with a dirty substance; to apply coloring material crudely to; to apply (as paint) crudely.

There's nothing crude about the way I block out my numbers. Of course when I'm doing horribly I apply lots of pressure and the ink bleeds over the surrounding numbers. I suppose there's a bit of crudeness in that. I also suppose it can come across as crude when I've got lots of cards per game and I'm marking off the numbers hard and fast but let's see what they've got to say about the word "dab".

According to Merriam-Webster, to dab is: a sudden blow or thrust; a small amount; a gentle touch or stroke.

I usually start out dabbing. When the bingo games begin we're all usually hopeful and excited and dab very nicely you know, like a normal person. Get down to 1tg a few games in a row and you'll start the obscene daubing pretty quickly.

It seems that dabbing and daubing is a state of mind. You either dab or you daub and your weapon of choice is a dabber or a dauber depending. Make sense? Good, now that we've got that straight, let's play some bingo and try to stick to dabbing rather than daubing!
Bingo Games
General Bingo News
Back to articles
Your feedback
Please enter your comment.
Your comment is added.