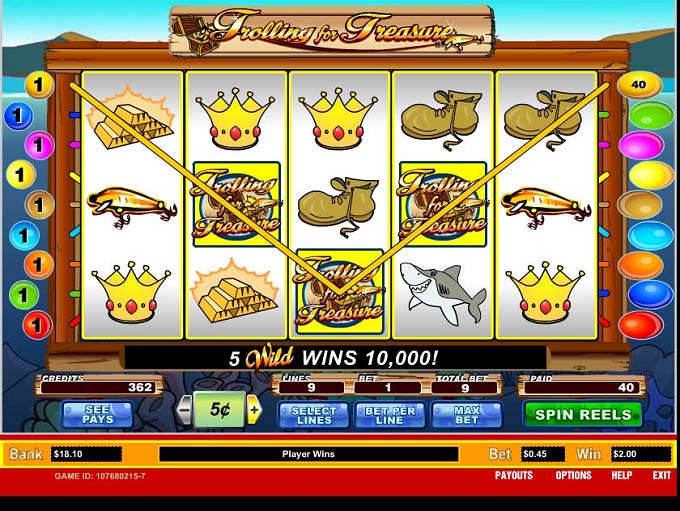 I really hope that this winter is over and that a bit more stable weather is just around the corner. Maybe this year I will learn to rollerblade so I could add it to my everyday summer activity along with biking, hiking, swimming and exercising. I've already rollerbladed a few times but only briefly; this year I should undertake some serious changes. Being physically engaged throughout the day makes it easier on my conscience to sit longer with my laptop and play bingo.
I really like Instant Bingo so I went there to play some games. I haven't been there in quite some time and since I haven't had much luck with Parlay games I thought this could be a great opportunity for a change. The only room opened was the Afterhours Lounge, but unfortunately most games were very expensive to play. In the first game the ticket price was $1 so I bought only ten tickets. Later on, there was a game with a $2.5 card price. The closest to winning I got in a bingo game were we could buy 12 tickets for $3; I had two cards with two missing numbers.
I really don't know with how much money other players played the games. I started with $30, but obviously they had much more than me so they could buy more cards. No matter some great patterns and fun, I was losing hope so I turned to some slots. I played my favorite one – "Trolling for Treasure". I triggered the bonus a few times winning $2 but that was it.
Then something strange happened and I lost the internet connection for a few seconds so I just decided to stop. Perhaps that was a good idea because almost nothing went my way. Sometimes taking a break is good, and it has happened a few times that it change my luck completely – I hope it would be the case again.
Markotik
Back to articles
Your feedback
Please enter your comment.
Your comment is added.
Member's Feedback (1)
shirlsplay
06/16/15, 03:06:14 PM
Instant bingo is the best place to play online bingo. I first discovered instant bingo thur LCB . They had a slot/bingo contest and all you had to do was signup...
Instant bingo is the best place to play online bingo. I first discovered instant bingo thur LCB . They had a slot/bingo contest and all you had to do was signup and deposit and play. I play almost everyday at instant bingo. There has been a lot of changes to the rooms , which work out great for the players. They have the highest paying amounts for each game. it depends which room you play in. They are the ONLY unlimited bbs. ( only certain rooms like Nova , After dark , Jet ) they have weekly and a monthly contests. they have given out 3 brand new cars in just over a year. You do not have to be rich to play in contests just be lucky.. there payouts are very fast. Instant bingo has sister sites that all come to the same place. you are just logging in thur the site you signed up at. some of the other sites are : bingohall , vic's , south beach , iplay , and a few more. they all merge to same network... I love playing here. If you are making a small deposit I would play in a unlimited bb room and try to build up your amount. when you deposit , you have 10 days of being active for getting bbs and being in contests. but you can still cashout after your 10 days. some other places will not do that. My opinion is that no other bingo online compares to them. good luck and have fun. hope to see some of you guys over there. :)
Show more