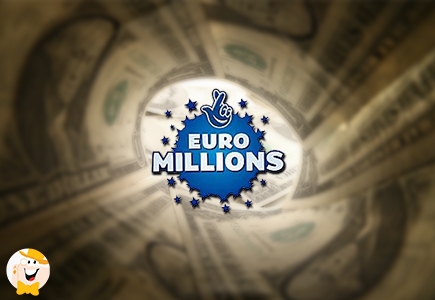 Individuals who regularly participate in the EuroMillions lottery game, or those who may be checking it out for the first time, can look forward to more cash. More specifically, as of this September, the lottery will be paying out larger jackpots, doubling the number of UK millionaires, with a minimum of two guaranteed UK millionaires per draw, and 208 annually.

EuroMillions, which originated in February of 2004, is hosted by a total of 10 operators, across 9 countries, serving as the world's largest grossing lottery.

In particular, it will receive a higher stating jackpot of £14 million, plus double the number of jackpots worth more than £50 million per year. The transnational event is even planning to host promotional draws, boasting jackpots up to £100 million. It will also be introducing a European Millionaire Maker event, making each of its winning participants millionaires, with the first slated to be held this October.

Also part of EuroMillions is the Mega Weeks promotion, which takes place at the end of each month, and will also contribute to making more millionaires, with guaranteed £1m prizes.

Other changes include the selection of Lucky Stars by players moving from 11 to 12. Additionally, participants will also see a rise in the price per line, increasing to £/€2.50 in both the UK and Europe.

According to Sally Cowdry, consumer and retail director for Camelot UK Lotteries, the licensed operator of the National Lottery in the UK, stated, "EuroMillions has always captured the UK public's imagination with its exhilarating jackpots and numerous multi-million pound winners – boosting returns to Good Causes in the process."

Cowdry added, "It's now time to re-energise the game and take it to the next level – and these fantastic enhancements will do just that, helping us to deliver even more for our players and UK Good Causes in the years to come."

The first sales for the revamped lottery are scheduled to go on sale beginning Saturday, September 24th.
Bingo Games
Back to articles
Your feedback
Please enter your comment.
Your comment is added.