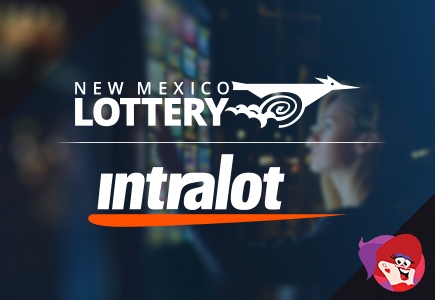 The
US bingo
and lottery market has been upgraded by another great deal between New Mexico and Intralot, as the state's lottery board extended all current contracts with the supplier for two more years.
The Greek company that specialise in integrated gambling will primarily provide sports games, making The Land of Enchantment the first US territory to authorise this type of product. In addition, the sports offering will be available throughout the entire retail network, which comprises of some 1,100 terminals.
Expanding By Attracting New Players:
According to David Barden, New Mexico Lottery Chief Executive, the association is constantly looking for innovative games that would strengthen, complement and refresh the entire lottery sector, giving it new opportunities to attract millennials and potential new players. Barden also said:
"We moved the Lottery industry forward as we took the approval from our board to launch a sports lottery game throughout our retail network. We are convinced sports lottery games will provide new and exciting experiences for our players while significantly increasing dollars being transferred to our scholarship fund for student beneficiaries."
Further details of the agreement include the "deployment and customisation" of cross-channel SLPs (sports lottery programmes) along with the "provision of managed services" to the latter.
Antonios Kerastaris, Intralot Group CEO, comments:
"This is a special day for us, not only because we renew our partnership with a great client but also for breaking ground with a new sports lottery contract, leveraging our extensive experience and our latest technology on sports prognostics, our first such venture in the US in the post-PASPA period."
'Experienced In Looking Forward':
As one of the leading players in the industry,
Intralot
is focused on changing the world of gaming for the better. The company strives towards identifying and anticipating emerging trends, whilst providing a range of high-tech solutions and innovations to the market.
Its portfolio is famous for customer-changing experiences due to delivering various turnkey outputs and resourceful development strategies that cater to lottery, betting, and interactive games verticals. The group was founded in 1992, and operates in 52 regulated
jurisdictions
around the globe. With €1.1 billion turnover and approximately 5,100 employees, the brand represents a true iGaming giant.
Source:
"Intralot Signs A Two-Year Contract Extension Together With The Green Light To Be The Provider Of The New Mexico Sports Lottery Game"
. Intralot. November 12, 2018.
Lottery & Scratchcards
Back to articles
Your feedback
Please enter your comment.
Your comment is added.