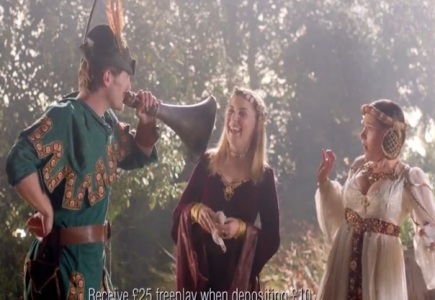 A recent television advert has caught the attention of the public and the Advertising Standards Agency (ASA) as a complaint was filed against Robin Hood Bingo.

The basis of the complaint was down to the actresses, who "appeared" to be under 25 years old, and the content which is believed to appeal to those under the age of 18 years old.

After the ASA's review, they have determined that Robin Hood Bingo was not in violation of any regulations.

The details of the advert and the claim are posted on the ASA website as follows:

Ad

A TV ad for Robin Hood Bingo featured an actor playing Robin Hood and two actresses dressed in medieval outfits. Robin said to them, "Greetings ladies. Come, join me at Robin Hood Bingo. I'll give you my free bingo coins every day." The women exclaimed "Free bingo coins every day? You're the best Robin Hood Bingo!". Robin replied, "I know. But that's not all. I'm also giving away £25 free play!" One woman replied, "£25 free play?" Robin said "It's as true as my pants are tight." A male voice-over stated, "Robin Hood Bingo. You play, we give away." One of the women then said, "Robin, are those my tights?" Robin replied "Yes."

Issue

The viewer challenged whether:

1. the ad was irresponsible because it was likely to be of particular appeal to under 18-year-olds; and

2. the ad breached the Code because she believed the two actresses were, or appeared to be, under 25 years old.
Bingo Society News
General Bingo News
Back to articles
Your feedback
Please enter your comment.
Your comment is added.