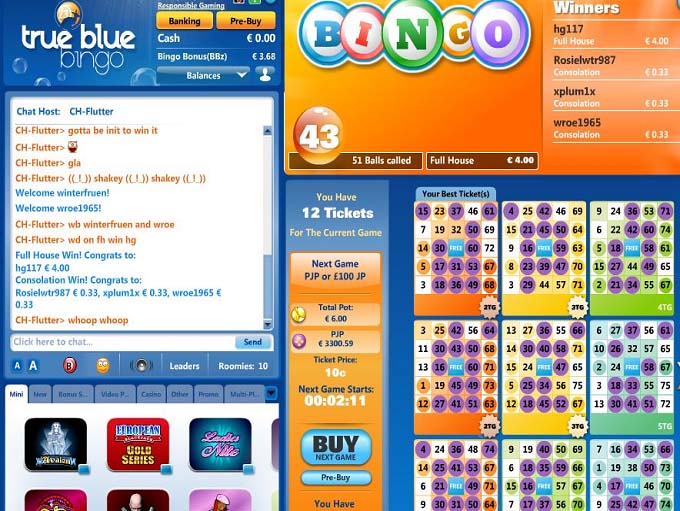 Whenever I go to True Blue Bingo, I like to start off my adventure in an Ice Breaker room. It reminds me of people who are good in such social situation when having basic communicating skills are necessary. I know many people who are amazing small talkers; they can talk about everything and nothing at the same time. I kind of admire them especially since I don't have that skill and it represents great torture to start of a conversation with someone I don't know.
It's similar with bingo; sometimes it is important to find the right room to get things going, hopefully in the right direction. The Ice Breaker is my favorite room, and this time the pattern was Game of Thrones. I like the slot very much, the TV show not at all, so I was wondering what I will think about that bingo pattern. So, two games went by and I wasn't even close to winning. That way, it was quite easy to sum up my whole bingo day. I don't know what is happening with me and Microgaming's bingo software – it seems that we don't like each other very much. I played there while the ticket price was $0.04; later on the ticket price jumped to $0.1.
After I was left with only bingo bucks I decided to try out the Easy Wins Room. It's a penny room, and the number of players was more than doubled. I didn't have any luck playing there so perhaps next time I have to completely change the strategy though I'm not sure what that new strategy would be. I think I just need something to stop this string of bad luck. I bit later that day I saw that the Snickers Room ticket price was only $0.02, but I wasn't ready to play – I just needed some more time without bingo.
Markotik
Back to articles
Your feedback
Please enter your comment.
Your comment is added.