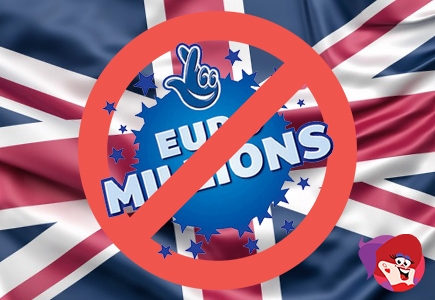 The Department for Digital, Culture, Media and Sport has brought into effect a strict regulation for UK players which prevents them from betting on EuroMillions via third-party
lottery platforms
. The ban was actually introduced last year, as famous transnational raffle is not offered within the country's borders. As a result, numerous operators and betting groups will be affected, as their services provide wagering on lotteries that aren't traditionally represented in the UK. Instead, an insurance policy covers the prize if a player manages to strike staggering jackpot amounts.
Introduced in November 2017, the regulatory change is considered an encouragement for the National Lottery, even though many a players have criticized the price of tickets. The country's Lotto Social Director, Almira Mohamed, stated that the government has recognized potential risks of betting on third-party channels as well as wagering for charitable causes. The move is now in line with existing regulations although the consumers require alternative and cost effective ways to play, adds Mohamed.
On the other hand, the Lotto Betting Group which comprises of four members WorldLottery Club, Lottoland,
Jackpot.com
and Multilotto issued a plea in February, stating that non-UK EuroMillions draws have no statistical impact on UK's ticket sales. Due to the fact that £2.50 per ticket is not realizable by all, the National Lottery will focus on innovating the sector, simultaneously providing a reasonable and more affordable price.
EuroMillions was founded on February 7th 2004 by France, Spain and the United Kingdom. Thanks to an instant success and popularity, numerous Western European countries joined for the draw in October including Austria, Belgium, Ireland, Luxembourg, Portugal and Swiss. The draws are still held in Paris twice a week, on Tuesdays and Fridays.
Source:
"UK Punters Can No Longer Bet on the EuroMillions Lottery"
casinolistings.com Casinolistings. April 6, 2018.
Bingo Society News
Back to articles
Your feedback
Please enter your comment.
Your comment is added.
tamilakortante 09/04/18, 09:09:22 AM