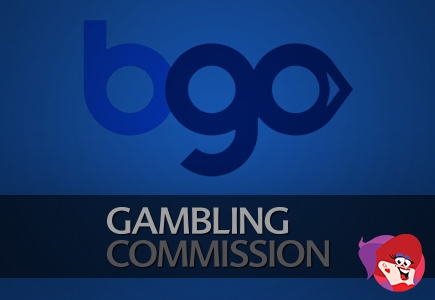 BGO Entertainment
landed on the UK Gambling Commission's radar, and on the receiving end of a £300,000 fine for nine advertising-related debacles. More specifically, the brand was penalized for publishing a series of misleading ads on its website from July 2015 to July 2016, and several affiliate websites from February to October 2016.
The commission's 'Licence Conditions and Codes of Practice' regulations went into effect in May 2015 to ensure gambling operators do not sail players down the river with misleading offers. Terms of such promotions must state the terms, including qualifications to receive a free bet or bonus of any kind.
During its checks, the commission discovered a failure to comply involving numerous operators, including BGO. Apparently, its adverts didn't display the required conditions related to its promotions, and were deemed "potentially misleading to consumers".
The operator was notified of the problem and assured the commission that it would be handled. Later reviews of the website revealed that they hadn't taken any corrective actions.
The website underwent a commissioned audit, however, it remained in violation of advertising rules.
According to the commission, BGO stated that it "did not take timely and effective action to address the misleading advertisement" and that it "provided inaccurate assurances that the issues had been fully addressed".
This isn't the first go around for BGO in terms of advertising violations. The Advertising Standards Authority (ASA) previously took action against the operator's advertising campaigns. They were instructed not to broadcast future adverts encouraging consumers to gamble as a means to establish financial security.
Source:
'Gambling Commission issues first fine for advertising failings against Guernsey-based BGO'
, Bradley Gerrard, telegraph.co.uk, May 2, 2017
Bingo Society News
Back to articles
Your feedback
Please enter your comment.
Your comment is added.
zuga
05/26/17, 10:05:12 AM