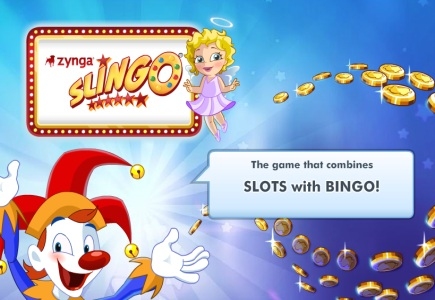 Revisiting its real-money online gambling ambitions, social game developer Slingo made two announcements this week.

The first one referred to the popularity of its Zynga Slingo game on Facebook, which recorded over 54.2 million monthly average users in September, with more than two-thirds of its Facebook players coming from outside the U.S. – hence the great opportunity to explore real money gaming in regulated markets.

According to Rich Roberts, CEO of Slingo, Inc, "For more than 16 years, Slingo has been a top brand across multiple channels and business models, including social mobile and real-money wagering. As the first social game on the internet and now the fastest-growing social brand, we are excited about building off this success with our new releases in the social mobile and iGaming marketplaces later this year."

The other statement was about the upcoming launch of its first real-money wagering social game, Slingo Advance, which will involve a mix of Bingo and slots, integrated with advance social dynamics and is to go live later this year.

In relation to this novelty, Roberts commented: "With its successful emergence in the social mobile market and real-money wagering, Slingo has quietly become an international brand powerhouse which unlike any other social game, has successfully introduced new offerings across a variety of revenue-generating formats.

"The pending launch of Slingo Advance to the regulated markets continues the precedent set by Slingo on other platforms."
Bingo Games
General Bingo News
Back to articles
Your feedback
Please enter your comment.
Your comment is added.