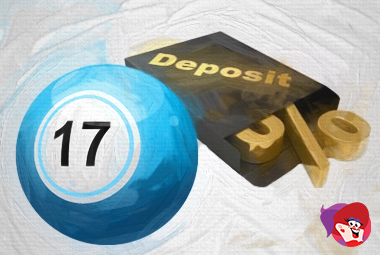 Have you ever sat back and wondered why any gambler would play in fun mode when there is a whole online world filled with real money games? The answer seems obvious enough but in reality, it's a loaded question worth exploring. Whether you are a once in a blue moon depositing player or play on a regular basis, at one time or another you've experimented with free money games.
Online bingo portals are proficient in accommodating a full spectrum of players by understanding what is one customer's playing style is not necessarily another's. It is an intricate process to grab the attention of an entire audience and pull it all together to create the perfect playing field for all. This is in part accomplished by introducing real money and free play options.
There are some sites that are strictly fun mode, others that cater to depositors and those that accommodate both. Let's take an up-close and personal look at the difference between the two and scrutinize the options.
The Real Deal - Cold Hard Cash
Playing real money games is what separates the boys from men, the girls from women and the genuine gamblers from those who prefer to frolic!
Benefits for depositors:
Chance to withdraw winnings
Exclusive promotions/bonuses
Earn loyalty points on wagers
Level up VIP status
Free gifts
Higher betting limits
Lower wagering requirements
Invitations to private tournaments
Exclusive invites to play new game releases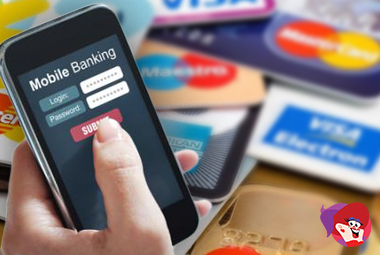 As a funded customer, you are not exempt from receiving promotional offers like deposit bonuses. Deposit bonuses are conducive to enhancing your original bankroll by giving it a boost. It is important, however, to know these bonuses come with a price! No, don't go getting the wrong impression, it's not like they are available for purchase, well not in the literal sense anyway. While it does require your deposit, being aware of the terms and conditions are crucial. Things you need to know about deposit bonus offers include: percentage rate, wagering requirements, cash-out limits, max bet size and bonus abuse rules.
Banking Methods
Before getting hyped about a new bingo site to join make sure they have banking options that fit your needs otherwise you will be left out in the cold. Check out our Bingo Banking page for a thorough list of all the available options. You'll find reviews, which ones allow deposits, withdrawals and a list of what bingo sites each banking method is available at.
Finding an e-wallet account to fit your personal preferences requires looking at several key factors:
What currency is accepted
Are there restricted countries
What are the fees on all transactions
Are foreign transactions accepted
Min/max limits on deposits
Processing time on deposits/withdrawals
Requesting a wire transfer or check typically has higher fees and can take longer to process.
The Other Side of the Coin - Free Money
Who doesn't like free money right? Everyone appreciates freebies regardless if you are a depositor or strictly a play for fun kind of player. As with any freebie offers, checking the terms and conditions are important and will prevent any misunderstandings or frustrations. Find the answers to questions like - are winnings withdrawable, cap on wins and is a deposit required to cash-out.
Customarily there are three types of free play that do not require a deposit:
No Deposit Bonus - as the name suggests requires no deposit to play however, it may require one when requesting a withdrawal on winnings. The rules on this type of bonus varies from one bingo site to another.
Free Trial - this type of offer is strictly for fun and to give a site a test-run of their games.Withdrawals on winnings are not permitted.
Free Spins - play a number of free spins awarded on a specific slot that is selected by the bingo site. Withdrawals on wins and wagering requirements vary.
Other types of free play that pertain to funded players:
Cash-back - a percentage of losses is given back to the player providing there is no cash-outs or pending withdrawals during the time allocated by the site. Wagering requirements and other restrictions may apply.
Loyalty Points - earn points on bets and redeem for free cash once a certain number has been reached. Rules vary on each point earned and depend on the amount spent on wagers.
Bottom Line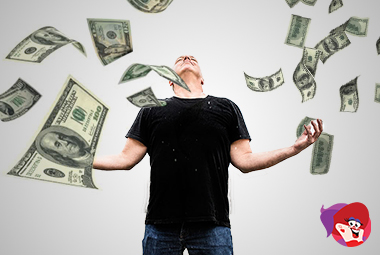 If you have ever only played at free game sites where there is no real money wins available, it would be foolish not to give one of these bingo sites a whirl. As for the depositing players, not taking advantage of free money offers with an opportunity to win cash, it would also be ludicrous.
Our No Deposit Bingo list has a large selection of sites that have this promotional offer. It also includes our exclusives that have bigger and better free chips, but to claim players must use our link to register at a new bingo site.
Additional free money is yours every time you sign-up at a new bingo site using our in our Bingo Rewards program. Earn $3 for each participating site in our program. There are also other ways to earn chip rewards throughout our site. Accumulate these chips and head to the LBB Shop and redeem for cash, gifts, bonuses and more.
Back to articles
Your feedback
Please enter your comment.
Your comment is added.