Bingo Site Awards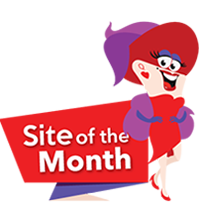 Latest Bingo Bonuses is proud to announce the Site of the Month award. This prestigious honor is elected by the LBB team where the award will be issued to the Bingo site of the month. The award represents only the highest standards in the industry. Bingo sites are measured in different categories before a final decision is determined. Careful consideration is given in one or all of the following criteria:
Superior Customer Service
Quality Games
Prompt Processing of Withdrawals
Excellent Promotions
The source of information is gathered by bingo reviews and player feedback. The overall general consensus is weighed carefully by the LBB team before any nominee is considered for this outstanding bingo award.
Latest Bingo Bonuses Site of the Month award for August is presented to Bingo Fest for outstanding customer service and exceptional promotional offers. Only the highest standards in customer service are practiced at Bingo Fest where every member is given the VIP treatment. Promotions are designed to offer huge cash prizes and creative incentives that are among the best in the online bingo industry.
The Site of the Month award from Latest Bingo Bonuses proudly goes to Bingo Cams. This bingo site is recognized for quality games. Bingo Cams introduces a new approach in the way bingo is played. Web cams is a revolutionary live gaming experience that excels in originality and puts them in a class all their own.

The innovative edge in creating a platform that is as compelling as the bingo games itself puts them at the top of our list for the month of September. Bingo Cams brings technology to the forefront of modern invention.
Latest Bingo Bonuses is proud to announce the Site of the Month Award to Bingo Cabin. The approach to fresh and innovative Promotions is among the finest in online bingo sites. The marketing department has taken the extra step for player satisfaction including a No Deposit free chip, Bonus Offers, Mega Bingo and superior Tourneys and Competitions. Placing extra attention on what bingo players seek has given them our award for excellent promotions.
Congratulations to Bingo Hall for Latest Bingo Bonuses Site of the Month award. The US friendly site was an easy decision for the team. Bingo Hall has built a reputation of quality gaming and customer service. The high volume of players online at any given time speaks for itself.

Because there is a large player base, more winners, bigger prizes and jackpots are awarded. Bingo Hall has a generous welcome package and continual promotional offers that are a cut above the competition.
It is an honor to award Amigo Bingo with Latest Bingo Bonuses Site of the Month for December. The premier bingo site is superior for many reasons including quality bingo games, slot games and an easy withdrawal process. The US friendly site has developed a long standing connection with loyal players.

Having over ten years' experience in online bingo, they have earned the title of a true bingo leader in the industry. Amigo Bingo means friend to a global market of players. A strong bingo community combined with chat moderators that are warm and welcoming make them a winner.

Daily progressive jackpots and exclusive free rolls with big cash prizes are enticing factors that players revel in. A robust line up of slots including incredible 3D graphics gives the bingo player choices. A $20 no deposit bonus to all new players makes it worthwhile joining.
Latest Bingo Bonuses is proud to announce our Site of the Month award to Canadian Dollar Bingo. The decision was in recognition for outstanding service and a quality platform of gaming. It's the pride and dedication to their customers that has established a flourishing business in the bingo industry.
Canadian Dollar Bingo gives special attention to not only the Canadian community but also accepts other regions around the world. It is the first bingo site of this kind to embrace Canada and offer Canadian currency.
A trove of promotions are available including a generous no deposit bonus for new sign ups that players eagerly seek. Congratulations Canadian Dollar Bingo for a site that is a leading front runner in the online bingo community.
If you were wondering about the February's Site of the Month winner – it's the fantastic Bingo Canada, a site whose quality, dedication to customer satisfaction and generosity is widely known in the industry.
The name says much – it's a Canadian market-oriented site; yet, it takes players from all over the world, thus bringing Canada closer to the rest of the world. It's a site where players feel welcome, a site which provides its users with utmost security, fairness and best service for their money. In addition, this popular bingo site enables players to choose from a multitude of bingo formats, themes, as well as side games and bonuses, which all together make up a fantastic offering that's hard to resist.
We at LBB reward such outstanding performance and have therefore decided Bingo Canada fully deserves this monthly honor and our warm recommendation.
LBB has the honor to introduce you to its new monthly award laureate – Butlers Bingo! This Microgaming-powered bingo site deserves all the attention it attracts, as it really offers a lot and brings online bingo gaming to a wholly new level!
If you want to be pampered and feel posh as if a real butler's serving you, this is the bingo site for you. Apart from the fact that a majority of the globe can play there and meet new people, Butlers Bingo will give you the best online bingo experience possible – it will offer you the gaming variety, along with the latest Microgaming titles, lucrative bonuses, as well as safe playing and depositing/withdrawing environment.
We deemed all this quite enough to make it to our top site position for the month of March. If you want to see what it's all about, feel free to give Butlers Bingo a try – you'll love it!
It's been another month and it's time for another great bingo room that's caught our attention and stood out in the crowd. This time it's Vic's Bingo, a fine online bingo site that is the choice of so many of our members.
It's not every day that you see a site so well done graphically and so customer oriented as Vic's Bingo - which explains in part why LBB has decided to give its prestigious monthly site award to this venue. Another reason is also simple – the quality of its offering. Namely, there's nothing old about this veteran site – it features fantastic, hip games that include different bingo variants and a range of side titles such as slots, keno and video poker; furthermore, it offers very lucrative bonuses and enables players to deposit and withdraw money hassle-free.
Hence, if you've been wondering lately where to play quality bingo and get the most out of your money, the answer is simple – check out LBB's site of the month, Vic's Bingo!
May is the month when everything seems to be ripening, growing, becoming more exciting and rewarding. And just like this month, our Site of the Month for May tends to bring you more playing thrill, very fruitful playtime and boosted bingo balance. Sounds like fun? Trust us, you'll have a blast under the romantic moonlight of Moon Bingo's lobby and fantastic potential of all the games it has to offer.
And it's not all about different bingo variations – 75- and 90-ball bingo, a range of online slots including some progressive ones, and various instant win games; Moon Bingo owes its popularity and our Site of the Month award to its other quality features – keeping good relations with customers and meeting their needs, praise-worthy social facilities, fast payouts, and reliability of its product.
It's also worth noting that this genuine bingo site in addition offers a great number of bonuses and other promotions (including giveaways of beauty vouchers, tech stuff and jewelry), which makes it perfectly suitable for all types and demographics of players. So, if you've been wondering about your next bingo destination, LBB warmly recommends the romantic setting of Moon Bingo – you'll love its community feel and all the perks it has to offer!
Latest Bingo Bonuses is proud to announce Bingo Hall as the Site of the Month for June. There is no question about it; they are one of the top Parlay sites in the industry. What is most impressive is the variety of promotional offers that are fresh and new every week.
Bingo Hall is generous with exclusives that include huge cash prizes. Reaching across the entire site players will find lavish offers for Bingo, Chat Specials, Slots Tournaments and Bonuses. Weekly promotions are brilliant and cleverly correlate themes that relate to current events, holidays and seasons.
Providing outstanding customer support, Bingo Hall warmly embraces a global market and welcomes U.S. players. Congratulations for the pride and integrity to provide an online bingo site players can trust and enjoy high quality entertainment.
It is a July and everything is coming up roses for Bet365 Bingo this month as LBB rewards them as Site of the Month. Bet365 Bingo needs little introduction with an entire network of gaming that has been around for many years.
One of the strongest values of this online bingo site is their integrity. The empire was built on old fashion values where the customer always comes first. The Bingo community referred to affectionately as "Bingoheads" is composed of a warm and friend social network of players.
Because of the strength of Bet365 Bingo they are in a position to offer superlative promotions with huge cash prizes. LBB says thank you for a job well done and congratulations on receiving our award.
Wink Bingo is the Latest Bingo Bonuses Site of the Month for August. It is difficult to pinpoint one reason why they have made our list and won this award when there are so many! Is it because in a wink you are playing all your favorite online bingo games with fantastic Jackpots and amazing promotions?
Or is it that daily wink filled with Free bingo games and because they are part of the Joy Bingo Network? Besides Guaranteed daily Jackpots you can always count on a wink from the pretty brunette mascot who proudly showoffs the latest and greatest exclusives.
In just a wink the LBB team concluded unanimously that Wink Bingo deserved the award. But deciding one, two or even three particulars was impossible because they are brilliant in all they do. Congratulations Wink Bingo for the LBB award and like the whole bingo community we are winking right back at you!
Latest Bingo Bonuses is proud to announce Gone Bingo UK with our Site of the Month award for September. Why is Gone Bingo UK one of the best online bingo portals around? The answer is plenty! While other sites come and go, Gone Bingo remains one of the biggest fish in the bingo sea.
The Bingo community throws out their rod and reels and captures amazing Promotions and Bonuses that do not have ridiculous wager requirements. Bingo Bucks are generously given away allowing players longer and more exciting play time.
Powered by one of the leading online Bingo software Cozy Games, a wide variety of bingo options are offered. Put down your fishing reels and trade it in for the Slot reels where Jackpots and Bonus Games are the catch of the day including the Spin & Win Wheel for depositing players. Where have all the bingo players gone? You guessed it, Gone Bingo UK.
Scratch Mania is awarded Latest Bingo Bonuses Site of the Month for October. The award is given with great reverence for a site that has reached high acclaim for its achievements. Standing out from crowd and putting Scratch Cards on the online global gaming map for a unique venue of entertainment. The scratches off tickets are an accumulation from around the world where players can experience one of the largest varieties assembled on one online site.
Winning instantly and amassing a fortune in cash prizes are what give players the itch to scratch. With every third card a winner and a 95 percent payout it is no wonder they are a sensation. With well over a decade of offering Scratch Cards and Slot games, Scratch Mania opens up thrilling alternative for gamblers.
Customer support provides the one on one attention players deserve with a professional team who takes special care in providing the best service possible. For every happy winner's dream come true there is Scratch Mania that beams with pride. Congratulations Scratch Mania for an amazing platform of games and customer care.
There's nothing better than giggling when you win. And as we here at LBB love to giggle and to hear our members giggle, we decided to give this month's award to one of the venues that always make all of us smile – Giggle Bingo.
At Giggle Bingo you can find all you need for a fantastic bingo experience – welcoming hosts, a nice welcome bonus, the sparkling atmosphere of its bingo rooms, loads of additional games, and some great prizes waiting to see you put on your happy face.
And when we take into consideration that this Microgaming-powered bingo site has a host of other offers and services for you, providing an exceptionally safe playing environment and reliable customer service for all its players, it makes perfect sense why it has become the winner of our prestigious award for the last month of the year - because we should end every year with a giggle and begin a new one with a new win.
The month of December 2012 LBB Site of the Month Award belongs to Red Bus Bingo. It is our privilege to honor this site with our highest recognition in fine achievement. Check marks go in all categories including: Superior Customer Support, Quality Games, Prompt Payouts and Excellent Promotions.
A feat of this magnitude is attributed to one of the best online bingo sites in the industry. As a member of the Joy of Bingo Network players are assured of premium products, customer care and promotional offers that are lavish. Promotions shared with sister sites means bigger Jackpots including the new and improved Joy Gem VIP Club offering brilliant benefits and five star treatment.
Red Bus Bingo offers an outstanding suite of games as only Globalcom software can deliver. LBB is proud to present this award for exemplary services. Congratulations on a successful operation in all areas that is well deserved.
"You want it – we have it!" This should be the motto of Canadian Dollar Bingo, the latest winner of LBB's monthly award, which is known for its constant strive to expand its availability and boost the quality of its services to players.
Whether Canadian or not, you'll find this site has everything you may want from an online bingo venue – there are multiple bingo rooms that support different formats of the game, various welcome promos, no deposit and cashback bonuses, side games such as slots and video poker, progressive jackpots, tourneys and contests where players can win some excellent prizes.
In addition, Canadian Dollar Bingo is known for its reliable, customer-oriented service and fast payouts via a whole range of banking methods, which along with its lively, chatty atmosphere makes it more than recommendable for everyone who wants to enjoy a good, fuss-free game of online bingo!
A recipe for becoming instantly happy, instantly richer and instantly befriended by a host of nice people is available just a few clicks away, at Instant Bingo – our Site of the Month award winner for the month of March!
This is one of those sites that literally everyone likes – some for its wealth of deposit and no deposit bingo bonuses, some for its friendly chat moderators and kind, chatty people that like to interact with others while playing, and some for its range of games supplied by Parlay software, which includes 75-ball and 90-ball bingo games, some with progressive jackpots and others designed specifically for highrollers, loads of slots, video poker games and many others.
Also renowned for its customer-oriented support, fast payouts (even big cashouts are processed very promptly), and a decent range of banking methods that can be used for deposits and withdrawals, Instant Bingo has become a recognizable brand among bingo fans, providing them with rich offering and no-fuss online bingo experience.
1... 2... 3... Bingo! - that's how easy winning and cashing out seems when playing in a great bingo room on a great site like 123Bingo, our latest monthly award winner which has rightfully earned its position with its many qualities, which include:
Respectability among players who praise the fact that this is one of the not so common venues where they can carelessly enjoy their preferred bingo variants for free, using one of the generous no deposit bingo bonuses or joining the Purple Room with free play for real money, or deposit without any doubt that would get the most for their money; reliable Parlay software which provides utmost security, a big range of games and tourneys, interesting promotions and a rewards program; and amicable chat hosts who make sure everyone has the best of times at 123Bingo.
Now add fast payouts and dedicated customer support to the equation and what you get as a result is a site where everyone feels safe and at ease. And that's precisely what online bingo should be about - unstoppable entertainment!
Whatever time of year, it's always a good time for a nice game of bingo in the cozy atmosphere of Bingo Cabin. So this summer, chill out with them – our latest winner of the Site of the Month award, renowned for their great spirit and dedication in bringing the ultimate bingo experience to their players.
In other words, what we found amazing is that this Leapfrog-powered bingo site gives you an all-in-one package full of different bingo games and casino games, various offerings including a no-deposit bonus, different sign-up bonuses, BOGOF promos, progressive jackpots, etc., as well as the possibility to create your own characters, deposit/withdraw via one of numerous supported banking methods, and enjoy a warm atmosphere of Bingo Cabin's chat facilities.
And perhaps most importantly, the promptness of response to customer concerns and many appraisals of their fast payouts are one of the main reasons why we chose Bingo Cabin as our Site of the Month for June. Because the quality of service matters, as much as its span.
Gala Bingo tops Latest Bingo Bonuses list as our Site of the Month Award for August. Highly prominent, Gala Bingo is hugely popular online and for bingo halls dotted throughout the United Kingdom. Their credentials with over 20 years' experience are a testimonial to the integrity and respect that is well deserved.
Among the many achievements, adding a broader multi-software platform in 2012 launched Gala Bingo to a brand new level of diversity. Besides their exclusive Proprietary software, the integration of IGT, Playtech, Ash Gaming, Cryptologic, Endemol Games and Virtue Fusion, it explodes with dynamic products.
The medley of Bingo variations, Slots and Vegas Games puts Gala Bingo in first place recognition. Players have the freedom to play at home on their PC, Mobile device or tablet while on the go. Congratulations Gala Bingo for making the LBB spotlight, it is an award well earned.
The only thing difficult about awarding Bet365Bingo for Latest Bingo Bonuses October Site of the Month is pinpointing one or even two specific reasons. Why? Because everything about the site is pretty spectacular.
The reputation of Bet365 Bingo has the type of integrity that players feel confident and can appreciate. They are much more than your average online Bingo hall featuring promotions that offer colossal Jackpot exclusives and incredible giveaways. The Bingo Slots Club, Daily Bingo Linx games, Breakfast Club and Lunchtime specials are only the beginning of what players can anticipate. Did we mention mind blowing Jackpots up for grabs too?
It will make a Bingohead out of you with thrilling incentives that have the community dizzy with excitement. Congratulations Bet365 in receiving LBB Site of the Month reward, it's well deserved indeed.
The LBB team couldn't be more excited than commemorating Foxy Bingo with our November Site of the Month Award. We can't go without mentioning the sexy Foxy mascot that has the ladies swooning in their seats and is perhaps the biggest star in the online Bingo industry.
The marketing department is brilliant in advertising and promotions that go beyond the ordinary to the extraordinary. Because of the massive notoriety from the Bingo community and large volume of daily traffic, the site is in a position to offer tremendous exclusives, Bonuses and have reinvented promotions with lavish generosity that are lucrative to players.
Offering UK 90 ball and USA style 75 ball bingo along with a riveting platform of Slots and Casino games it is your one stop source for the ultimate gaming experience. Congratulations Foxy Bingo for winning our award. Keep the good work that is well deserved and highly recognized.
December LBB Site of the Month Award belongs to Posh Bingo. It is a great privilege and honor to reward this online Bingo site for excellent promotional bonuses and offers as well as superior products.
Posh Bingo is everything a player would expect representing a classy, stylish website that leaves behind the snobbish attitude. Every player is treated in the elegance and luxury they deserve by a team of quality customer service reps.
Always fashionably hip Posh Bingo offers the latest gaming including Casino, Scratch Cards and Slots with the convenience of playing on the go with the Posh Mobile app. Congrats to Posh Bingo that has an upper-class sophistication that every player fits in with ease.
LBB is very proud and excited to announce Cyber Bingo with our Site of the Month Award for January 2014, starting the year off right with top quality Bingo at its best.
If you were to look up "legendary" in a dictionary Cyber Bingo would offer the best description. There is something to be said about an online Bingo site that has led the way since 1996. Where other sites have failed they have preserved in a market that is fiercely competitive.
What's the recipe for such grand success? It doesn't take a mad scientist to figure it out. It is a simple down home policy that treats customers like a good friend with warm, friendly service, prompt payouts, premium gaming products and incredible promotional offers that spark the interest of every player. Congratulations Cyber Bingo on a job well done and paving the way for the online Bingo industry.
Bingo Cabin is a prominent online Bingo site that receives our LBB April Site of the Month award. It is the second time it has won the LBB team over with this great honor.
It is hard to resist a site offering a fantastic line-up of gaming powered by Leap Frog software geared to bring loads of exiting entertainment with Free Bingo, Mega Bingo plus Tournaments and Competitions for ambitious players who like to win.
The Loyalty Club is structured in such a way that it gives players an opportunity to reach a high level of status on a month by month basis. Since most players vary in the amount of playtime from month to month it offers everyone a chance to claim rewarding benefits.
Congrats Bingo Cabin on your continued success and for receiving our LBB Award.
We are proud to announce Downtown Bingo with the LBB Site of the Month Award. The team's decision is considered several factors that make Downtown Bingo an award winning online site.
Powered by Vista Gaming gives players the ultimate playing experience where US residents are cordially welcomed to play and socialize with players from around the world.
Most impressive is the promotional offers including a Free No Deposit Bonus and an enormous Welcome Bonus package for newbies. Bingo Tournaments are especially highlighted featuring massive cash prizes. Special events and holidays are part of the promotional structure that add an extra element of excitement and entertainment that are always kept current and up to date.
Congrats Downtown Bingo for offering more of what players want and we at LBB are honored for accepting our award.
123 Bingo tops our list as Site of the Month for August receiving the LBB Award. The LBB team impressed with the overall operation of the online site concluded 123 Bingo definitely makes our A list of favorites.
There are two things that set the site apart from the rest, the first is excellent promotions. Not only are they regularly kept current, they are creative and quite generous. Besides a magnificent bingo platform, players are driven towards quality Slots and weekly Tournaments awarding cash prizes.
Since 2004 123 Bingo has amassed over 3 million registered players and continues to thrive as an exemplary model in the online industry. During peak hours there are on average over 1,000 players online and welcomes players from the US. Congrats on running a fantastic operation and winning the LBB Award.
LBB gives props to Amigo Bingo by honoring them with our October Site of the Month award. There is something to be said about an online Bingo site that has flourished since their launch in 2000.
One of the keys to their success is not remaining stagnant by continually improving and growing. Through the years we have seen a new web design, integration of Betsoft with Parlay software, new Loyalty program, MegaJackpot Bingo rooms and so much more.
The marketing department has went beyond ordinary expectations with providing amazing promotions that fit into current events and holidays. Big Jackpot prizes, Vacation packages, jewelry and gifts are just part of the lucrative offers up for grabs.
A global bingo community is invited including players from the US who otherwise limited and restricted. Players can mingle with roomies from faraway destinations. Chat Hosts liven up the Bingo rooms engaging in warm conversation and exciting games.
With nearly 15 years in operation we at LBB would like to be among the first to congratulate Amigo Bingo on this eventful anniversary!
Play Bingo here and experience blue skies from now on. The LBB team ended 2014 with a site that simply couldn't go without recognizing and honor with our December Site of the Month award. At Bingo Sky there is no limit to fantastic promotions, incredible games and exemplary customer service.
Powered by Vista Gaming software means quality products are eminent. Impressive are the current promotions that are continually updated and replaced with new offers.Many players that sign-up for an account at Bingo Sky become lifetime loyal members including US residents who are cordially invited. Benefits to earn Bonus Bucks, Bingo points and Free Cash Draws are just some of the perks.
Building an exceptional foundation has earned Bingo Sky a reputation of excellence. Congrats on maintaining a quality online site.
Established less than a year ago in April 2014, Bright Bingo rises to the top of the heap making the LBB's Site of the Month Award for January. It isn't too often a site gains this type of recognition after launching in such a short time.
You know you are on the sunny side of life when playing at Bright Bingo. It turns a dreary day upside down and brings good cheer to the bingo community featuring Chat Moderators that are refreshingly warm and friendly that quickly becomes contagious.
With an impressive platform of products that unites 8 magnetic software together, it delivers thrills going beyond Bingo with over 200 Slots.Slots offer a robust collection of stunning graphics, exciting features and Bonus games guaranteed to excite.
Explore lucrative promotions that spoil not only the new player but the loyal ones as well with Free Bingo and exclusives like Free Spins, Free Cash and more. LBB is proud to honor and recognize Bright Bingo for going in the right path of success.
One of the most popular names in the online Bingo industry is a site that launched in 2002; Bingo Hall. We are proud to give them our LBB Site of the Month award for March, 2015. It was a decision by our team based on several factors after realizing it has been long overdue.
Recognized throughout the world, it also is a favorite destination for players in the United States who are invited to join and participate in large variety of games powered by Parlay Entertainment and Top Game software. One of the most impressive things about Bingo Hall is the incredible promotional offers. Not only are they plentiful and lucrative they are fun, creative and kept current.
Daily, Weekly and Monthly exclusives are always going on creating plenty of action and excitement for players. Congrats Bingo Hall for establishing a warm, inviting and exciting environment. Keep up the good work for a job well done!
Celebrating the fine accomplishments of Bingo for Money, the LBB team is proud to gift them with our Site of the Month award for April. They are a strong contender in the online Bingo industry for drawing in the US market of players as well as internationally.
One of their strongest assets is given to the outstanding promotional offers that always provide fresh, unique and lucrative incentives. Players can always rely on a friendly community and helpful Chat mods with a large variety of games including 90, 80, 75 and 30 ball to keep the bingo community happy.
A big congrats goes out to Bingo for Money for providing an exceptional platform that reaches a global market of players and also embraces the US players.
LBB is proud to announce Instant Bingo for the Site of the Month award for August. The popularity of the site has grown substantially since its conception. Inviting an international level of players and a favorite in the US, it has become a popular choice among the online Bingo community.
One of the many attributes of the site is the dedication and focus placed on the Bingo platform. It is a warm and engaging neighborhood of friendly roomies and Chat moderators. An exciting selection of other games like Slots, Video Poker, Keno and Pull Tabs will keep the adrenaline rush going.
Bonuses are a nice perk but Instant Bingo goes beyond standard offers. Players can expect a robust collection of fun and lucrative specials including Tournaments, Chat Games, Jackpot games and so much more. Congrats Instant Bingo for creating a site that is a worldly flavor of integrated players and magnificent promotions.
LBB is happy to announce its Site of the Month Award for December to 123 Bingo. It is an excellent way to end 2015 with one of the leading online bingo sites in the industry. Founded in 2004, its long history represents the good business practice a team behind the scenes have. The site is beautifully designed and kept well-manicured month after month.
A diverse community including US players visit the site on a daily basis and indulge in the fantastic promotional offers that aren't only generous but fun and creative as well. Players come to play Bingo but stay for Treasure Island Slots and a nice collection of weekly Tournaments among other thrilling games. The adrenaline rush is in full swing as the competition heats up with Bingo, Slots and Treasure Island Tournaments.
Congrats for a successful well-accomplished site. LBB wishes a great and wonderful 2016 ahead 123 Bingo. Keep up the good work and we look forward to a continued excellence this year.
We proud to announce that Cyber Bingo tops our list for February, honoring it with our prestigious LBB Site of the Month award. If longevity is important to the integrity of an online Bingo establishment, then for sure this site represents as one of the leaders in the industry. Launching in 1996, this year will mark its 20th anniversary entertaining players from around the world including the US.
One of the greatest advantages are the variety promotions that are new, fresh and updated on a monthly basis. Players can depend on generous exclusives that relate to what is currently happening including holidays, special events and more. Bingo has a robust selection with Bingo Freerolls, Fantasy Bingo, Bingolicious, Fair N Square and Guaranteed Games to name a few. There is a collection of Slots to choose from including a whole host exclusive games.
Congrats Cyber Bingo for a successful site that will mark its 20th year and for earning the LBB award. We look forward to the next 20 as it continuously evolves and grows.
With age comes wisdom and is why LBB is proud to announce Bingo Hall with our March Site of the Month Award. Experience is the key element that gives this site knowledge and understanding of what players want and need. Their longevity in the online industry since 2002 speaks volumes for a solid reputation.
It is a popular choice for the US Bingo community where they are cordially invited. New guests and existing players appreciate the avalanche of ongoing promotions including new exclusive offers added on a monthly basis. VIP members are spoiled with increased payout limits, birthday Bonuses, Comps, Tournaments and more.
While you'll join to play your favorite bingo games, it is Slots, Video Poker and Keno that will have you linger a bit longer. Bingo Hall has done an outstanding job at entertaining players by offering premium games to meet every type of budget. Congratulations for the great recognition received throughout the years as LBB wishes continued success in many years to come.
We couldn't be happier than to honor Bingo Fest in the LBB Site of the Month Award for May. It is more than a party; it is a festival of entertainment for the Bingo community. It is highly praised especially for those players in United States that are welcomed.
As a brand that is part of the Vista Gaming camp, it is a testimonial to trusted sites players can feel confident about. Support is always ready to lend a helping hand 24/7 in a courteous and expedient manner. Bingo won't break your budget with cards starting as low as 5 cents each up to $5 for the high stakes player. Players linger long after they are done playing bingo with a smorgasbord of Slots, Video Poker and Table Games options.
Having a reliable and trusted site is an important aspect and Bingo Fest is the perfect choice to consider and the main reason they have been honored by the LBB team. Congrats and a very special thanks from the LBB team goes out to a well-run operation that puts emphasis on customer care.
Putting heart and soul into every aspect of their site is what made the LBB team stand up and take notice. It is with absolute gratification we crown Heart Bingo as our Site of the Month for July.
Heart Bingo goes beyond the ordinary as they appeal to a grandiose market of players. As part of the Heart Radio group, listening to music live is extra entertainment value. The platform combines the initial allure of 90, 80 Bingo and adds cohesive software integrating some of the hottest games from land based and online Casinos.
Always staying fresh by adding new Bingo rooms, Slots and reviewing the VIP program for bigger and better benefits is a trademark of excellence. Congratulations in receiving LBB's higher honor.
It's hard to forget a name like Bingo.com but what is even more memorable is the gaming experience. The LBB team has chosen it as the August 2016 Site of the Month. Our award goes out them for a stellar package of products that goes beyond the standard expectations of an online bingo site.
Their success is due to the continuous effort to expand and grow. Initially debuting as single software to an impressive integrated platform. Endless entertainment is available with bingo tournaments, casino, and live casino a player has it all in one great spot.
Promotions are kept current including free bingo, escalator jackpot and daily slot tournaments. Play on a regular basis and it will not only be noticed but appreciated with a loyalty program that spoils with great benefits.
Keep up the good work and never stop growing and reaching to be the best. Congrats on receiving our award for Site of the Month!
We took a closer look at Zinger Bingo especially since it comes from good stock with the 888 Group behind it. Making the decision to honor it with our Site of the Month award for September was a piece of cake for our team!
Powered by Dragonfish, a true leader in the bingo industry is the type of confidence in quality players can rely on. There is big money up for grabs in the rooms including the life changing Million game plus the free games is an added bonus. Zinger doesn't fool around when offering a diverse selection of slots either with over 300 plus to rummage through. There are the same one arm bandits played in the biggest Las Vegas Casinos on the Strip like Ghostbusters, Siberian Storm and Kitty Glitter to name a few.
Newly established in March, 2016, it is certainly dressed for success. Commemorating Zinger this early into their launch with our award is something we have complete faith in and have high expectations for a great future. Congrats on a site that has what it takes to succeed.
We are thrilled to recognize Katie's Bingo by honoring it with our October Site of the Month award. What truly piqued our interest are the personal touches that are more than the games, but the overall allure that attracts players. The web design has a sweet welcoming appeal and characters to match.
There is a chemistry among players that creates friendships that enhance your playing experience. There are three bingo variations to choose from including a smorgasbord of slots to choose from. Get the same action as a Las Vegas casino floor with premium slots like Wizard of Oz, Kronos and Cleopatra to name a few. Once you have joined it is a relatively good prediction you are there to stay and will reap the great VIP benefits.
Prepare your favorite cup of warm goodness, play, win and chit-chat with your newfound roomies. Katie's Bingo you put the delight right where it should be, in every room. Congrats on a site that is sweeping players off their feet!
Is it the name that spawned Lucky Pants Bingo as one of the best? Nah, it wasn't, it takes more than that to budge this team in selecting it as LBB's Site of the Month for November. This unique site rose to stardom the old-fashioned way: providing excellent service, friendly support and a diverse software platform that goes beyond the outer limits of entertainment. While it does take a certain amount of luck to win, it doesn't for business as long as there is enough care put into it.
The combined software suppliers take the cake folks in a magnificent platform as fit as any Las Vegas casino floor! Take a spin for yourself and discover premium reels like Wonder Woman Gold, Cleopatra and Twinkle. Promotions and bonuses galore beckon the player like a moth to a flame with deals that are too irresistible to ignore.
But what really propels Lucky Pants to the top of the heap is the relentless pursuit to keep their customers happy, a mission in which they have more than accomplished. A big congrats goes out to your success and for receiving our reward.
Fancy best portrays the composition of Swanky Bingo and it is number one for December as our LBB Site of the Month. It has a specific swagger that can't be missed but hey, as the cliché goes, beauty is only skin deep. Look a little closer and you'll see that the games selection is anything but shallow since this online tasteful site certainly knows how to please a bingo crowd. In under a year since it has launched, it's made a striking impression offering lavish perks.
The new player gets a welcome package that makes the competition pale in comparison. Once you're off to a good start the promotions keep right on rolling with consistent entertainment value. The bingo games are tops with 5 variations to select from and quality slots and casino products.
Swanky has their priorities in the place and that is treating all customers like royalty with VIP treatment that merits one very high thumbs up. It gives even the budget minded player a sampling of the champagne and caviar glamour. Congrats on receiving our LBB award.
In April, the LBB Site of the Month brings showers of admiration for BidBingo by honoring them with our award. There won't be an auctioneer chanting at the speed of sound for an audience of bidders to get into one of the bingo rooms! No way, the only thing tough about joining a room is deciding to play in 90, 75 or High 5 games.
The bingo games are in excellent company with a great intermixture of slots and casino games that are the cream of the crop. Hot slot titles like Kronos and Wizard of Oz maximize the spinning frenzy. Promotions are too hard to pass up with no wagering requirements, guaranteed jackpots, happy hour and a loyalty program worth sticking around for.
Congrats BidBingo, we won't be bidding you farewell anytime soon with a site that will surely flourish into the next decade and beyond.
Sitting at a round table discussion, the LBB team puts their heads together in deep thought of the perfect site to measure up to June and the summertime fun it brings with it. None other than Blighty Bingo is recommended and in complete harmony, the entire room hails a 'hell yes'! It is the cat's pajamas for wit, charm and a sense of humor that will certainly brighten up even the grumpiest player's day.
It's the cat's pajamas and we aren't talking about the timid kitten in a room full of rockers either! If you don't believe us just take a gander at the website and the cartoon-like comical characters that reveal offers that are bold and downright beautiful! A real eye-opener is the no wagering on winnings, uh huh; you read it right. Make sure to check out the 'No Lose Bingo Rooms' that will leave you awestruck.
Once you have had your thrill of bingo there are over 300 games to keep you busy as a bee. It is a real lollapalooza site and that is why we so humbly award Blighty Bingo with our May Site of the Month award. Congrats on one humdinger of a site and keep the good work up.
Keep calm and bingo on with our pick for the standout site of September 2017. Bingo Minions, a bingo playing minion fan's paradise, is our recommendation for settling in for a cosy evening of fun and games. Powered by Jumpman Gaming, first-time depositors get a spin on the Mega Wheel for a chance to win up to 500 free spins! That's definitely enough to keep you warm this month, right?
Backed by the 15Network, the bingo rooms feature attractive jackpots, network games and amusement available to only the loyalist of minions. Slot games tickle your fancy? Try your luck on some of the UK's favourite titles such as Shaman's Dream, Irish Luck, Sugar Train and the illustrious Fluffy Favourites!
You never know - your name may appear on the 'Winners' page sooner than you think. In the meantime, browse the promotions page for weekly offers like Monday Madness and Friday Night Takeaway. From the adorable design to the sensational entertainment, prepare to embark on one of the liveliest sites around. From all of us here at LBB, we wish you lots of luck!
On the worldwide web, there is the privileged few chosen as the royalty of online bingo. We honor Queen Bee Bingo as our Site of the Month for October. Like honey to the bee, it is natural magnet players are drawn to. From the palatial line up of multiple software suppliers married together to majestic offers.
Does "wager free" strike a cord of anticipated excitement? We thought so because it is the bee's knees in promotions! Each bingo room features a calendar of events to keep the community in the know of the latest happenings. Spins are given away on some of your slot favourites daily to kick-start your gameplay. You will surely revel in the casino suite of products that have the hottest slot titles in the business.
If you are not yet a registered member, be sure to take advantage of our exclusive Sign-up Bonus that the Queen herself granted us. Congrats on running a successful operation and receiving our prestigious award Queen Bee.
Who could be better at the gift of gab? If you are in a bingo frame of mind, the answer is easy - ChitChat Bingo that's who! Our team has elected this site not only for its friendly chatter among a community of players, but also entertainment that is unprecedented.
We like how new players are given plenty of incentives and not tied down to just one promotion, but, instead, several. That is not the only target group because night owls, weekenders, happy hour and bingo ticket rewards are all part of the adventure. One of the real eye-openers is the 2 million points contest waiting to be scooped up. The multi-software slot venue will satisfy the fiercest of Simon Cowell critics!
Always moving forward and leaving room for improvement is what ChitChat does best and we have watched them grow and prosper through the years. Congrats for making our Site Of the Month for February 2018.
Cyber Bingo - is there any doubt why they wouldn't make LBB Site of the Month?
Ask any US bingo lover and they will flat tell you, its an American dream site! Besides catering to the US (and international) there is a lot more to tickle your fancy.
What makes Cyber so spectacular?
Pull up a chair folks this might take a while! To condense in short form they have nice, NO (let me rephrase) stupendous promotions and bonuses. Sure there are offers out there, however, they don't quite match up to the unique fun the marketing department stirs up.
What we like is how players feel right in the spirit of current events and holidays that are regularly featured every month.
How about:
Freerolls
Tournaments
Exclusives cash games
Birthday bonuses
VIP program
Bonuses
Slots
Video poker
Their longevity alone speaks volumes
A business can't celebrate a 22 year anniversary without offering quality customer service, a fantastic library of games, a loyal following and big payouts to winners.
It is a no-brainer!
Congrats Cyber for receiving our special award for August and for having what it takes to make it to your 22nd Anniversary.
LBB closes the year 2018 in a big way for December. Queen Bee bingo is what we are talking about! It's the bees knees and definitely deserve true recognition with our Site of the Month award.
Why are they such a honey of a site?
We thought you'd never ask!
Players aren't running away, instead, they are drawn like bees to honey. And why not with the generous offers that rile up a crowd? We are talking about daily goodies like extra spins, free bingo tickets and what about those wager free deals! That's something you just don't see every day.
The game selection is premium with products from multiple software. 90 ball and 75 ball are available in several rooms to choose from. When dabbing those numbers is over there is casino games and slots to keep everyone busy as a bee. Having joined the ranks of the online circuit in 2017, they have already made an impression. It's a team of dedicated worker bees that make it a sweet as honey success.
Wishing you continued success and we are proud to honor a job well done.
Bingo Spirit Testimonial
It's not surprising to see Bingo Spirit picking up the 'Site of the Month' accolade, what with being a community-led bingo site that puts the player at the heart of everything they do. Just a few of the benefits of Bingo Spirit include; a free no deposit welcome offer; sign up claim a free bonus to effectively test drive the site! Then there are plenty of promotions – you'll find promos for specific times of the year like Valentine's Day, Easter, Summer, Fall and Christmas, then you have plenty of free bingo rooms to try your luck with…
…not only that, but BOGOF specials too! Playing bingo doesn't have to cost the earth and it certainly doesn't here, thanks to bargain-busting ticket prices and games where you get more bang for your buck.
The chat hosts are warm and friendly, greet you when you enter the room and engage in conversation, no matter how silly or random the topic. Players who are unsure on the bingo lingo can brush up on many different terms used, via the jam-packed community tab, where there are other topics offered. A gallery of pictures, links to social media, information on special chat games and other heartfelt stories create a close-knit family feel.
The cherry on top of the cake here is the loyalty rewards; from the moment you join to the moment you leave (why would you leave?). You'll qualify for some extra special benefits, including; free bingo tickets, real cash, bonus cash and prizes plus entry into VIP bingo rooms!
Keep up the good work Bingo Spirit!
April showers welcome Springtime with one of the best sites out there – Loadsa Bingo. We have dedicated it with our LBB Site of the Month. How in the world did it make the top spot? Honestly, it was a no-brainer for our team!
How does no wagering requirements grab you? That's enough incentive right there alone but there is still loads of bragging rights to share. There is a huge platform of software suppliers to keep customers happy and content. But hold on to your hats, there is more because what makes this gaming portal even more enticing is the exclusive games! There won't be any complaints of the same old humdrum games here. Pick your choice between UK's 90 ball or US 75 ball bingo, better yet play both!
Ok, ok it all sounds good but let's get down to business – withdrawals. You'll be swept away with no cashout limits. So, go ahead and win big, no problem, there are no crazy restricted withdrawal limits. Loadsa Bingo congrats on winning our award and placing the player's needs first!
Our site of the month for June 2019 is Bingo Idol. This is quite an achievement for the company, as it only launched at the start of the year. Now, the fact that the site is operated by TAU Marketing Services means that they are not exactly newcomers to the scene, as the same company has several other bingo brands under their wings. These technicalities aside, let's see why the site deserves our site of the month award!
No wagering requirements!
That's right, not a penny needs to be wagered when it comes to bonuses and wins. Simply make your deposit, claim your bonuses, and play away without a worry in the world. For first time depositors, this means bingo tickets up to a hundred pounds in worth, and to top it all some free spins for slots!
Bingo is a social game…
...and Bingo Idol is a social gaming site. The traditions of bingo are kept strong, and players are able to chat with each other as they place their bets or fill in their bingo cards. Besides bingo games and dozens of different bingo rooms, the site offers a wide variety of slots to enjoy.
Did we mention the bonuses and promotions?
It's not just the first deposit offer that is worth checking out. The site offers daily free spins and free tickets for bingo games. On top of this, there is a loyalty program that makes it worth your while to play on a single site. You can also earn monthly cashback rewards!
Site of The Year 2012 Bingo Hall
Latest Bingo Bonuses announces Bingo Hall with the Site of the Year Award for 2012. It has all the attributes of an esteemed online bingo site starting with a dedicated support team for impeccable service and wins the prize hands down for player respectability.
Across the board they excel in all phases of an exceptional operation. The promotional offers exceed expectations with creative weekly themes that reflect holidays, special events and celebratory occasions that are always kept current.
75 ball Bingo inspires players with over 300 patterns, Chat Games, Progressives and Guaranteed Jackpots. The Parlay Entertainment Slots and Casino Games compliment the site with a distinction players' return to time and time again boasting big winners attracting a large bingo community. LBB commemorates Bingo Hall with our highest award with pride and adulation.
Our highest honor is the LBB Site of the Year award and one that is taken very seriously because it rewards a site for yearlong performance. It didn't take much deliberation on the part of the LBB team to conclude that New Bingo Billy deserves the Site of the Year award.
It is a privilege to celebrate New Bingo Billy for outstanding service and loyal following of players. There is great pride in operating a site that customers can trust and where satisfaction is guaranteed. The New Bingo Billy team goes the extra mile to provide atmosphere that is entertaining and trusted.
They appreciate loyal players with Billy Points for every $1 spent that can be redeemed for real cash. Every type of player is considered and welcomed starting with the Wild Penny Room for the budget minded and Chat games that include a warm environment that has created a strong bingo community. Congratulations New Bingo Billy, it is a well-deserved tribute to a job well done.