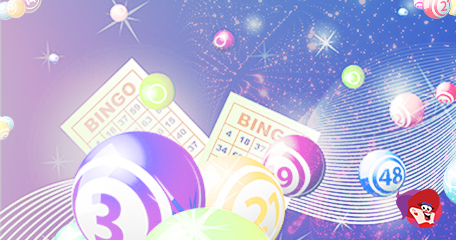 The number of players taking up the numbers game is growing. But when it comes to winning, do you have more chance online or at your local bingo hall? Statistically speaking, the number of players dabbing tickets online is soaring whilst the number of players heading to their local is dwindling, so based on that alone, you've more chance at your local.
However, based on value for money, online wins.
The number of games you get for your money at actual bingo halls is far less than those opting to play online. Typically speaking, a session of bingo (for a strip of 6 tickets) will set you back anything between £15 and £20. This includes earlies, mains and jackpot tickets which is roughly 14-15 games of bingo.
If you were to deposit £15 to £20 online, with tickets varying in price from 1p to 50p a ticket, you could be playing for a considerable length of time. Which is better? More chances to win spread over a couple of hours or less chances to win spread over days?
I know which I prefer…
…Online. That being said, I won't pass up the opportunity to head out once in a while to socialise. There's only so long I can go lounging around in my pyjamas with dogs for company.
Support Your Local
Less players = less prize money and this is affecting bingo halls up and down the country. The main reason for the decline in numbers is due to the smoking ban. Back in 2007, smoking in enclosed places in England was banned as a consequence of the Health Act 2006.
Many bingoers were up in arms and had a huge dilemma on their hands.
Should they go to bingo and head out into the elements to spark up a cigarette or stay at home in the comfort where they can smoke and play bingo games?
Many voted with their feet and said 'so long' to their nights out. The thought of lighting up in the freezing cold and rain went down like a bucket of cold sick. And, it was estimated that at the time of the ban, some 67% of bingo players were smokers.
Lots of smaller bingo halls closed shortly after with big bingo giants soon following suit. In 2007, Britain's biggest bingo hall owner, Rank Group (owner of Mecca Bingo), announced they will be closing the doors of nine of their clubs across England and Wales. At the time, they said the move was in line with its aim of "improving the quality of its clubs".
Gala Bingo didn't come out of this unscathed. Neil Goulden the chief executive estimated 13 clubs would close because of the ban, but the number of clubs within the group to close did rose beyond this. The domino effect soon set in with Gala Bingo in Scotland closing its doors. A staggering 80% drop in the number of players was the result of this.
Last and we suspect not least…
…Gala Bingo in West Granton used to welcome on average 8,000 customers every week, but this dropped to an average of 1,500.
Tax Cut
Some seven years after the smoking ban, the UK Government announced that the tax on bingo hall profits would be halved; going from 20% to just 10%. This tax cut was solely brought about as a bid to attract more players back to the bingo halls. The Government had high hopes for their legislation and hoped that bingo operators would put that increased profit via the tax cut, back into the prizes.
However, many clubs kept this increase in profit and struggled to attract more players. Sifting through statistics, it's difficult to say whether this had any effect on the rise in visitor numbers.
Positive Effect
Would you be surprised if I told you there was a significant in the number of players playing online bingo games back in 2004? Thought not. The positive outcome here is that online bingo really took off. Not only that, but technology is advancing at a rate of knots and went from a basic experience to the best bingo experience, even via mobile and desktop devices.
Socialising can be done in both mediums, although, online chat is far more appealing. When bingo games are in play, your local bingo hall permits players for talking. Online, you can type to your hearts content. Oh, and you can pick up some additional bonuses this way. Something you can't do out in the real world.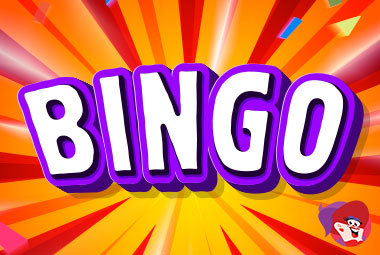 Bingo in Comfort
Advantages of staying home to play bingo are vast. Here are a few of my personal favourites:
Bingo games 24/7
The ability to switch between bingo and casino games https://latestbingobonuses.com/games/type/casino
Can win life-changing money via progressive jackpot games
Can connect with players all over the world
Play to win bigger cash, what with more players trying their luck
And you can do all this without having to concentrate. You can be sat there with your favourite soaps running knowing that if you pop into the kitchen to make a cuppa, your tickets will automatically play out and credit you if you win.
Online vs Land-Based – Who Wins?
Verdict time. I love a bit of both, but the demise in the number of players going out to play bingo is down to two factors; the smoking ban and advancements in technology. When looking at how much you can win, online wins.
The National Bingo Game delivers a maximum win potential of £50K in both afternoon and evening sessions. Buzz Bingo have roll over jackpot games where cash can reach shocking amounts. Back in August 2018, the full house had final come to the end of its 32-day rollover when a lucky dabber won £169,046.81 – plus a £2,500 in club prize.
Nice cash, however, the cash up for grabs online is far, far more substantial. You have bingo games on Jumpman Gaming sites to win £1.5m three times a week. Not only that, but the casino games also feature multiple millions via bonus jackpot games. And it only takes one minimum bet spin to scoop that lot. Have you seen the Wonga up for grabs with the Red Tiger Gaming progressives? Have a blast with Arcade Bomb or indulge in fiery antics in Dragon's Luck Power Reels to win jaw-dropping prizes.
For me, choccie biccies, tea and playing bingo whilst scrolling Facebook wins.
What wins for you?
Back to articles
Your feedback
Please enter your comment.
Your comment is added.