United Kingdom jurisdictions
Online Bingo Sites regulated in the UK ➤ Learn about online gambling in the United Kingdom including rules and regulations for this jurisdiction (UKGC)
In cooperation with licensing authorities, Great Britain established the Gambling Act of 2005, which represents the regulatory core pillar of the land-based and online entertainment sector. The Gambling Commission is an institution in charge of governing various aspects of the industry and is sponsored by the Department for Culture, Media, and Sports. Moreover, it is funded by organizations and independent operators certified by this institution.
Globe-wide, this jurisdiction is known as the one with the most stringent requirements and rather high fees for licensees. For that reason, interested parties often turn to other licensors, where the said requirements are less rigorous and fees more affordable, to say so.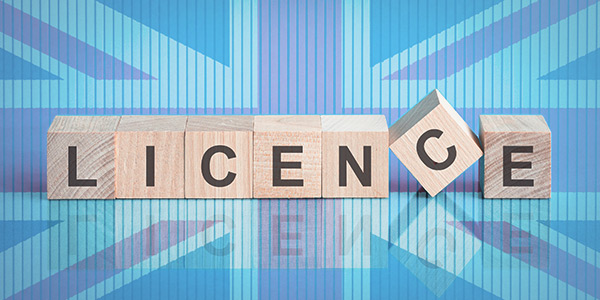 License Requirements
Operators interested in providing remote gambling services, online or through other channels (like social media, for example), and want to advertise their services to consumers residing in Great Britain need to obtain a license from the Gambling Commission.
Depending on the specific needs of business owners, this body can grant three forms of licenses: operating, personal management, and personal functions. On top of that, an operator may need to obtain a premises certificate, which is usually granted by the local licensing authority.
It's important to stress out that for remote gambling, the Commission approves those companies whose equipment is located in the territory of Great Britain. The same goes for those suppliers interested in advertising their services in England, Wales, or Scotland, but are based outside the country. This change took place in 2014.
An operator interested in acquiring a license from this institution needs to follow a comprehensive set of rules if interested in running their business "by the book". Before officially greenlighting an operator, the Commission may conduct unannounced on-site premises visit, and test the offered products so to ensure everything is in order.
From time to time, the regulator may examine the documents and records. It may also rely on alerts from other sources, among which law enforcement agencies. If there are too many individual complaints on behalf of players, these can be taken into account as well when evaluating whether some breaches exist.
Companies that breach any of the terms are often penalized for regulatory failures and breaches. They end up having the license temporarily suspended or revoked permanently, depending on multiple factors.
KYC and AML Procedures in Place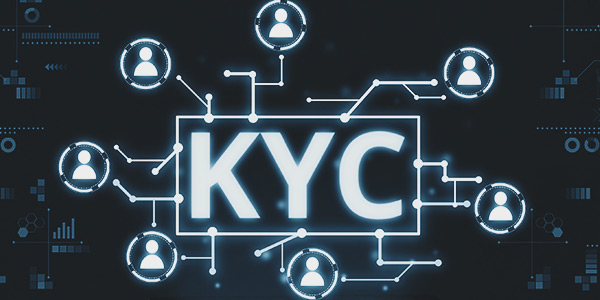 Know Your Customer or for short KYC is one of the most significant prerequisites for a safe and transparent gambling experience. To ensure clients are eligible for registering, or withdrawing money, and above all to ensure underage consumers do not access gambling services, operators need to have clear and transparent instructions on how it is conducted.
As for the players themselves, in most cases, they are required to submit certain documents to verify their age and identity. The basic set of requested docs usually includes passports or government-issued IDs, driving licenses, and household bills.
Furthermore, some venues may require a selfie where the player holds his/her document. In certain cases, some confirmations from payment providers are needed, or the source of funds. Also, some establishments go even further and demand notarized documents. These are obtained at the punter's own expense.
Starting May 7, 2019, every UK-approved service provider needs to verify the client's name, address, and DOB before they can deposit, play with real money, claim bonuses, and access demo games. Speaking of bonuses, there are plenty of limitations in this field, much more than in other jurisdictions.
On the subject of Anti-Money Laundering, aka AML, the regulator's duty as a supervisory authority is to provide clear guidance and all the necessary information so that operators could follow them and remain compliant. Venues are requested to complete self-assessment questionnaires related to AML and counter-terrorist financing.
Credit Card Ban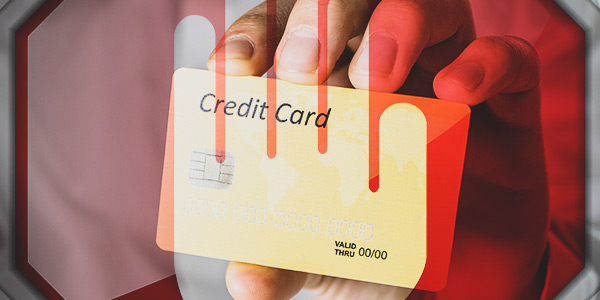 Starting April 14, 2020, credit cards are no longer permitted for gambling purposes. This means that all UKGC-certified online bingo rooms and casinos cannot accept deposits via credit cards. Credit cards added before April 6, 2020, cannot be used for deposit purposes, but can be utilized for withdrawals.
Player Protection
Players' complaints are taken quite seriously. If a consumer cannot resolve the situation with an operator through their support department, then a next step is taken, and a regulator is involved. Punters can submit complaints related to multiple situations, such as bonus offers, ID verification, problems with customer support, winnings and payments in general, IT issues, and more.
Also, this institution organizes Safer Gambling Week, which is usually held at the beginning of November. The organizations behind the initiative work unitedly to promote more responsible behavior and raise standards in the industry.
When visiting the official website of the regulator, customers can encounter a plethora of useful directions such as what to look at before gambling, how to stay safe, how to control their spending, restrict themselves from these activities, and more.
Worth adding is that the regulator is not tolerant to any content that might appear to be appealing to younger consumers. Some of the examples include slot games with characters from fairy tales. This refers to the wording itself, which should not imply that something is cute, adorable, without risk or lucrative.
Advertising policies in general are also quite stringent. It is advised that formulations that indicate the gambling activities bear no risk and are engaging are avoided.
In February 2020, the Commission partnered up with Twitter to limit the amount of gambling-related content served to users of this social media platform. Versatile safety tools were implemented, allowing clients to gain better control over messaging and advertisements which includes gambling.
Words of Advice
Finally, each player needs to have individual responsibility and should approach gambling with a high dose of responsibility. While the UK regulator will do its best to eliminate and minimize the chances for any illegal or unlawful actions, punters need to do their due diligence.
Therefore, always go through the Terms and Conditions of each bingo room you visit, and see if there are any predatory and unfair rules. Check how the site performs and what's the selection of games like, pay attention to banking policy and wagering requirements.
Gamble responsibly!
Showing results for Virginia, United States
Join and start earning awards
You will immediately get full access to our online bingo forum/chat plus receive our newsletter with news & exclusive bonuses every month.
Join instantly with your social account