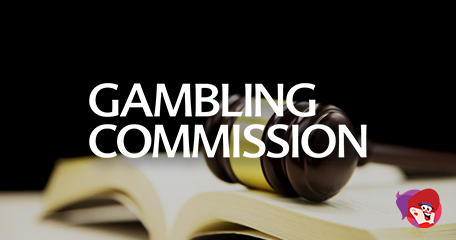 Politics, religion and gambling are three subjects that are sure to get the conversation going, but when you throw the three into the one subject, things are bound to get heated. According to the Christian faith, to be a "believer in Jesus Christ, there should be no appeal to take part in gambling. Gambling clearly breaks several biblical principles which are central to a Christian's way of life. A Christian lifestyle is one that expresses faith in the loving care and provision of Almighty God, not in chance or luck (Matthew 6:33)." But what has that got to do with anything?
The Christian Institute is often targeting the gambling industry with anti-gambling posts ranging from the playing of slot machines to casino references in television programmes, but they've recently upped their game and have branded the Gambling Commission as "not fit for purpose" over its new rules. New legislation was unveiled last week in a bid to impose stricter measures on those who play games online, including a ban on audio and visual graphics on a losing spin and spinning the reels more often than every 2.5 seconds.
More Action Less Talk
Sports Minister Nigel Huddleston said the new rules "will help curb the intensity of online gambling", but there are other in Parliament who are demanding more to be done! Opposition (Labour) MP Carolyn Harris, who chaired a cross-party group of MPs that campaigned for FOBT reform back in 2017, is wanting a cap on the amount you can spend per spin. And she often gets what she wants!
"Until we have parity on stakes both online and on land at £2, the industry will continue to profit from the damage addiction causes," said Carolyn, the chair of the Gambling Related Harm All Party Parliamentary Group, shortly before the former Conservative leader and vice chair of the group, Iain Duncan Smith piped up with "this has proved finally that the Commission is toothless, wet and not fit for purpose – this announcement is kowtowing to the gambling industry. If that's the best they can do, it's terrible."
Branding gambling online as a 'losers' game,' The Christian Institute went on to throw some data into the mix which detailed on average, £67 per month being lost on average on slots, £45 on sports betting and £36 on casinos. It's estimated some 70% of takings from online casinos is attributed to playing slot machines, and that is almost a £3.2billion in revenue!
A columnist is the Times, Jawad Iqbal, has welcomed the new legislation but says "much tougher action is needed to tackle an overly powerful betting industry that's destroying lives". The damning article published by the institute concluded with one final statistic, only this time from the NHS: "According to the NHS, those playing the games were more likely to have gambling problems than those who bet in other ways, with more than one in twelve deemed to be addicts."
Have you noticed a change in the way you play online slots recently? Let us know below.
Source: "Gambling Commission Branded 'Not Fit for Purpose' Over Weak New Rules". The Christian Institute. February 10, 2021.
Bingo Regulations & Compliance
Back to articles
Your feedback
Please enter your comment.
Your comment is added.
HulioSas 02/12/21, 10:02:41 AM
I have noticed 2.5 second message appearing on Red Tiger Gaming slots, but not on any others. But we could just bypass that by upping the stake so I think a stake cap is probably needed.