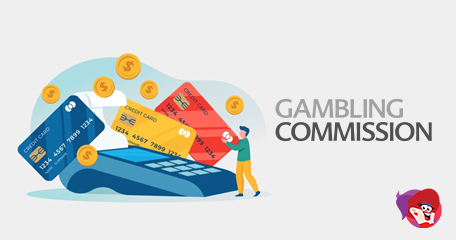 Making purchases once meant only being able to do so if you had the means to cover it; i.e. cash. Then, along came credit cards and the way we spend money changed forever. No longer were you required to have the funds to cover your transactions and this led to mounting debt for some.
Anti-gambling charities had been campaigning for years to stop the use of credit cards in gambling and in January 2020, the right people made the right choices. The regulator of Great Britain's gambling industry and the Department for Culture, Media and Sport (DCMS) announced than as of April 14th, 2020, consumers would no longer be able to fund gambling transactions via a credit card.
Adam Bradford, co-founder of the Safer Online Gambling Group (SOGG), said on the announcement of the impending ban: "This is welcome news and it will provide an extra layer of support for the hundreds of thousands of people who are addicted to gambling.
"It has been a long time in coming and we are glad the commission have acted decisively on this matter. This not a silver bullet to solve the problem as the gambling industry still needs to improve in many areas – for instance, performing better affordability checks on players and being more careful with its advertising. I hope the industry will react positively and continue to strive to be more responsible."
One Giant Step for the Vulnerable
Described as being "another vital layer of protection for consumers," this single piece of legislation will have a huge impact on the way online bingo, online casino and other gambling websites operate. Banking now means only being able to play if you have the funds in your account and there is no way around this via e-wallets.
A reminder was sent to operators in the days leading up to the ban coming into effect, stating that they must only accept payment via e-wallets such as PayPal, if those services prevent credit cards being used.
Neil McArthur, Gambling Commission chief executive, said: "This credit card ban will further protect consumers from financial harm and from today, nobody in Great Britain can use a credit card to gamble. It is a ban which ultimately reduces the risks of harm to consumers from gambling with money they do not have.
The ban also comes at a vital time as we are seeing an increase in the use of some online products, such as online slots and virtual sports, and our online search analysis shows an increase in UK consumer interest in gambling products since the lockdown began. This highlights just how important it is for gambling operators to keep people safe and the credit card ban will help that. This is another milestone and we will continue to look for ways to make gambling safer."
It's estimated 10.5 million Brits gamble online and of that figure…
…800,000 use credit cards to fund it. The research also highlighted that 22% of that figure were classed as problem gamblers with even more suffering some form of gambling related harm.
Source: "UK Bans Use Of Credit Cards To Pay For Gambling". Forbes. April 14, 2020.
Bingo Society News
Back to articles
Your feedback
Please enter your comment.
Your comment is added.