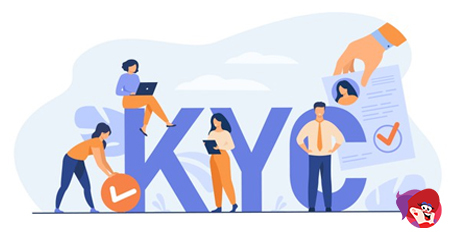 A Guide to Getting to 'Know Your Customers'
Playing online bingo and games requires more than just signing up and making a deposit, it requires account verification. All operators are required by law to request KYC (know your customer) documents at some point, but the quicker you add these, the better. Usually, KYC requests kick-in when you reach a certain threshold of withdrawals, only if you wait for this to happen, your cash out request will be stalled.
The rules on when an operator can ask for this info isn't set in stone, some require it right after registration while others request you supply documentation prior to a first withdrawal. The only thing that is set in stone is this is not mandatory – it's a requirement by law. Why? To stop money laundering, fraud and to prove you are who you say you are.
Big Tease Bingo offer a pretty straightforward process of uploading docs, as with other bingo brands on the Dragonfish Network, you log in, head to your account and use the upload form to supply a recent utility bill, a photo image of your passport or driver's license as well as an image of your registered card. Please note, when adding a photo of your debit card, please block out the middle 8-digits. Once uploaded, you're good to withdraw! Getting the verification out of the way before you start to play only makes the banking process all the easier (and quicker) in the future.
It's Not Always Straightforward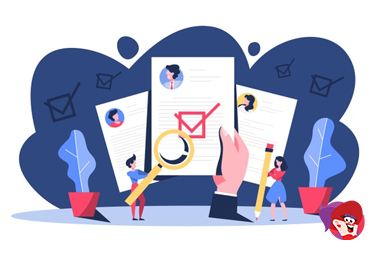 What about other brands? Jumpman Gaming have a rigorous KYC system in place, and when we say rigorous, we mean it! Upload documents required are the same; utility bill, passport/driver's license and an image of the card on the account, only, it's not as straight-forward as you think! A special upload page can be found within your account with a simple pick and click style form for proof of address (bill), but when it comes to the card, they want proof of card payment, not proof of card – so a screenshot of your deposit to the bingo site. Naturally, this can only be completed once you have funded your account.
When it comes to proving your identity photo-wise, you will be navigated away from the bingo site where you will be met with a blank screen with a QR code. Next, you open the camera on your smartphone/tablet and point it towards the code. A pop-up will appear on your mobile/tablet with a web address. Once clicked, you will be completing the next steps on your mobile device. What's needed? A photo of your passport/drivers' licence – front and back. This may take a few attempts. Even when using an iPhone 12 Pro Max, I often had the message 'image to blurry'. Once complete, they want to round the KYC process off with a selfie, just to prove your face matches that of the info you've just uploaded.
Operators will then keep you informed by email on whether the documents supplied have been accepted or not. If you receive no email, you can head back to the online bingo/casino to see if any notes have been made.
None of Your Business!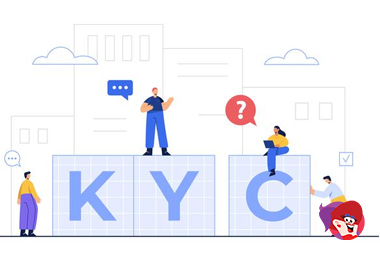 The next fun piece of uploading comes in the form of SOF, which stands for 'source of funds' and again, operators are required by law to request this information from players if they think there is or could be an issue. The difference between KYC and SOF is, you will be requested to complete the former regardless of where you play, but the later may not necessarily apply to you. If you're asked to supply information based on source of funds, this means the operator wants proof of your income, so a bank statement (photo or screenshot) will be suitable. Its not something people take too kindly to being asked about, but again, it's to stop people spending more than they can afford as well as reducing the risk of money laundering.
Are you obliged to supply this info? Of course, and should you decide not to, you won't be allowed to play or withdraw from the website again – even from the best bingo sites! Nobody is going to go through your statement looking at where you shop, it's just a process to confirm you have the means to gamble. You may be asked, you may not. I have been playing online bingo and games (live and slot verticals) for almost 20-years now and I have never been asked to verify my funds.
When you decide to upload KYC is entirely up to you, but by waiting, you run the risk of having a withdrawal request denied until you supply all the relevant info. Getting it out the way first means quicker withdrawals, and nobody likes the withdrawal process of a big win taking forever!
Have you ever been asked to supply SOF documents or has your KYC process not gone to plan? Let us know below.
Bingo Regulations & Compliance
Back to articles
Your feedback
Please enter your comment.
Your comment is added.
bridgetjones
06/23/21, 10:06:51 AM
I sent images of my card to a bingo site and they came back saying the corners had to be showing – they were! Emails back and forth took days because there was no live chat and the process took about 19 days to complete because of slow responses. I always get it out the way first now.