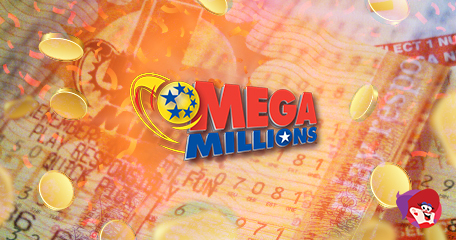 A woman from San Diego will never need to work another day in her entire life after scooping more than half a billion dollars on Mega Millions. On 7th June, Laarni Bibal, purchased a ticket for the Mega Millions lottery from Sorrento Deli Mart but didn't tune in for the live draw that evening. The very next day, Laarni learned that a winning lottery ticket had be purchased at her favourite store and instantly checked her ticket.
Speaking to the California State Lottery, Laarni said "My heart started beating really fast," after confirming her numbers matched those drawn; 17, 19, 27, 40 and 68 with Mega Ball number 2. Lottery officials revealed her ticket was worth $522 million and she had two options; the cash sum paid in instalments or a smaller one-off cash sum. Laarni chose the cash sum offer which resulted in a pay-out of $340 million (before federal taxes). There would be no further deductions from her winnings as unlike other states, California does not impose state tax on lottery winnings, which is a nice bonus!
Secret Hiding Place:
Laarni decided to wait a while before claiming her lottery win and while deliberating on what to spend her newfound wealth on, she decided to hide her ticket in a very secret location. When asked where the hiding spot was, she said: "I can't tell you. The secret hiding place is still a secret."
A new home and paying off debts are priority for this very lucky Mega Millions lottery winner, but the manager of the complex in which she lives now has revealed that she has already paid-off the remainder of her lease for her current property.
But it wasn't only Laarni that won big on this ticket – the store in which she purchased it did too. For selling the winning ticket, the Sorrento Deli Mart receive a cool $1,000,000. Adrian Goro's family have been selling lottery tickets for more than three decades but none of their customers have ever won.
"My mom runs upstairs screaming and she's like, 'We won the lotto!' I thought she meant my dad bought a ticket and we won like half-a-billion dollars. I was going out of my mind," Goro said, but despite Laarni beating them to the jackpot, his family still have a lot to be happy for and he revealed to local press his family's plans to open up a restaurant next door to their store.
Mega Millions Info:
Mega Millions is a lottery game which is available in 44 states across America plus Washington DC and the US Virgin Islands. Drawings take place twice a week on Tuesdays and Fridays and tickets cost $2 each per play. The jackpot starts at $40,000,000 and if a draw produces no jackpot winner, the prize will rollover and over with no upper limit until it's won. The rules are simple; match all numbers to win!
The largest ever Mega Millions jackpot in US history was on 13th January 2016; a draw for $1.6 billion and there were three lucky ticketholders who split the winnings equally.
Lottery & Scratchcards
Back to articles
Your feedback
Please enter your comment.
Your comment is added.