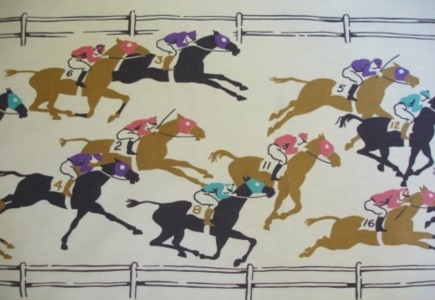 More bingo players tend to have other gambling interests than many other gamblers. More often than not if you encounter a sports bettor or a poker player that's their main interest but bingo players play slots, poker and even bet on sports.

An online bingo site like Gala Bingo is extremely popular in the UK and it offers a wide range of bingo and casino games. It's this factor that makes them so popular among players. With a versatile group like online bingo players it would seem logical to continue to expand your game offerings wouldn't it?

The majority of Gala Bingo customers are women so when the company decided to launch a sports betting tab on the site and market it toward women. Why not take advantage of the player base they've already got?

Now when you log into Gala Bingo you will find a new tab called Flutter. This new product looks like any other sportsbook with a range of odds and the bet slip following you around as you navigate through.

The Flutter mascot is an adorable yellow chick. What women doesn't melt when she sees that little guy? The ads are even geared toward the ladies. For example, the banners say things like "Does my horse look fat in this blanket" for horse racing, "Beat him at his own game" for World Cup wagers and "Who killed Lucy Beale" for a friendly EastEnders wager. Punters can bet on the 2014 Britains Got Talent, Big Brother and other TV specials.

Are you a sports betting online bingo player?
Bingo Games
Bingo Promotions & Bonuses
Back to articles
Your feedback
Please enter your comment.
Your comment is added.