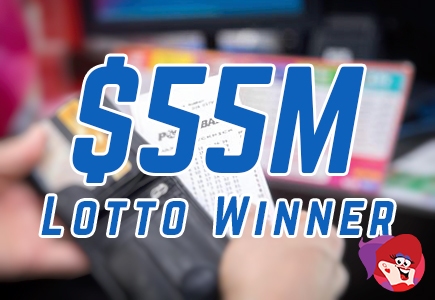 Well, it seems that some people have far better things in life on their bucket list than collecting a mind-boggling sum of $55 million. Just saying. Namely, a
lottery
player from Australia came forward only a couple of days before the money was due to be sent to the revenue office! Seriously, it takes a lot of guts to leave an eye-popping Powerball jackpot at the Tatts office in Melbourne for six months, and then simply show up seven days before the prize was declared void.
The winner, who wishes to stay anonymous, purchased the lucky ticket at Scole Lotto & News in Barkly Square, Brunswick. However, the search for the winner continued from January 11th, due to the incosistency with unregistered tickets. Nevertheless, on the last Wednesday in June, our champ took the real ticket to the Tatts Headquarters and prevented the money from being transferred to the Victorian State Revenue Office.
Still, little is known among the lottery players that in Victoria the money can be claimed interminably, regardless of how long it sits without an owner. What is interesting in this case, is that it wasn't only the highest Australian lottery jackpot in more than a year, but also the largest unclaimed prize in the country's history.
In the state of Victoria, there is a specific timeframe to collect the loot before it is transferred to the treasury. The owner of the lottery store in Brunswick said he is relieved that the winner has finally come forward. Regular customers and visitors can finally relax, knowing that the money is in the hands of the rightful winner, and that is good for business, added Sam Misiano, the owner.
Feeling inspired and lucky? Take a look at
Bingo Australia
and share your opinion in the comments section below.
Source: Koob, Fox Simone.
"Mystery $55 million lotto winner finally comes forward to claim prize"
. July 4, 2018.
Lottery & Scratchcards
Back to articles
Your feedback
Please enter your comment.
Your comment is added.