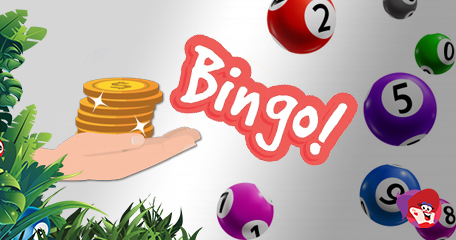 Before opening a bingo account, there are a few things to consider. First of all is the deposit method. Here in the UK, you'll be able to fund your account with debit cards, e-wallets and possibly even pay by mobile. Credit cards and cryptocurrencies are also available, but only to players outside of Great Britain.
The funding source is important. Some carry fees, others don't. If you're looking to cut the waiting times on withdrawals by (more than!) half, you'll need to use an e-wallet such as PayPal.
So, you've got your chosen payment method sorted. What's next? Forget which online bingo brand offers the best choice of games and promotions, there is one major factor that many of us over-look – and these are responsible gambling measures.
Every gambling establishment has introduced a series of tools to help players stay within their means, and to help minimise the risk of becoming a problem gambler. The registration process will often prompt you to impose your own limits, but these fail to pop-up, make your way to the banking section and decide on a sum that you are happy and able to afford to play with.
Finance Check
Daily, weekly and monthly limits can be imposed, limits that are tailored to your budget. If at any point you wish to change these, you have the option of increasing or decreasing. Should you wish to play with more, your requested amount will sit in pending for a period of at least 24-hours where you will be asked to confirm before changing.
Wanting to spend less? Your limit will be changed immediately. With more and more of us at home now, the urge to gamble could see many of us wanting to play more purely out of boredom. We urge everyone – from bingo games players to casino games spinners, to take advantage of the safer gabling tools on offer, so as not to fall victim to an urge to gamble, rather than wanting to play for entertainment.
Free for All
You don't have to be a big bingo spender to enjoy socialising, there are plenty of free bingo rooms and games available 24/7. Many of the best bingo sites even welcome players to log in just to chat so they're not on their own. Here's a run-down of some of the best bargain bingo games available today (and every day!):
General Bingo News
Back to articles
Your feedback
Please enter your comment.
Your comment is added.
Member's Feedback (1)
Bubles12
05/28/20, 06:05:06 AM
I didn't think to log in just to chat! Sometimes I miss being able to talk to my bingo buddies and always thought you'd need to make a deposit!