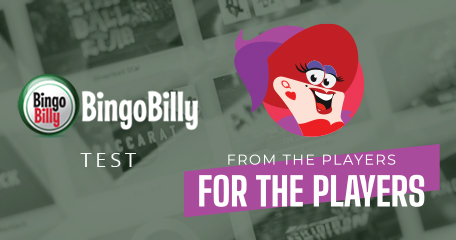 For more than 16-years, Bingo Billy has been welcoming US and Canadian bingo players with round the clock bingo and casino entertainment. Backed by a free trial offer and on-going promotions, it's become a popular online destination. Live support is available 24/7 and there are promises of low wagering when playing with no bonuses, but was this the case for our reviewer? Find out as we put Bingo Billy under the microscope in our latest From the Players For the Players experiment.
Tester of the day: Juggaloroscoe
Registration date: December 20, 2021 @ 9:00 P.M.
Deposit date, amount and payment method: Deposited $200 in bitcoin
on December 20, 2021 @ 9:20
KYC verification: KYC was not done as wagering was never finished
Withdrawal request date: N/A
Withdrawal received date: N/A
Registration and KYC Verification
On Monday, December 20, 2021, Juggaloroscoe signed up to Bingo Billy for the first time. Once the registration form was complete, he was prompted to verify his account by clicking the link sent via email. The message read: "Hello, you're just one click away from all the fun! To complete your registration and access to all our games, please activate your account by clicking the link below. Link not working? Copy and paste the URL into your browser."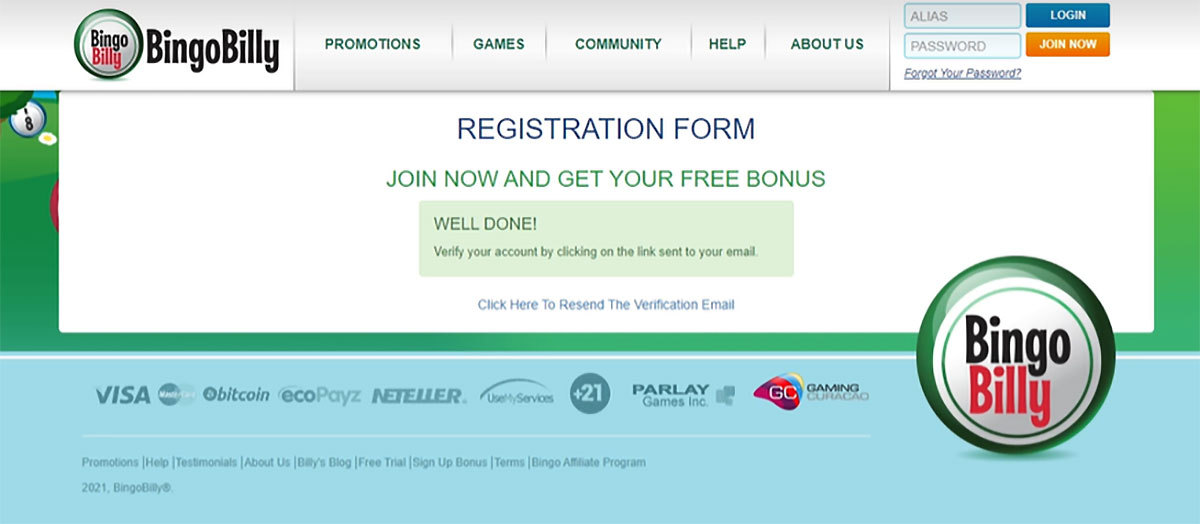 KYC verification documents are required. The tester planned to provide them upon cashout request. In general, we recommend providing the necessary documents after registration as the approval process can take several days. In terms of what you must provide, Bingo Billy requests the following:
Legible copy of a valid ID (no expired IDs, NO EXCEPTIONS).
Legible copies of credit/debit cards used, front and back. This will be requested whenever you use a new credit/debit card.
Legible copy of utility bill.
Fax Back Form signed the same as you signed on your ID.
Initial Deposit
Heading to the cashier, our tester of the day was faced with four possible deposit options; Credit Cards, Bitcoin, other Cryptocurrencies or P2P. Juggaloroscoe opted for Bitcoin, but before commencing with the transaction, he launched live support to ask, "Can I deposit without any bonuses please?"
Barbara K, the live support agent removed the bonuses but informed him that bonuses must be disabled prior to each deposit. No bonuses should mean no wagering, right?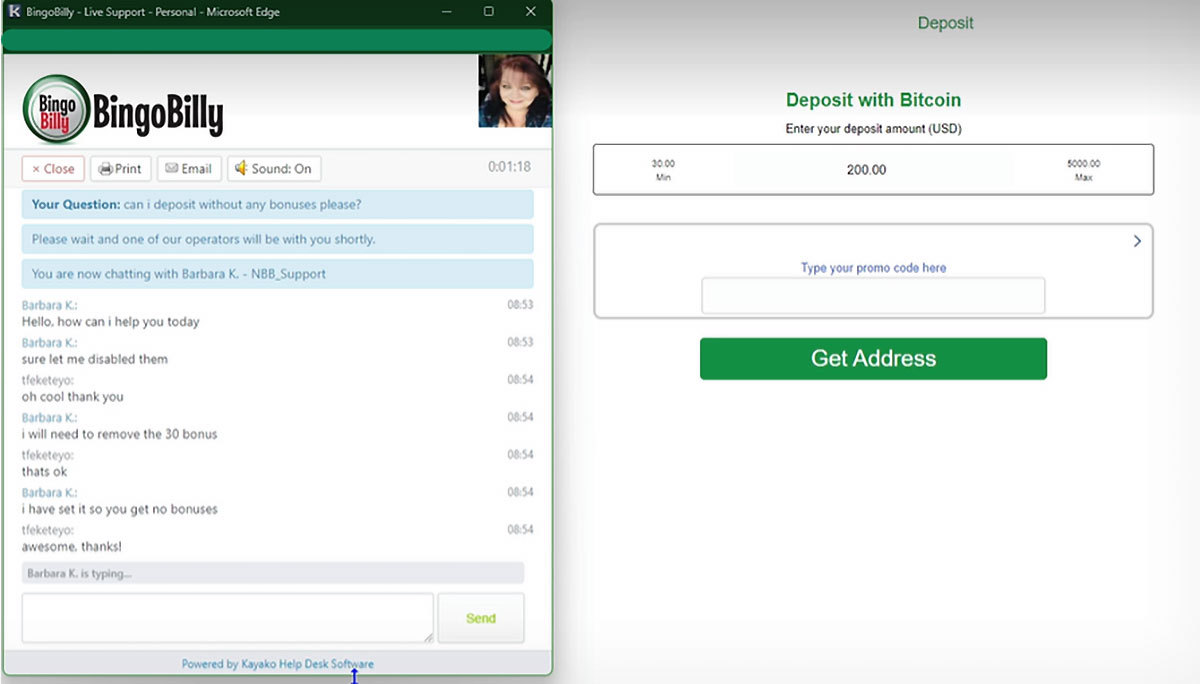 Wrong! The terms and conditions state that wagering of 3.5x would be attached to the funds when playing online bingo, but this would then jump to 30x when it came to playing casino games. A combination of bingo and casino games would result in that 30x wagering rule being applied.

After depositing $200 via Bitcoin, there was a period of about 20-minutes where Juggaloroscoe had to wait while the transaction was confirmed. Live support estimated it could take between 15 and 60 minutes to complete this process. Once verified, the $200 Bitcoin deposit was available in his Bingo Billy account with no bonuses as promised.
Gameplay
The reviewer thought the fastest way to meet playthrough would be to play bingo games due to the lower playthrough. Wagering with bingo would be $700 before a withdrawal request could be made compared to $6K when playing casino games. "Worry-Free Zone Room" was his first port of call. Tickets were priced at a reasonable $2 for 40 with a pot of $26.29 up for grabs. Not bad considering there were just 14 players in the room.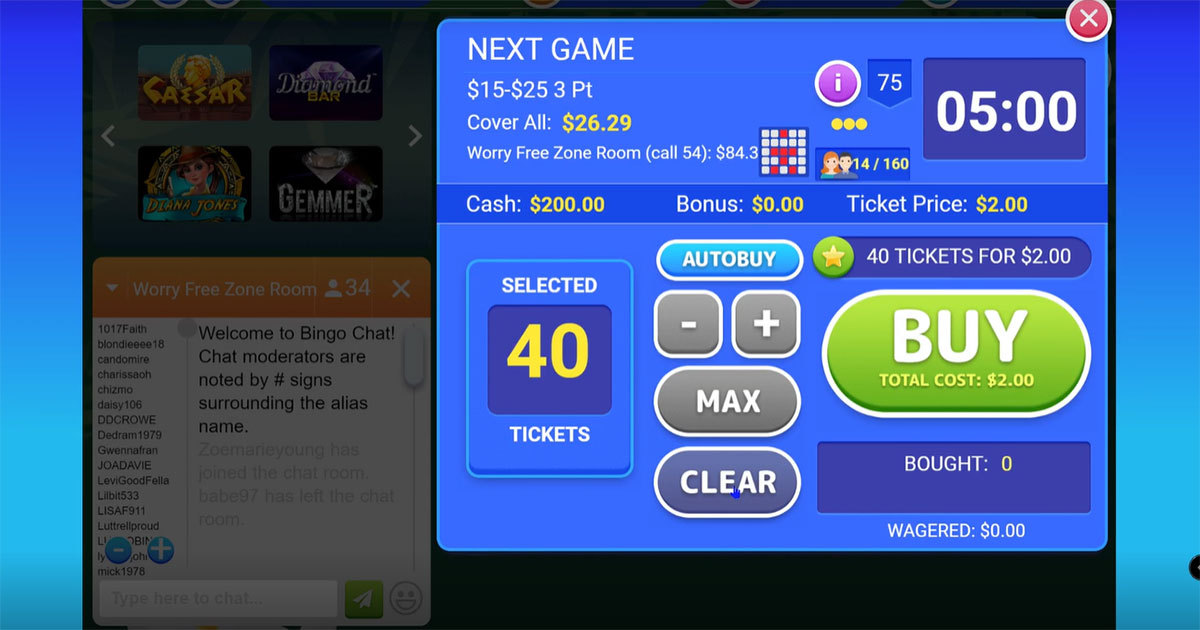 After playing a few rounds of bingo, the prize pots were getting smaller so with that in mind, our reviewer switched to casino games. Slot play would result in 30x wagering.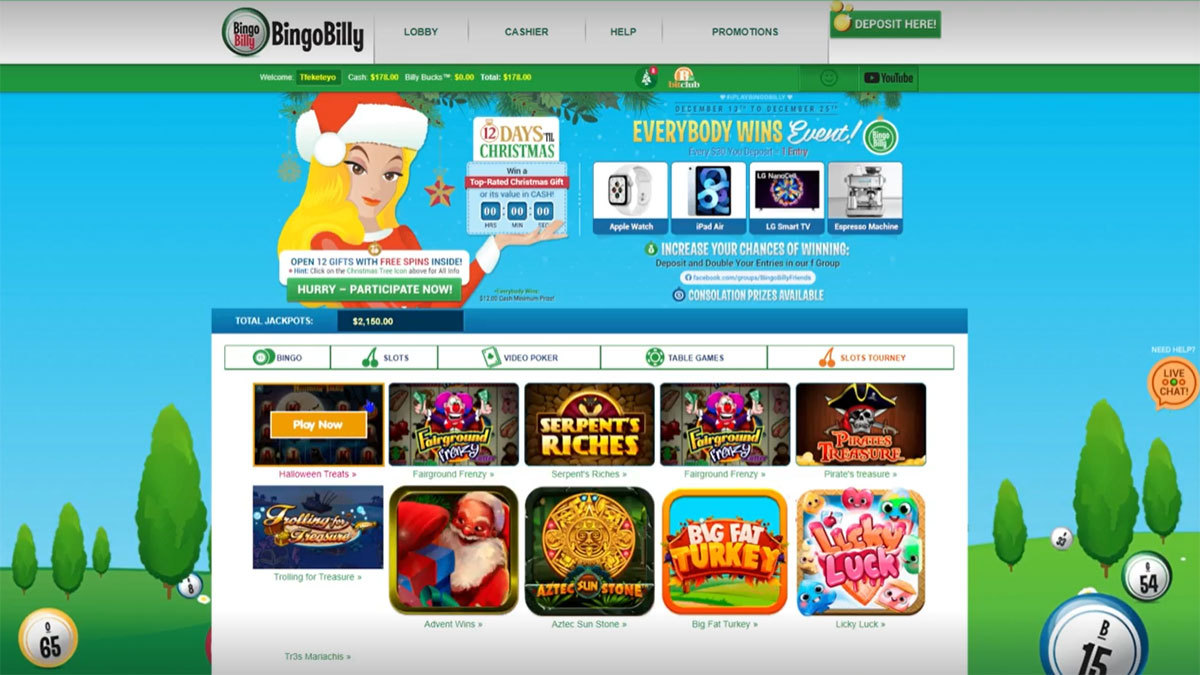 With it being so close to Christmas, Juggaloroscoe wanted to try his luck with some festive themed slots, Advent Wins being the first. A couple of wins here and there boosted his bankroll, but he needed to win substantial sums of money in order to clear that $6K wagering threshold.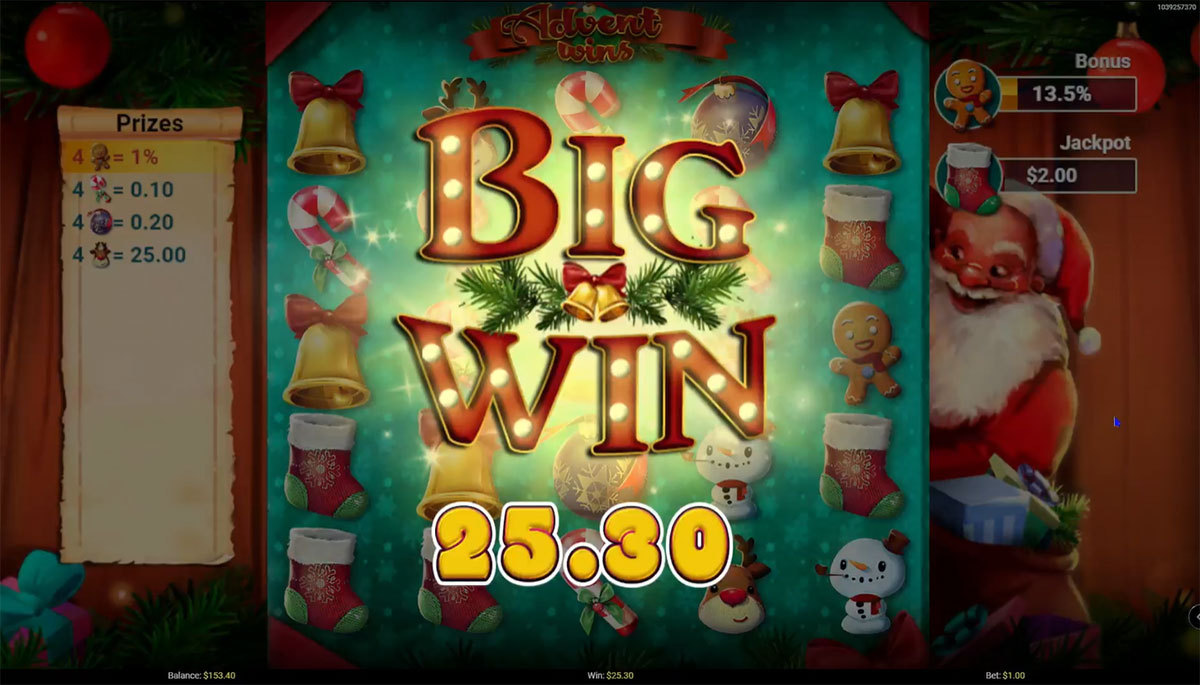 Requesting a Withdrawal
Unfortunately, playthrough was not met on this occasion. Wagering contributions per game type are not disclosed in the terms and conditions. Also, the T&Cs state the minimum withdrawal is $100 with $30 deducted as a fee for using Bitcoin, but he never got this far.

How Does Bingo Billy Stack Up?
Declining the welcome offer to make a straight deposit should mean no wagering, but not at Bingo Billy.
Red Flags:
Wagering requirements applied to all deposits – even when bonuses are removed.
Percentages of wagering contributions are not disclosed in the T&C's. For example, $1 wagered on bingo, should contribute 100% toward playthrough.
$30 fee for Bitcoin withdrawals. This is reasonable for a wire transfer, but not cryptocurrency.
One withdrawal permitted per week ($1,000 maximum per week for bingo and $500 per week for casino game winnings).
Withdrawals are permitted for players that have made a minimum deposit of $30 during the prior 30 days. You must also wait 72 hours between the time of the deposit and cashout request.
Your cash balance expires after 60 days of inactivity.
These findings conclude this extensive test as part of the project From the Players, For the Players. We recommend reading the T&Cs for more information. If you are a member of Bingo Billy or consider making a deposit, we hope this report provided some useful information.
From the Players for the Players
Back to articles
Your feedback
Please enter your comment.
Your comment is added.
Feelin froggy
03/08/22, 06:03:53 PM
We shared this report with Bingo Billy and the management team will review the feedback. Hoping they'll make revisions to the T&Cs. Fingers crossed!
Dzile10
03/07/22, 12:03:38 PM
Too many things weren't going in the right direction here, I don't know what I would single out as the biggest problem. The $30 fee for Bitcoin is really too much.