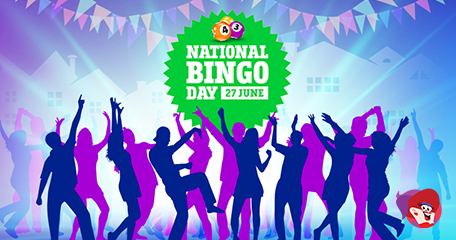 Get Ready to Celebrate Bingo this June!
Bingo Cams, the UK's first live bingo site dedicated to hosting the biggest and best online live bingo events has something to celebrate, well, two things actually, and the first is a new look website! The old layout wasn't the worse we've seen, and it certainly wasn't the best, but let's just say it was needed. Forget the basic, info-packed welcome page with various links overshadowing the grand selection of bingo rooms and games, because what you're about to witness is a remarkable change with more tabs for easier navigation.
What's New?
The landing page now features a full line-up of promotions ranging from the welcome offer to the specials of the day. The left-hand menu is where you will find quick links to various sections of the website as well as live support. Only, before I continue, let's just clear one thing up. You don't have to record yourself playing bingo to win at Bingo Cams! My sister thought you did so avoided it like the plague, but since learning the facts, she has become a valued member of the bingo dabbing community! If you want everyone to celebrate when you win, turn it on, but if you don't, switch it off! Simple!
There is an added incentive for broadcasting your win moments though. When you win a full house, you can choose to accept your Live Win Moment for promotional purposes – and you do, you will receive instant cash for doing this. Epic! The most popular games now take pride of place on the landing screen too, with titles ranging from Monopoly Live to Bingo Cams very own branded Megaways title! Plus, you can meet the bingo stars as well as the latest live win winners, all without logging in!
New features include the bouncing bonus bingo game, where players are selected at random to play an instant win style game once the bingo game has finished. If you are chosen, a pop-up will appear where you must grab your bonus ball before the timer reaches zero! Even if you're not chosen, you still get to watch as your roomies attempt to go for the cash. Now for the cherry on top of the cake, National Bingo Day celebrations!
For one day, and one day only…
…National Bingo Day will be guaranteeing more fun, freebies and cash than ever before! Sunday June 27th will be the day both land-based and online bingo establishments come together in celebration of all thing's bingo and at Bingo Cams, this means free bingo to win up to £50 in jackpots! Join in the freebie fun at 10am, midday, 3pm and 6pm for 16 rounds of guaranteed no deposit bingo. Everyone who takes part has the same chance to win with a pre-set number of tickets (10) awarded to each member.
Bingo Promotions & Bonuses
Back to articles
Your feedback
Please enter your comment.
Your comment is added.
Member's Feedback (1)
HulioSas 06/10/21, 10:06:27 PM
It wasn't too bad before! Can't wait to see what it looks like when I play on the weekend. Bouncing ball bingo games are so much fun!