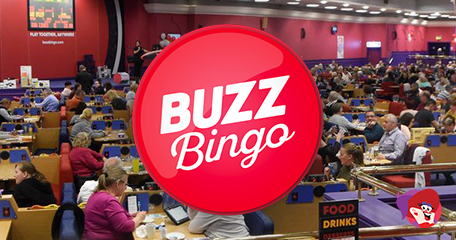 They may be the last to announce plans to reopen, but this is the news we've all been waiting for! Buzz Bingo's CEO has finally revealed how and when they plan to reopen, but as exciting as it sounds, you'll be asked to wait just a little bit longer.
Castle Bingo and Club3000 have all announced a phased reopening from July 4th, however, if you're waiting on your local Buzz branch to open its doors once again, you'll be waiting until August. Sindon's branch will be one of the first to welcome bingo players back with new social distancing measures, including screens and floor markers.
Don't be surprised to see cordoned off tables and taped up gaming machines because this will be the new norm to keep players at a safe distance. Sanitise stations will be available throughout each of the venues and players will be encouraged to use them regularly.
Welcome Back Comrades
Chris Matthews, CEO of Buzz Bingo said: "We can't wait to reopen our doors from 6th August and be back together again with our customers, it has been a long time apart. Our clubs are at the heart of local communities, but we only wanted to reopen when we were sure we had done everything to keep our customers and colleagues safe.
We've missed seeing everyone but the health and safety of our colleagues and customers is our number one priority. We've made sure extensive measures have been put in place to offer customers comfort so that they can safely return to their local bingo club to see old friends and enjoy a few games again."
This means all your usual bingo package will be available, so too will food and drink stations, although, you may be required to place your order through your electronic bingo device or mobile.
Matthews continued: "We've spent the last few months eagerly preparing for their return and our clubs are now secure with enhanced cleaning schedules, simplified sessions and easy social distancing. We want everyone to feel safe and relaxed in their local club and in the meantime, we are there for our customers with bingo, slots and games online.
We can't wait to welcome everyone back – at a social distance of course; both our regular players and friends – as well as new players who might want to try something new. Let's help the nation get its buzz back!"
For more information on how you'll be able to visit and play bingo, we recommend you follow them on Facebook as this is the first place you will get to hear of important news. Plus, you'll never miss out on a competition, quiz or promotion ever again!
Source: "Eyes Down! Swindon's Buzz Bingo to be One of the First to Reopen in the UK". Swindon Advertiser. July 03, 2020.
Land Based Bingo News
Back to articles
Your feedback
Please enter your comment.
Your comment is added.
Bubles12
07/03/20, 01:07:30 PM
At last! Delighted to hear they're reopening but I can't help wonder why they're waiting a whole month after everyone else!