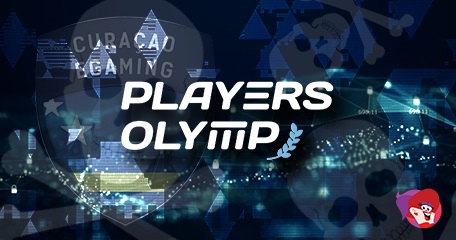 Concerned patrons of PlayersOlymp online casino are hereby notified that this problematic web hub of gambling purveyance has had their gaming license suspended by Curacao gaming authority, as evidenced by public information found on Commercial Register of the Curacao Chamber of Commerce.
This concludes months-long investigation led by team of LCB's content managers who have issued the initial warning in June after receiving several serious complaints from members of the Forum.
The Genesis of Criminal Affairs
Owing to LCB Forum member's pleas for help ...
...the inquiry began unfolding around PlayersOlymp casino (chiefly popular due to their hefty sportsbook) only to reveal a heinous pirating of games originally released by none other than NetEnt and Novomatic – two of the biggest games developers currently operating!
Although the biggest in proportions, this was certainly not their sole crime – various dishonest practices such as refusing to cashout players' legitimate funds and even accepting wagers from supposedly restricted countries all undoubtedly led to suspending their casino operations until further notice.
Once our team began digging deep into the suspicious origins of at least a portion of this casino's games our contacts at NetEnt and Novomatic and their legal teams have helped us get to the bottom of this matter by confirming that, indeed, games at PlayersOlymp lack legitimate license. This was at around the same time when casino's official site displayed a message saying it was experiencing "temporary technical issues" and when LCB staff got a notice asking for all PlayersOlymp content, texts, banners and trackers to be taken down immediately.
To make matters worse, it was somewhat hard to discern good from bad regarding this casino, as – for the time being at least – it was functioning as a bona fide web spot for good old-fashioned iGaming entertainment. Although potentials were there, these were not fulfilled to their full potential, but with no tangible evidence right from the go that something fishy was going on, they were given the benefit of the doubt under the motto "innocent until proven guilty."
However, this was to change very quickly!
Signs Were There From the Start:
It wasn't all bed of roses with this online place since the very beginning as LCB reviewers noticed some crucial Terms & Conditions elements were missing, as were such staples as Loyalty Plan which usually indicates that casino is serious about their players and is thinking long-term. This prompted a relatively low average rating and a suggestion to players to look for some other online casino of a better reputation.
It got from bad to worse when we got our official confirmation that two providers' games were counterfeit, soon after which NetEnt took to the court and began legal proceedings against the casino.
With casino in complete shutdown by this point, one final proactive investigation was undertaken which was to confirm whether or not casino's Curacao license has been revoked from them; and sure enough, indeed it has.
Until the fate of this casino (and its ownership structure) is resolved, distressed players who were never able to withdraw their rightful funds will need to remain patient until their saga is brought to a happy conclusion.
PlayersOlymp has been placed among rogue casinos on our sister sites' directories and we strongly advise players of looking elsewhere to get their dose of iGaming fun – even in unlikely case this particular site makes their way back, which we strongly suspect will happen, at least not until a new honest, managerial staff is instated, willing to make amends and restore casino's reputation.
Stay Vigilant!
A sad affair as it may be, it is yet another cautionary tale of how easy it is to be entrapped by ill-wishing individuals who run online casinos. Which is why we, yet again, urge our members to use their best judgment, do their homework in form of a thorough research of each new casino they're joining and, in general, be alert.
This personal initiative, better than any reassuring review, could be your guardian angel and save you a lot of aggro from having to take legal action in order to return your hard-earned money after prolonged periods of time.
We would like you to stay tuned for any further developments on this (just as any other rogue casino report that will unmask the wrongdoers) while our network of sites will keep working diligently on bringing the "bad boys" of industry to justice.
Bingo Warnings
Back to articles
Your feedback
Please enter your comment.
Your comment is added.