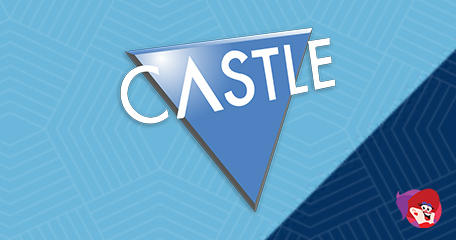 It would seem that our lives are set to return to (some sort!) of normality and we won't have to wait too long either! Only recently we brought you the details of all thirty-six Mecca Bingo halls that are scheduled to re-open in a few days and now we're hearing of even more bingo halls springing into action.
Club3000 made a special announcement on their website and revealed they're even counting down the seconds until they see their members again. Saturday 4th July will see Bristol and Stanley Park open their doors with Ellesmere Port opening on the 6th, followed by all remaining clubs in England on the 9th.
New measures have been put in place to help reduce the risk to customers and colleagues and these include the deep cleaning of every venue on a daily basis, disinfectant stations have been installed and there will be a one-way system in place. Unlike Mecca, Club3000 are welcoming players back without a booking system: "Entry to the bingo club premises will be made in a controlled manner and team members/colleagues will be used to maintain the appropriate social distancing requirement."
Eyes Down for Open House
Castle Bingo has also announced their plans to reopen by taking to Facebook with the following statement:
"Dear Castle Bingo Member, we are pleased to confirm that our Barnes Hill, Bootle and Corby clubs will all be back welcoming our members and playing bingo every day from Thursday afternoon 23rd July.
Jenny, Sheila, David and their teams are longing to open our doors and renew our dedication to ensuring you enjoy your visits. We have been beyond that to make sure the small differences are good ones. This means more space in your club with secure measures to make your bingo enjoyable and safe. Our dedicated hosts will be on hand to help and guide.
We are expecting the decision shortly from Welsh Government on when we will be able to reunite with our Welsh bingo players. Our teams are eager to open our house and call bingo. From the Castle family to yours, thank you, and see you soon. Yours sincerely, Jeffrey Harris, Chief Executive."
Over to you Buzz Bingo – it's time to pull those dabbers out! Many players have taken to Facebook to enquiry as to when the bingo halls will be opening, but all posts are going unanswered. Joanna Kirkland asked: "Does anyone know if the clubs are opening on the 4th July?" Judging by their deafening silence, I would guess not.
The last update we had from CEO Chris Matthews was back in March when this whole thing kicked off! A 'sorry we are closed' message is showing on the club's section of the website. Don't worry, as soon as we hear the slightest whisper of a re-opening, you'll be the first to know, so keep checking back!
Source: "A Message from Our CEO". Castle Bingo. July 1, 2020.
Land Based Bingo News
Back to articles
Your feedback
Please enter your comment.
Your comment is added.
Bubles12
07/03/20, 07:07:40 AM
Strange how Buzz are keeping quiet – I used to love visiting my local branch. Hopefully it won't be too long now before we see an announcement being made.