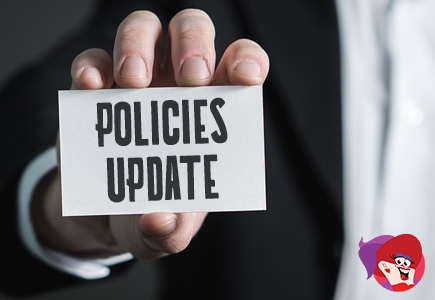 It seems that the Competition and Markets Authority is purging the industry from exploitative gambling operators, as Progress Play and
Jumpman Gaming
receive a warning to withdraw their restrictions on withdrawals. Both companies are instructed to make it easier and fairer for players to withdraw their cash, whose future winnings will be cashed out in a single transaction.
Gambling operators have reached an agreement with
CMA
to formally remove terms and conditions regarding withdrawal limits and dormancy fees as well. The association has found a number of irregularities within the £4.9 billion sector, revealing that certain networks use "
unfair practices
," most likely due to a growing number of online players.
Cease of Unfair Practices:
Up until now, the networks' terms and conditions did not allow any of the players to withdraw their money in a single transaction, but only in monthly instalments. This predatory rule was particularly relevant to jackpot winners, who were not permitted to make a full withdrawal. Instead of cashing out, their funds had to remain within the casino's treasury over an extended period, leading some to gamble again.
Another "
greedy exception
" referred to "
confiscating money from players' accounts
" in case they did not log in for a certain amount of time. In addition, both gambling firms have agreed NOT to confiscate players' funds if they do not meet their identity check within a specific timeframe...
Although every gaming platform needs to make appropriate identity checks to prevent money laundering or fraud, confiscating players' money for not providing information on time is unlawful.
UKGC Supports Changes:
The CMA has been collaborating with the United Kingdom Gambling Commission to improve terms and conditions for players, ensuring that consumers are protected at all times. Both the regulatory body and markets authority expect all companies in the sector to apply the same standards, otherwise they will face regulatory action, astronomical fines and additional penalties.
Senior director for consumer protection at the CMA, George Lusty said:
"
Jumpman Gaming and Progress Play are the first to commit to scrap their unfair withdrawal rules, but we expect companies across the sector to follow suit so no-one gets caught out with unfair terms and conditions when gambling online.
"
Source:
"Online gambling firms remove restrictions on cash withdrawals"
. August 29, 2018.
Bingo Regulations & Compliance
Back to articles
Your feedback
Please enter your comment.
Your comment is added.
zuga
09/03/18, 08:09:33 AM
this is actually good news. all these cashout restrictions is unacceptable biz behaviour IMO.