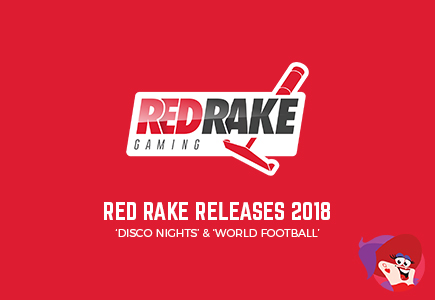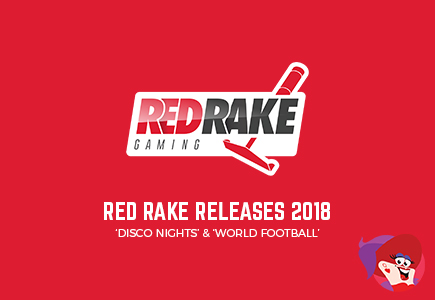 Technology has been progressing more rapidly than ever, and every time it introduces an aspect of everyday life in a digital form, people are forced to learn and adapt to the novelty. While some things have taken tech inventors much more time and effort to get the wider public's approval and acceptance, there are others which simply appear to have been made to exist in cyberspace all along. One such example of a rapidly adopted novelty in the world of modern technologies is the game of bingo.
Since the earliest days of bingo which mark the game as a means to collect funds for a specific cause, through the bingo halls and church gatherings that were practically a part of social life, this game has managed to reach the modern age. People of all age, nation and religion can still be found enjoying a round or two of their favorite pastime, only without the pressure of keeping their eyes peeled to the bingo card - there is computer software that does it for them.
Red Rake Gaming Software - Video Bingo & Beyond
The Red Rake Gaming software providing company is a Spanish establishment that has been operating in the world of online gaming content since 2011. This fact alone is rather praiseworthy, what with the major competitiveness among companies of a similar profile in today's perpetually progressive World Wide Web.
Red Rake Gaming offers players a chance to enjoy exquisite graphics, animation, video and audio effects which are always in line with the background story, doing their best to emphasize it. This way, a gaming experience at the Red Rake software products is an adventure on its own. Other than that, rewards are no less abundant on these titles - each new Red Rake Gaming release features its fair share of features that offer players multiple ways of landing winning combinations, hardly ever found in other game selections. Ultimately, all this is made as accessible as possible, as the titles from Red Rake Gaming are available in Spanish, the standard, English, and a number of few additional languages - German, French, Italian, Portuguese.
The video bingo selection, specifically, features more than 10 unique video bingo titles - these are software products that come somewhere between slots and bingo cards, like a form of amusement that offers great winning potential. This video bingo games collection at Red Rake Gaming is normally offered as both a social casino entertainment form, and a real-money play action, both of which normally result in great payouts. While this is due to a number of features, the additional bonus rounds and ball types - Wild and free balls increase your chances of hitting the top winning combination possible.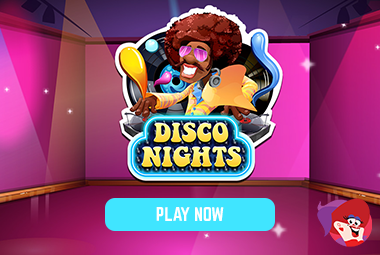 Beyond video bingo, Red Rake Gaming is known for offering a whole collection of online casino game content, including slots, table games and over 20 video poker titles. Being generally known for their trademark elaborate graphics and immersive effects, this provider's slot games are rather popular, although the many rewarding elements within the gameplay have a somewhat decisive role as well. On the other hand, table games don't offer as much space for improvement, and Red Rake doesn't seem dedicated to this section, as only a couple of game types are currently offered. As for video poker, any of the titles in the offering is an equally fair representation of all the specific characteristics featured - up to 50 hands simultaneously, as well as many risky and rewarding betting options.
'Disco Nights' - A New Red Rake Release
While there are no specific release date schedules when it comes to the software titles from Red Rake, they still aim to maintain some degree of regularity. The company has been successful in their attempt to provide new titles to their loyal customers on a regular basis, normally at a months' period apart. What is more, they tend to cover all segments of their content offering, meaning that video bingo, slots, video poker and table games are all present in their casino lobby.
'Disco Nights' is one such release that has enriched the Red Rake Gaming video bingo selection this year. The name of the game directly illustrates the theme, as disco lights, music and style all find their spot on the cards grid. Speaking of it, this game features 4 different cards, each characterized by 3 rows by 5 columns, offering all kinds of animations and symbols that trigger numerous prizes.
What is more, the game has a line of special features which provide players with a multi-layer gameplay. For one, there are 10 Extra balls, one Wild and one Free ball, all of which help you hit the most rewarding potential payout on the grid. Other than that, the multiplayer experience is all the more evident from the underlying bonus rounds - the progressive bonus and the minigame bonus. The progressive bonus is a 'wheel of fortune' type of game play, where players spin the wheel and get their winning amount multiplied by a certain amount of times, while the minigame is a dance floor challenge that gets you an additional win, based on your skills.
Ultimately, the grid features a total of 21 prize patterns, proving the game's overall potential to leave players satisfied. As for platform compatibility, the game's HTML5 format allows players to switch between desktop, tablet and smartphone screens completely seamlessly, making the gaming experience all the more enjoyable.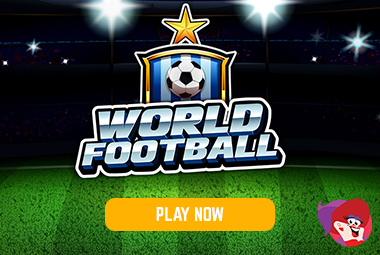 'World Football' - Red Rake Gaming Summer Release
While the Red Rake release discussed above deals with the past trend of disco music, dance and style, this release contrarily refers to an upcoming event. In light of the football world cup championship that is scheduled for the summer of 2018, Red Rake Gaming has released a dedicated bingo game that still offers players the well-known, developed action, but with the theme of the massive global event. Namely, players are provided prime bingo action, packed with the ever-amusing special features of the Red Rake game selection, all in the 4 cards featuring a 3 lines by 5 columns grid.
The unique bonus rounds are present here as well - 2 different bonus game play features allow players to win all kinds of additional prizes for their bets. One is the minigame bonus, which revolves around the penalty shootouts usually ending the suspense at the world football cup matches. The other minigame bonus deals with the international nature of the event, and asks players to use their knowledge of team shirts and connect the relevant ones to the specific country they represent. Other than these rounds, the game is still rather rewarding, considering that it features 10 Extra balls, a Wild and a free ball, making up 17 prize patterns in total.
These features of the 'World Football' video bingo release by Red Rake Gaming come in any shape and size you like. Due to the HTML5 format of the game development, it is compatible for both desktop and portable devices - smartphones and tablets alike, and can adjust in terms of size, screen rotation to landscape and anything else to provide a smooth experience.
Considering the titles that have appeared so far, with an emphasis on the two exemplified and explained above, there is no doubt that Red Rake Gaming is a provider to consider when looking for your next favorite game. No matter if it's video bingo like these two titles, or any other type from the rest of their offering, their titles practically put the 'video' in a whole new context.
Sources:
'World Football', redrakegaming.com
''Football World Cup', a new release on Red Rake packed with new additions', Zoltan Tundik, europeangaming.eu
'Disco Nights', redrakegaming.com
''DISCO' the new Video Bingo by Red Rake', Zoltan Tundik, europeangaming.eu
Back to articles
Your feedback
Bingo Room Of The Month