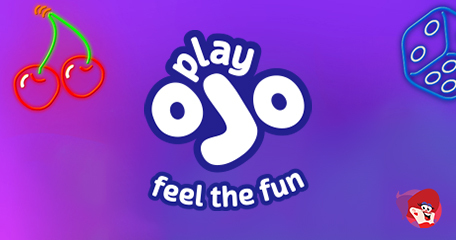 Get Bingo Tickets Back When You Lose
Real money winnings – always! I find it's better to get that out of the way first that way you won't be sat there thinking "this has got to be too good to be true," because it ain't! Play OJO Bingo specialise in nothing but cash even from bonuses and promotions. Best of all, free really means free here with real money prizes being awarded to winners. There's a lot of truth in the saying "play bingo for free and win real money!" And to put your mind at rest, there isn't even a 'bonus' bankroll in sight!
August is just around the corner and this means even more exciting cash-packed promotions to tell you about, including the hero and superhero games. Summer is in full swing and things are heating up over at Play OJO Bingo, and you're invited to cool yourself down with guaranteed payouts, jackpots, equal chance games and much more!
You'll find Nothin' but Real Money Wins Here
The hero and superhero games were already grand enough but by levelling up, OJO are able to bring you bigger 100% real money prizes. Thousands of pounds will be won throughout August with a big game scheduled for 9pm from Sunday to Friday. Every Saturday at 9pm, the full house prize is boosted and not just by a little bit, but lots!
Equaliser bingo is one of the most popular types of bingo games here as it allows all players to compete on a level playing field. This means everyone taking part has the same number of tickets and the same chance to win. Oh, I forgot to mention that everyone is guaranteed to win too! There are 10 games paying £100 and a £1K community prizes in every game too!
Love a bit of variety? You'll love the Mojo room where you'll find penny bingo games, free sessions, 1TG and roll on prizes and much more! You can take part in an array of bingo fun for four hours from 6pm every Monday and Thursday. Other freebies include £1K being won every Wednesday in completely free to play bingo games.
The Reels room is one for the bingo player and the slot spinner with one-line, two line and full house prizes awarding bonus spins prizes. Four hours of fun is scheduled between 6pm and 10pm every day with winners getting their hands on free games on popular slots. Anything won via bonus spins is credited as cash and there are no maximum win limits. Probably why the Reels room is a popular Play OJO Bingo feature!
Plus there are loads of jackpots to be won every day in many different bingo rooms. Community jackpots are the fairest of them all and see all players winning prizes. Fixed jackpot is a guaranteed set sum available regardless of how many players are in the game. Finally the progressive jackpot is the largest of them all and will continue to grow until one lucky devil scoops the lot!
Bingo Promotions & Bonuses
Back to articles
Your feedback
Please enter your comment.
Your comment is added.
Member's Feedback (1)
lollipops321 08/01/22, 06:08:26 AM
I love ojo but the support has gone down the pan lately. Before you could hop on and get an answer right away, now you ait weeks if not months unless you pick up...
I love ojo but the support has gone down the pan lately. Before you could hop on and get an answer right away, now you ait weeks if not months unless you pick up the telephone.
Show more