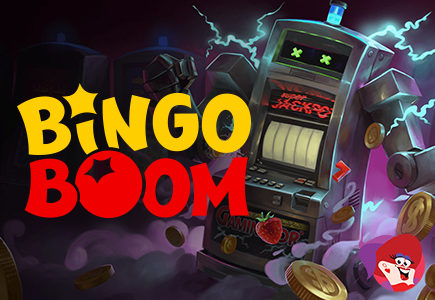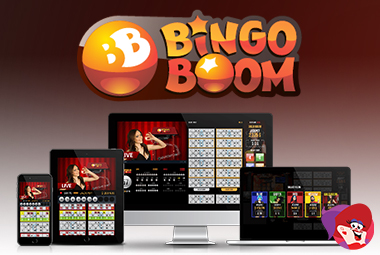 Wondering where bingo fits in with live games providers? The crew behind the Russian software known as Bingo Boom has turned its attention to our favorite game. The result? A booming live bingo business. While not yet available on bingo sites, the company extends its reach on the casino side via several key partnerships with operators and content aggregators. Apart from bingo, the product range includes Keno Boom, Money Wheel and Lucky Line to name a few.
They've created a live bingo atmosphere involving much more than a chat host with a webcam. Numbers are generated with the use of ball machines, called out by a real live dealer and streamed from the provider's Latvia studios. Fascinating stuff, isn't it? We agree and hooked up with Bingo Boom's Head of Business Development, Pavel Dergachev, to get more information. He tells us about the company's beginnings, games, their take on live slots, and much more.
Without further ado, the interview:
Q: When was Bingo Boom established and to resolve any confusion, how is the company associated with Bet-Boom.com?
A: We started in 2011 after the gambling business was banned in Russia in 2009.The same prohibitions apply to products online. Regulatory authorities quickly closed access to sites that provide services for gambling. Exceptions are sports bets and betting on events.
Our products became unique. In fact, in Russia, we are the only ones who provide such services on land and on the Internet.
We have done a great job, so that our customers could get products, at least somehow similar to the usual gambling.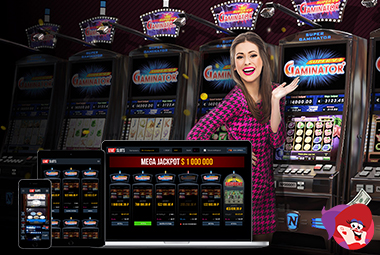 Now we are actively penetrating foreign online markets. We have a very strong team of developers and analysts, so we quickly change the mechanics of products, in accordance with the requirements of the legislation.
Bet-Boom.com has nothing to do with the Bingo-Boom. They are our partners and place our products on their site.
Q: Tell us about the bingo variations offered.
A: We have been developing and constantly improving our bingo games for many years. We offer classic Bingo, Lucky Line, Naval Battle, From Russia With Love.
Games differ in subject matter and rules, but at the heart of theme is the classic Bingo quiz.
Our games are distinguished by live beautiful dealers, an uninterrupted video signal and a pleasant and intuitive interface.
We can quickly adjust our games to the requirements of customers, whether it's currency, or a cash flow scheme.
Also, all our games are available in the mobile version.
Q: Live Slots are an interesting concept. How do they work?
A: Nobody does this. It is a hybrid of a real live slot, and information technology. We put the most real slots in the real casino, and you can manage it from anywhere in the world with the internet.
Now true gambling connoisseurs have an opportunity to play real slot machines! The whole process is built around real physical machines. On our site you may see videos that totally conform to the gaming interface of physical slots. As for players, they actually control slot machines through the site.
Players are always able to keep track of slot machines and choose the vacant one in the lobby on our site.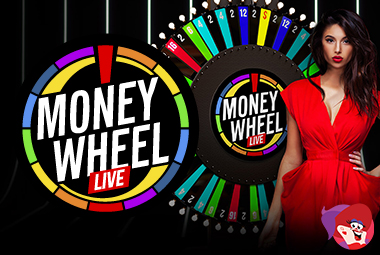 Q: You offer Money Wheel as well, right?
A: Yes, we have that. Money Wheel is the most high-frequency game in our LIVECASINO product line. It comes up to the 1300 draws during the day. And the professional dealers won't let guests get bored.
We worked out the product, having no analogues. Money Wheel is the popular and widely famous wheel of Fortune. The game is represented in the traditional and familiar format: big spinning drum, divided into sectors, each of which are numbered.
Q: Where are the game studios located and do you own them as well?
A: Our studio is located in Riga, Latvia. We built it specifically for our tasks and are very detailed about all the upgrades. For example, we completely decided to abandon the chromakey in favor of a live atmosphere. It is part of the structure of our companies.
Q: As a Russian company, are all the games streamed in Russian only?
A: It's funny, but just the opposite. Our broadcast is only in English.
Q: Currently, bingo is not among the most popular live games on the market, so what is your strategy to change to that?
A: Yes, indeed, this is not the most popular product.
However, it also has its own connoisseurs. Moreover, we approach the market with quality. We are very sensitive to our customers, and we try to constantly adjust to their needs. Bingo is our root. It was with this game that our development began, therefore, we very much appreciate and love this product.
Q: Despite a live bingo offering, the games are not yet available via online bingo operators. Are there any partnerships in the works?
A: Well, we are already very tightly working with such companies as Betconstruct, 1xBet, Sekabet, and others. On their sites, you can find our products and test them. Now we are in process to penetrate African and South American markets.
Q: Where can your games be played for real money?
A: Everywhere depending on the rules of our partners.
We'd like to thank Pavel for chatting with us. Keep an eye on their website to find out more about their partners and the casinos they operate. We hope to see this software available on bingo sites soon.
LBB'ers, don't hesitate to post feedback or questions in the comments section below.
Back to articles
Your feedback
Please enter your comment.
Your comment is added.
Feelin froggy
05/03/17, 02:05:34 PM