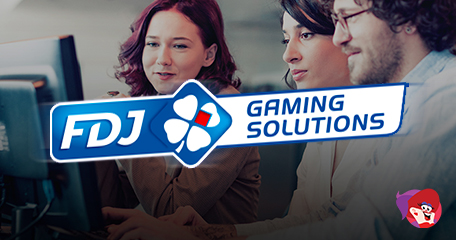 An exciting partnership has been cemented between FDJ Gaming Solutions and Eesti Loto, the Estonian lottery operator, to deliver a steady stream of unique and exciting games while creating new digital lottery experience for Estonian players. The signature of contract was completed on August 19, 2021, at Boulogne-Billancourt in France.
"The philosophy of the Eesti Loto is to act responsibly and innovatively. Following a competitive tender process FDJ Gaming Solutions came up with the most suitable business proposal and we are happy to start a cooperation with (such) a professional and innovative partner to launch an attractive digital game offer for our players," said Riina Roosipuu, CEO of Eesti Loto.
Pascal Blyau, CEO of FDJ Gaming Solutions France added: "We are delighted to have been selected by Eesti Loto in a country where digital is everywhere, and we will work hand in hand to develop their business thanks to our continuous stream of innovative gaming content. This marks a further expansion of FDJ Gaming Solutions Interactive Factory to more lotteries in Europe where our presence is growing fast."
Win Millions in Cash
FDJ incorporated the FDJ Corporate Foundation back in 1993 to become the fourth largest gaming operator in the World Lottery Association, with offices in both France (Paris) and the UK (London). More than 200 talented engineers are behind the products and services of the company, who adapt to fit the needs of customers and digital technology. Creating the next generation of betting and lottery means the staying one step ahead of the competition, and thus enabling them to produce new game content to become a key B2B provider for lotteries.
Esti Loto not only offers lottery games within Estonia, but throughout the Baltic region, Scandinavia, and Europe. Just like lotteries in other parts of the world, players can play to win big money in jackpot games. In March 2012, EuroJackpot was launched with bigger and better jackpots than ever before. Plus, this game offers better odds than their competitors with the biggest jackpot of €1.155million won back in 2016. Other popular games to play include Viking Lotto where €44.26million was split between two ticket holders also back in 2016 and Bingo Loto, the 1996 lottery where prizes of EEK 9.39Million and EEK 6.33Million have previously been won.
Lottery & Scratchcards
Back to articles
Your feedback
Please enter your comment.
Your comment is added.
TinTinn
08/24/21, 07:08:04 AM
Very exciting times ahead for players from Estonia!