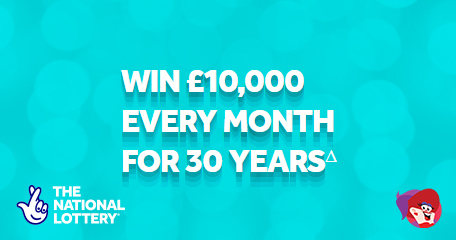 Lotto, EuroMillions, Set for Life and Thunderball deliver multiple ways to win big cash every week. Throw in the Millionaire Raffle and hot Picks and you've got many more ways to win – but which game offers the most cash? Which game delivers more winners more often?
Landing a win on the lottery isn't exactly easy, especially given the increase in the number of balls being used per draw. The main Lotto draw saw an increase in 10 numbers a few years back, growing from 49 to 59 and this put a lot of people off playing.
To make up for that, Camelot has increased the prizes and thrown in more ways to win, even if the price of the tickets has shot up too. The main draw is Lotto; the game that changed Saturday nights for the better when it was introduced way back in 1994.
Playing is as easy as picking six numbers from 1 to 59 for £2 a ticket. Draws run twice a week; Wednesdays and Saturdays and prizes are awarded for matching just two balls (free lucky dip for the net draw) to matching all six (the jackpot!).
Trio of Fun
Thunderball is the only lottery game where the jackpot prize is not shared between multiple winners – what a bonus! Win it all to yourself for picking and matching 5 numbers from 1 to 39 and one Thunderball from 1 to 14. Plus, this one also offers a prize for matching only the Thunderball!
Set for Life is the latest product from The National Lottery, a game which offers the chance to win £10K every month for life (30-years!). Prizes are awarded based on the number of main balls you match from 1 to 47 and the 'Life Ball' from 1 to 10.
To win, you need at least two main numbers. Five main numbers will award £10K a month for a year but five main numbers and the 'Life Ball' awards the top prize. If the top prize hasn't been won for a while, they often award it to the next tier winner(s), and this means prize upgrades!
EuroMillions is the bigg'un. For £2.50p, you could land scores of millions in real money prizes, just for matching five main numbers from 1 to 50 and two 'Lucky Stars' from 1 to 12. Each ticket comes with a UK Millionaire Maker code – it's important to check this even if you match no numbers as there are guaranteed millionaires made in every draw!
Additional Plays
Hot Picks are a popular side game and you can choose to match just 1 number or all five for £1 per play, however, should you match all five, your winnings will be considerably lower than if you'd have played the Lotto. Prizes are awarded as follows;
Pick and match 1 main number to win £6
Pick and match 2 main numbers to win £60
Pick and match 3 main numbers to win £800
Pick and match 4 main numbers to win £13,000
Pick and match 5 main numbers to win £350K
EuroMillions Hot Picks works in a similar way only the plays are £1.50 and the number of balls in play are fewer by 9. Trigger bigger prizes for matching fewer numbers twice a week;
Pick and match 1 main number to win £10
Pick and match 2 main numbers to win £100
Pick and match 3 main numbers to win £1,500
Pick and match 4 main numbers to win £30K
Pick and match 5 main numbers to win £1mllion
Lottery & Scratchcards
Back to articles
Your feedback
Please enter your comment.
Your comment is added.
Bubles12
05/14/20, 09:05:38 AM
I haven't tried set for life yet because they have been very little top prize winners since it launched. I think I read on here that they had to award the top prize to the two winners who should have only won £10K a month for a year, because of the bad publicity.