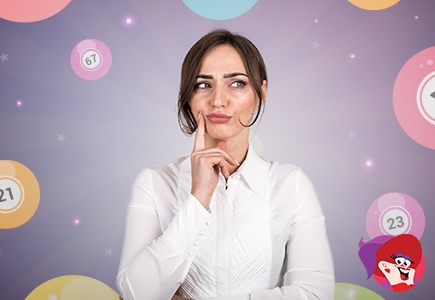 Although bingo may well be associated, in most people's minds, with big, old-fashioned halls and
bingo rooms
filled with people yelling "bingo," in the past 10-15 years, the online bingo industry has soared to unexpected heights - changing both the game's landscape and even the perceived demographics...
...But now even playing bingo on your iPhone is not big news anymore. As technology seems to unravel at an incredible pace, Canada's "Gaming Post" wonders what's the next step in the evolution of this game.
Values Shift:
First there was a demographic shift from older generations, usually thought of upon the mention of the word "bingo," to young millennials who are both rediscovering and reinventing the century old pastime...
...The economic power of a young, employed group of people has turned bingo into a very lucrative business, evident in
new bingo sites
popping out on a daily basis. The social aspect of the game, as well as the humane, philanthropic side of the game which is prevalent in charities and fundraising games, sits well with the younger people whose values are different and awareness is more outward oriented.
Still, chatting with your fellows while you place your wager on a screen and wait for the algorithm to do its thing is all well and good, but that's not how it will look forever.
Technology has advanced so much in just the past several years that some dramatic novelties are imminent, even in bingo.
VR Bingo:
The gambling industry has already begun adopting
virtual reality
as a mode of playing and experience enhancement for its more demanding customers. VR has already taken hold globally as are the next-gen AI systems, more refined and of more sophisticated intelligence than ever before...
...It's a fun piece of trivia to know that male players comprise only one quarter of the total bingo player pool globally. Perhaps the high technology could be the incentive for more and more male players to join virtual bingo halls since we know that men are suckers for all things tech.
The game itself could also change. Crossover games, new rules, changes in structure etc. are sure to happen at some point as people become increasingly more easily bored and constantly crave novelties and change...
...In fact, think of changes that have happened in the slots gaming sector and how dramatically slot games have changed with customizable features, bonus rounds and diverse rules. Something like that could befall bingo.
What About the Prizes?
As industry advances in terms of soaring revenue, players are right to expect bigger and more frequent payouts and cashouts. We may not ever reach the utopist society of high income for everyone, but tables could turn that way in case of games of fortune.
One thing is for sure: bingo will need to change if it wants to survive and take a leaf out of slots industry page, or even go down the route of live dealer table games. As we approach XXI's century third decade, we won't be surprised to see bingo turned upside down entirely from 2020 onwards - it is simply what the era demands.
General Bingo News
Back to articles
Your feedback
Please enter your comment.
Your comment is added.