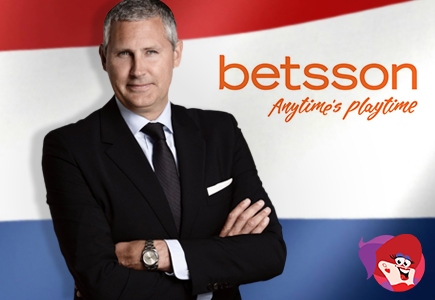 Betsson AB, one of the leading online gambling operators overseeing more than twenty online gambling companies, have taken it upon themselves to initiate the procedure of investigating Dutch online gambling laws that are, from their perspective, unacceptable.

Betsson AB are demanding that regulations of The Netherlands are brought in line with those of the European Union. If their official complaint is accepted, the EU commission will continue the infringement process against the Netherlands, which was already started in 2006. The Sweden-based company has started a petition and written to executives of the European Union, emphasizing that they have waited five years for The Netherlands to regulate their laws according to EU directives, with no luck.

Ulrik Bengtsson, Betsson AN CEO, comments: "Betsson AB views the ongoing confusion in the Dutch market as unacceptable and we have, therefore, submitted an official complaint to the European Commission. Betsson accuses the Dutch of producing confusion and instability on common market due to their failures to implement a European Union compliant legal framework."

The Netherlands introduced a new law last month, barring operators from advertising gambling on means of mass entertainment and communication like TV, radio or newspapers, while websites that are allowed to advertise are obligated to operate under any other language but Dutch.
Bingo Society News
Back to articles
Your feedback
Please enter your comment.
Your comment is added.