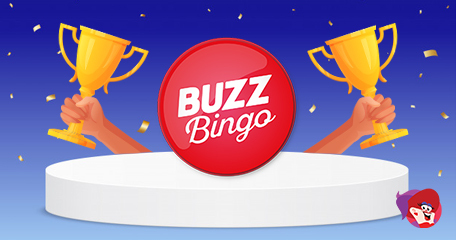 On Facebook? Well stop what you're doing and pay attention! It's time to stop scrolling through endless pet videos and pics ad start putting your mind to use because there's a holiday waiting to be won – and it could be your name on the flight tickets! All month, Buzz Bingo have been celebrating their 2nd Birthday and on Sunday, each bingo hall up and down the country were picking one lucky player to win a holiday, so if you missed out at your local club, you've got another chance to win!
All you have to do to win is to tell Buzz about your dream holiday destination and why and you're in the draw! I'd love to go back to New York – it's amazing! Iconic landmarks, buildings soaring into the skies, delicious foods and treats and every type of shop you could imagine; even Christmas shops that are famously open all-year round (Pier 17). Deadline for entries is midnight on Sunday 4th October and the winner will be chosen at random and messaged directly on Monday 5th by 5pm.
The Details in Er, Detail
Entrants must be over 18, located in the UK and have not been previously excluded by Buzz Bingo from participating in promotions or any gaming on the website
(including bingo, live casino, table games, instants and slot releases). Regardless of your dream holiday destination and why you have chosen that specific location, the winner will be chosen at random. Whether you go into major detail or just post a few words, you'll have the same chance of winning as everyone else!
You obviously need a Facebook account to enter and you must enter on the giveaway post to be included in the draw. The prize draw consists of a £500 holiday account set up with Gray Dawes Events, which can be spent on any holiday you desire! Naturally, if your destination of choice costs more than the voucher, you will have to cough up the rest. The entries are flying in thick and fast and within one-minute of the post going live, 50 people had entered!
If you need a little inspiration, here's where some Buzz Bingo players want to go; Gary Jones: "A trip to Lapland to see the Northern Lights. I know I would cry in wonder and amazement." It's a great choice Gary! My sister and her family went last year, and it was so magical! Can't say the same for the cost of the food and drinks though! A can of coke here in the UK costs on average 90p – over there, it was the currency equivalent of £4, so you'll need big pockets mate!
Suzanne King "Dream holiday would be New York for Christmas because it looks absolutely beautiful, however you can't go wrong with a good old family holiday to Butlins." And how right you are! We recently returned from Minehead and it was so fun! The entertainment was spot on as always!
Where do you want to go LBB'ers? Let us know below and don't forget to enter over on Facebook!
Bingo Promotions & Bonuses
Back to articles
Your feedback
Please enter your comment.
Your comment is added.
Member's Feedback (1)
HulioSas 09/29/20, 07:09:32 AM
Abroad would be nice but it's not ideal at the moment. A holiday at home would be better – somewhere quiet. Not sure where yet, I'll have to think.